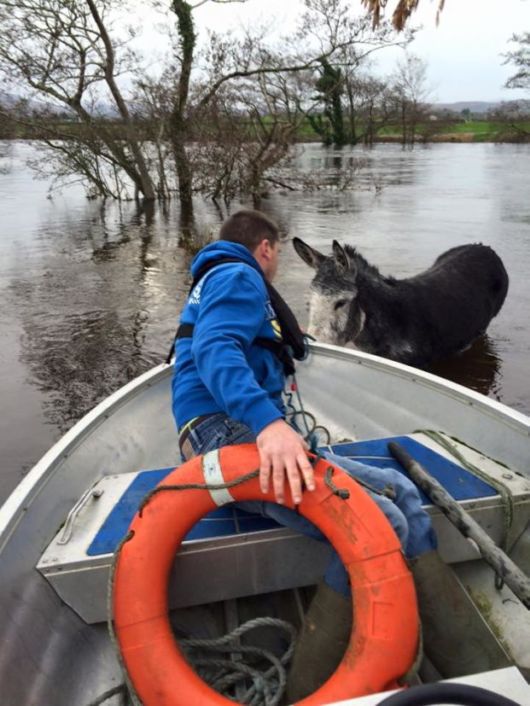 When rising floodwaters in Ireland took everyone by surprise it seemed that this poor donkey was caught up in the thick of it, but luckily after a cry for help on Facebook kind volunteers came to help. "Code red" was the message put up on
Facebook
, "There is a donkey stranded in deep flooding in Kilorglin. I need a boat and men to help."
The message was put up earlier in the day by AHAR after the owner realised the donkey was missing and urgently needed help. Fortunately a man named Mike Fleming quickly responded and was there to help out with his boat. Mike and a couple of others went out on the boat to search for the donkey and once found put a floatation device around his neck, carefully reeling him in until they reached the safety of dry land.
From the moment that the donkey realised he was back on dry land again and safe from harm he started to smile. AHAR have named the donkey after his rescuer, Mike, and are currently caring for him until the floods are gone and he can be returned to his owner. As you can see from the photos, Mike seems to be over the moon!.