Let's take a break from all the bad news being reported. Take a moment to consider all the silent heroes who spend their lives doing good deeds every day. They show us all what it means to be a good person. They are a beacon of good and their role is to balance the scales. It is our role to learn their stories and pass it on, so it doesn't get lost in the chaos of other headlines.
Norman Borlaug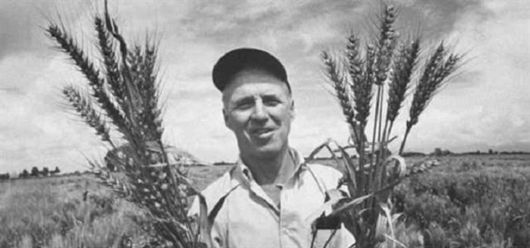 Norman Borlaug was a scientist, and agronomist, who worked on selective breeding and crossbreeding of wheat, and other crops, which contributed to the decrease in starvation. His motives were not money or praise, but scientific progress. He helped the lives of over one billion people.
Cameron Lyle
Cameron Lyle was a young up and coming track athlete and he gave his career up to help save the life of a man he never met. Cameron was the perfect match for a cancer patient that needed a bone marrow transplant, who was given 6 months to live. Cameron says life is more important than a race and that he didn't hesitate because he was the only chance for the sick person to live.
Bagel Jesus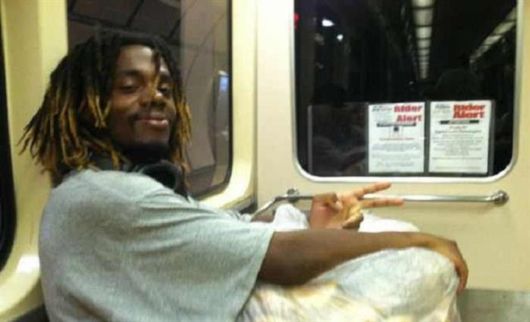 Known only by the moniker Bagel Jesus, this kind man spends his days collecting bagels from offices and bakeries and distributing them to hungry people on the street.
Chuck Feeney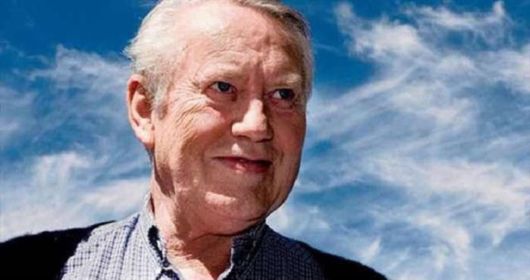 Billionaire Chuck Feeney, co-founder of the Duty-Free-Shoppers Group and The Atlantic Philanthropies, one of the largest private foundations in the world is a very humble man. He has donated most of his fortunate anonymously, and lives modestly flying coach, wearing a $15 watch, and owns no homes or cars.
Bai Fangli

Chinese pedicab driver Bai Fangli retired to his village at the age of 74. He discovered most of the village children were working in the fields because theycouldn't afford educations. This prompted Fangli to return to his pedicab driving job so he could pay for 300 poor students to go to school. He retired properly at the age of 90 after he had finished paying the school.
Dobri Dobrev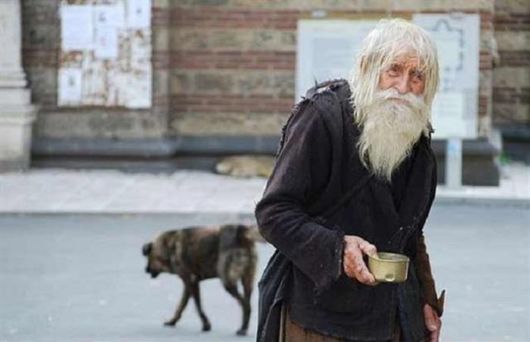 98-year-old Dobri Dobrev is a familiar face to those in Sofia, Bulgaria. For decades, he has walked 25 km from his hometown to the city to beg for money. This grateful man donates all of his begged money towards the restoration of decaying Bulgarian churches and pays the utility bills of orphanages. He himself lives off his state pension of 80 euros a month.
Mark Bustos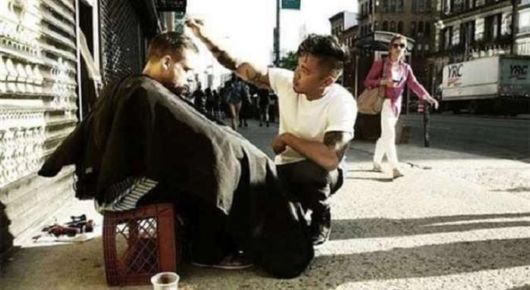 In the week, Mark Bustos is a hairstylist in a posh New York salon, but on Sundays his haircuts cost less. He offers free haircuts to those who can't afford them and cuts at least 6 people's hair on his day "off". He began this service after a family visit to the Philippines where he saw a haircut could make a difference in somebody's life.
Eric, The Sandwich Man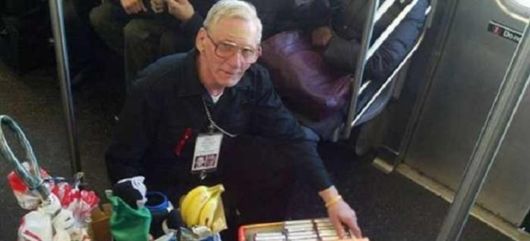 Eric is known as The Sandwich Man. He rides the New York subway system feeding the hungry. His cart is loaded with fruit, juices, and sandwiches. It's not just the homeless Eric helps. If you are hungry, Eric will feed you. He funds his charitable endeavor with donations he receives from people riding the subway.
Jadav "Molai" Payeng

This man single-handedly planted a 1360 acre forest. As a teenager Jadav ?Molai? Payeng began planting seeds along the barren land near his hometown. His hard labor resulted in a sprawling forest, rich in trees and wildlife including deer, rhinos, apes, elephants, and tigers. This forest is called after Payeng's nickname, and is known as the "Molai woods".
James Harrison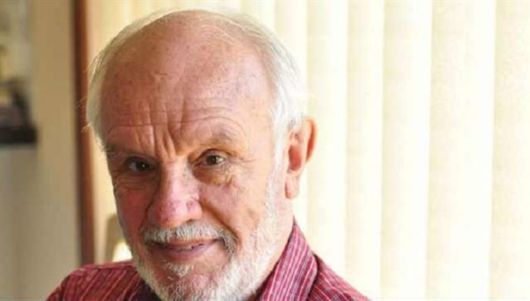 At the age of 13 James Harrison needed 13 liters of blood for a surgery. He pledged to donate his blood once he legally able to when he turned 18. It was then discovered that James' blood has a rare antigen which cures Rhesus disease. He has donated his blood a record 1,000 times and saved close to 2 million lives.
Don Ritchie, Angel of the Gap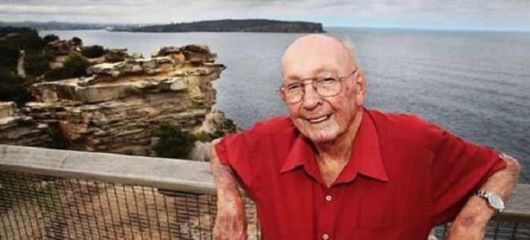 Don Ritchie is known by locals in Sydney, Australia, as the "Angel of the Gap". He lives close to a cliff near the harbor and so far has prevented over 160 suicides in his 50 years living there. His trick? He strikes up a conversation and invites the suicidal people to his house for tea.
Lillian Weber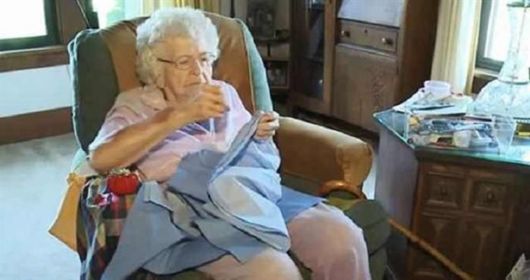 99-year-old Lillian Weber has a goal. By the time she turns 100, she wants to have finished sewing 1,000 dresses for Little Dresses for Africa. This charity distributes dresses to children in need in Africa. Lillian personalizes each dress with careful stitch work. She wants each girl who wears one of her dresses to feel like a bride.
Anthony Cymerys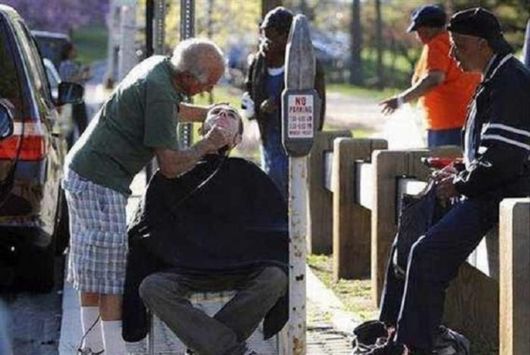 82-year-old Anthony Cymerys is a barber. Every Wednesday he takes his chair and clipper to a local park in Hartford to give homeless people haircuts. His fee: they have to give him a hug.
Spencer Zimmerman

A 13-year-old boy from Arizona pushed himself to the limit so that his friend with cerebral palsy could also participate in a triathlon. Spencer Zimmerman knew that 12-year-old Dayton Hayward enjoyed being outdoors. Spencer biked 12 miles, ran 3.2 miles and swam 32 yards, all while taking his friend Dayton with him. The two placed 82nd and came first in the relay race. Spencer claimed he was just Dayton?s legs.
Gregory Kloehn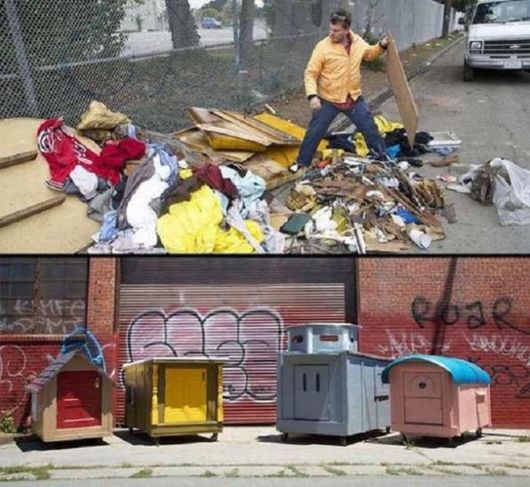 Gregory Kloehn is the brains behind the brilliant Homeless Homes Project. This crafty Oakland, California artist came up with the idea of creating mobile homes from recycled and reclaimed materials he found on the street.
Rick Moranis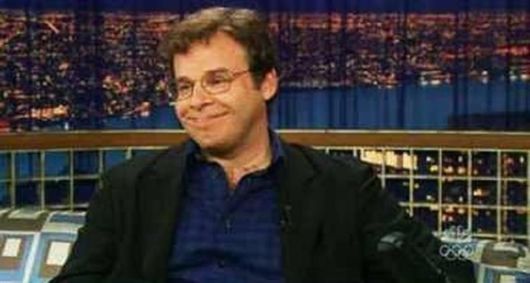 Talented actor Rick Moranis retired from acting to be a stay at home dad after his wife passed away from breast cancer. Rick wanted to give his kids a happy childhood, with a parent present like he had growing up. He felt that "90 percent of success is just being there" and that he wanted his kids to come home to music, lights, smells of the kitchen and generally have it be a joyful place.
Chiune Sugihara
This man saved 6,000 Jews during the Second World War. Sugihara was a Japanese diplomat in Lithuania. When the Nazis started rounding up Jews, he began issuing Jews unlawful travel visas. When the consulate closed and he had to evacuate, witnesses claimed he was still throwing visas from the train as it pulled away.