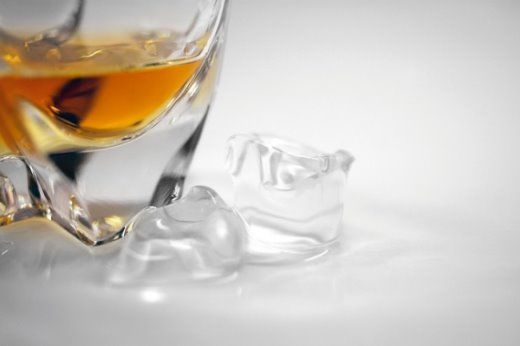 Grain, water, a wooden barrel and a little time. Whisky is a colorful character with an ever-changing spirit. The subject of literature, culture and folklore throughout the world, finicky booze-hounds have long paid a pretty penny for bottles of the most coveted casks. Pour a finger or two and hit the jump to drink in 10 bottles of whisky that truly break the bank.

10: Ladybank Single Malt: $4,700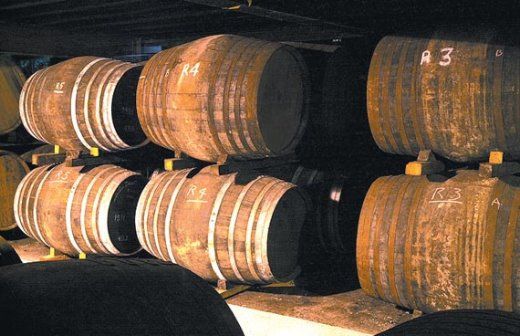 Rounding out the top of the list is the Ladybank Distillery in Edinburgh, Scotland. Only 300 bottles of the rare Single Malt Scotch are bottled each year, and to obtain one ? you have to become a member of the club. The price of admission? ? about $4,700 a year.
9: The Macallan 1947 Fine and Rare Collection: $6,800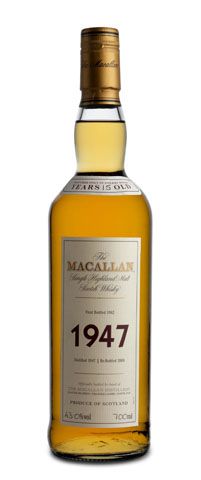 This sherry cask Speyside scotch was bottled for Italy in 1962 before it was repackaged for Macallan?s Fine and Rare line of whiskies. The distillery used peat in its kilns because of the scarcity and high price of coal during WWII, the 1947 bottle, so this 15 year old has an earthy quality not present in modern Macallans.
8: Chivas Regal Royal Salute 50 year old: $10,000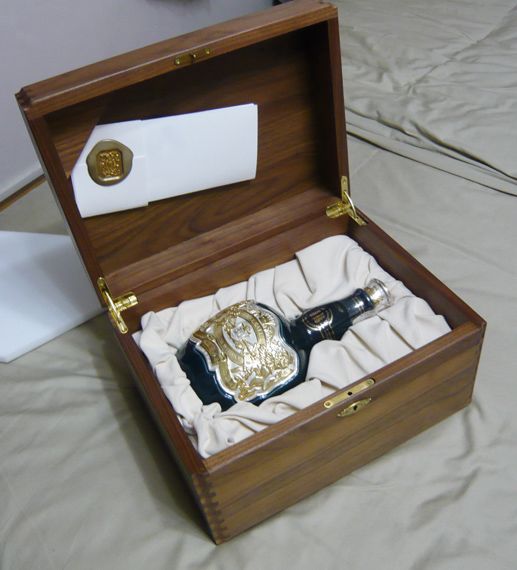 A swill special enough to be packaged for the 1953 coronation of Queen Elizabeth II, the Chivas Regal Royal Salute is a 50 year old Scotch with smoky anise and raisin flavors. Only 255 bottles were made, 10 of which were destined for America, where collectors eagerly poured out $10,000 each.
7: The Macallan 1939 40 year old Fine and Rare Collection: $10,125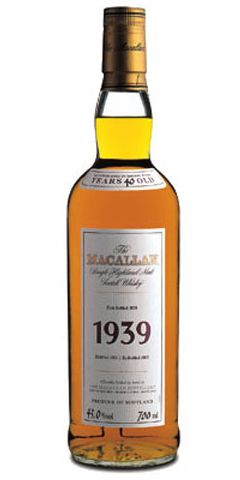 ?Peaty and powerful,? with overtones of sweet toffee and dried fruits, Macallan?s 1939 is a 40 year old first bottled in 1979. In 2002, it was added to the distillery?s Fine and Rare line and re-bottled. It can be found today for around $10,125.
6: Glenfarclas 1955 50 year old: $10,878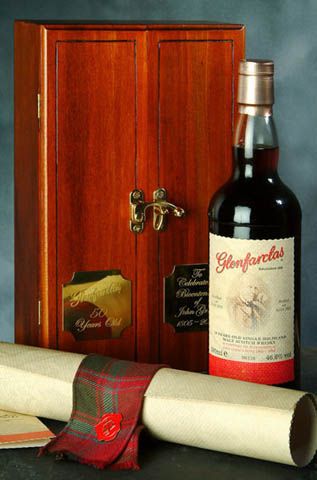 Wealthy tasters are warned to overlook this richly scented 50 year old Speyside at their own ?peril.? Spicy and silky with a sweet start, this is the oldest batch ever bottled by the Glenfarclas distillery.
5: Dalmore 50 Year Old Decanter: $11,000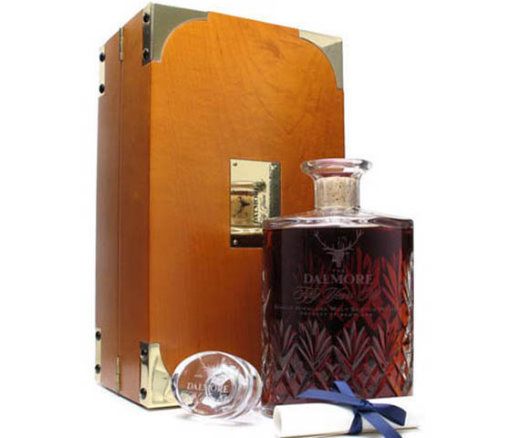 Only 60 crystal-cut bottles of this Highland single malt were produced. Filled in 1978, this dark sherry-aged Dalmore has a reputation for being intense and deeply flavored and is considered by many aficionados among the best 50 year olds in the world.
4: Macallan 55 Year old Lalique Crystal Decanter: $12,500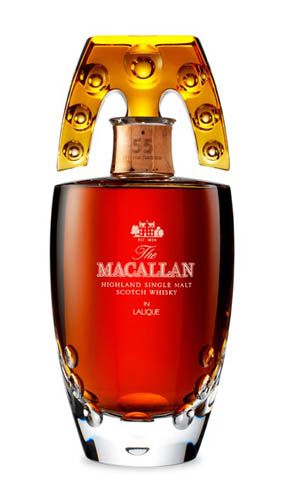 The eye-catching crystal bottle of Macallan?s 55 year old Lalique was based on a 1910 perfume bottle designed by Rene Lalique . Exotic, with hints of peat smoke, the taste is smooth with lingering citrus overtones.
3: Glenfiddich 1937 Rare Collection: $20,000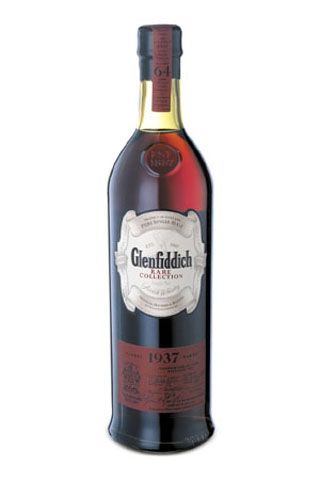 Rare doesn?t describe it. Only one bottle of Glenfiddich?s 1937 Rare Collection was ever produced, and it just might be the oldest bottle of whisky in the world. It was snatched up at a 2006 auction for a bargain $20,000.
2: Dalmore 62 Single Highland Malt Scotch: $58,000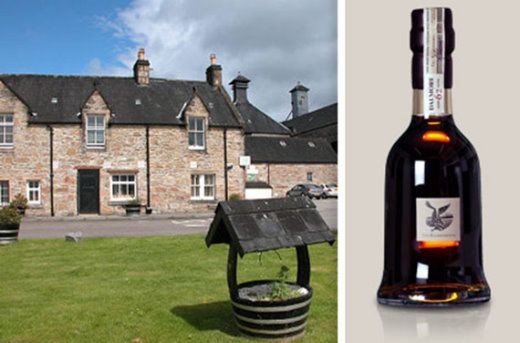 Only a dozen bottles of Dalmore 62 single malt were corked in 1942. One night in 2005, a man bought a bottle for $58,000, and downed it with five of his buddies.
1: The Macallan 1926 Fine and Rare: $75,000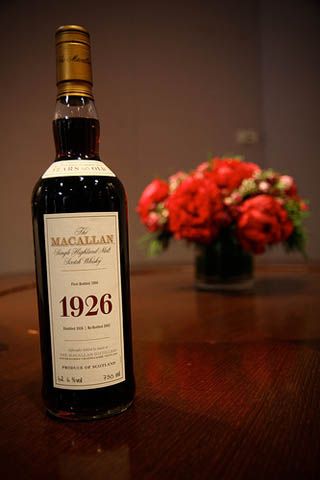 ?Dry and concentrated? ? what else would you expect from one of the most expensive whiskies in the world? Help yourself to a little licorice aftertaste. In 2005, a South Korean businessman paid $70,000 for a bottle of Macallan?s 1926, the finest and rarest of the Fine and Rare.