7. After Napolean died, someone put plaster on his face to remember what he looked like in death.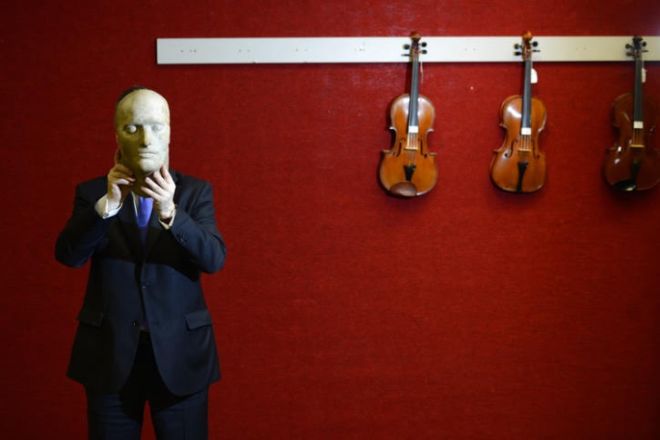 His surgeon, Francis, made it, even though there was a shortage of plaster in the area. It was then sold for $260,000!
8. Michael Jackson's fedora. No, it will not give you superpowers.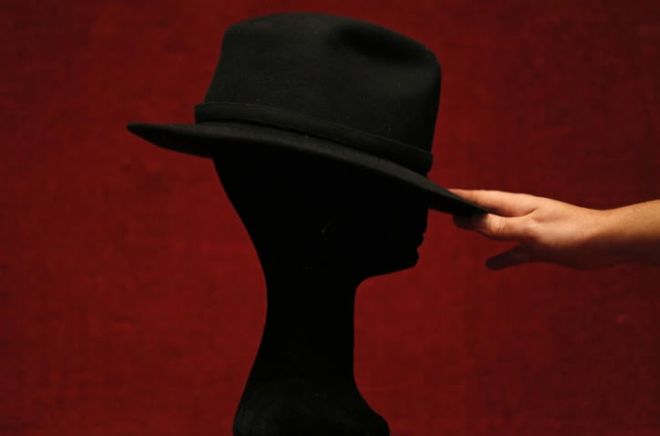 MJ fans and hipsters everywhere have something to lust after. MJ wore this during the last 'Victory Tour' concert in New York (1984), and somehow kept it glued to his head, despite doing his crazy MJ moves. We don't know how much it sold for, but his glove from the same tour sold for $190,000 dollars!
9. Some things look even worse with Swarovski.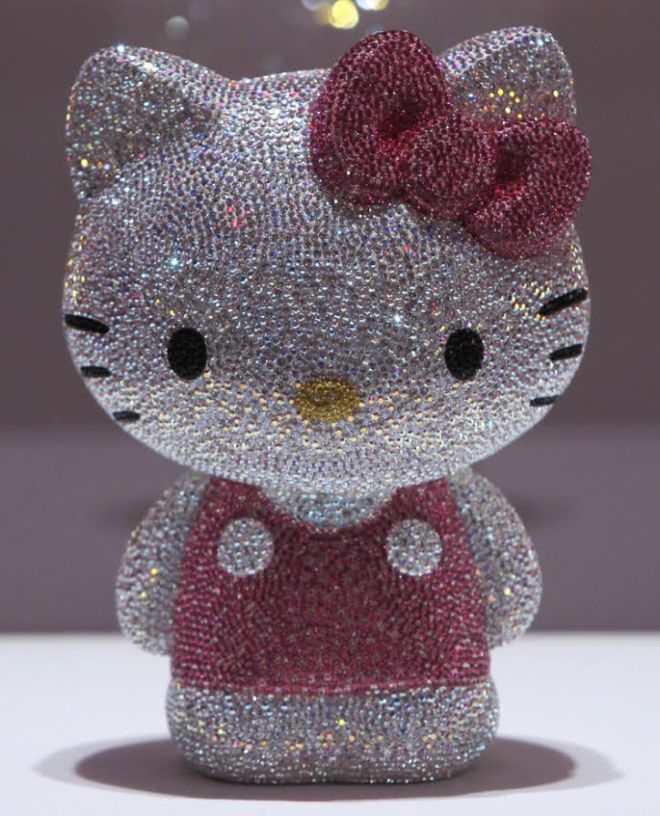 That's a Hello Kitty figurine, and over 19,000 Swarovski crystals have been stuck onto it. It is priced at $14,246.
10. It looks like a pretty swag brinjal.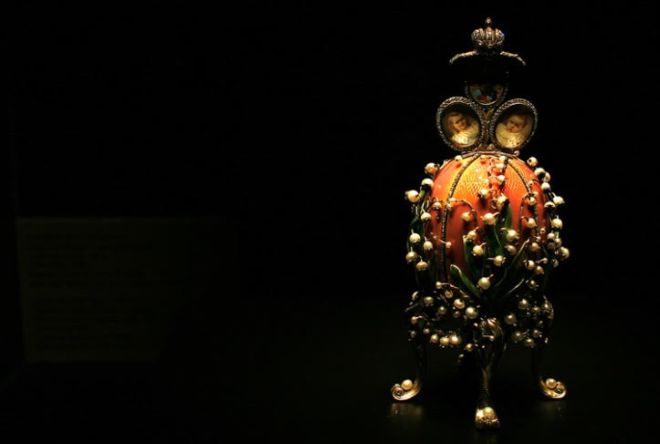 It's actually Lilies of the Valley Faberge egg, and has layers of gold, enamel, diamonds, rubies and pearls.
11. Fancy Vivid Yellow sounds like the name of a Nerolac paint – it is in fact the grade of this 110.03-carat diamond.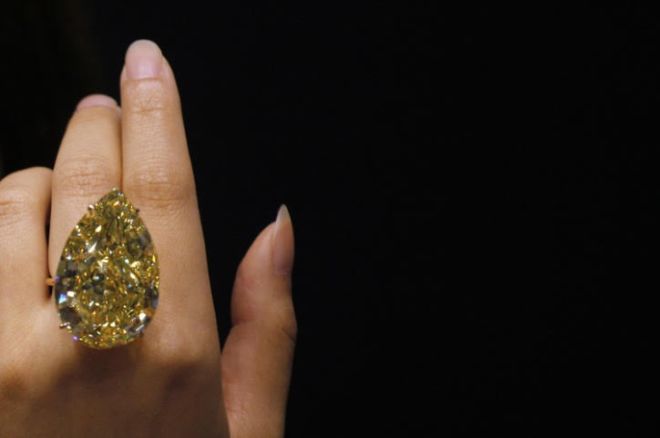 The Sun Drop diamond was sold for $10.9 million.