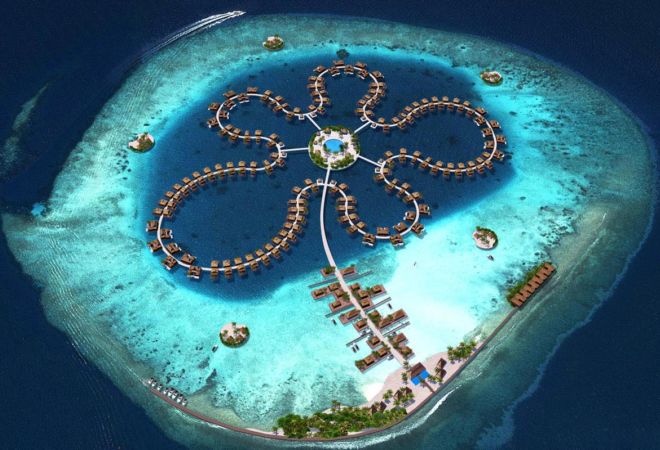 On North Male Atoll, Maldives, under a clear blue sky in the heart of the Indian Ocean will be an unusual cottage village.
185 villas in three ideally located right on the water, and the form of the village resembles a flower that rises from the sea like a mirage. Actually, such an unusual shape gave the name of the settlement – "Flower of the Ocean". You can go out on the porch and dive into the atoll to admire the underwater life of the coral reef.
"Flower of the Ocean" is just a 15-minute boat ride from the international airport and the capital of the Maldives Male.