To honor its 125th year of publication, the iconic yet ever-evolving National Geographic magazine has released many never-before-seen photographs from its archives via an incredibly user-friendly and modern Tumblr account. The professionally curated collection of these photos goes by the name of FOUND, and gives us a clear vision (often startlingly so) of lost decades and cultures that may seem unreal against a present-day backdrop.
Below is a highlighted collection of 25 time-capsule images that were once lost, but now are FOUND.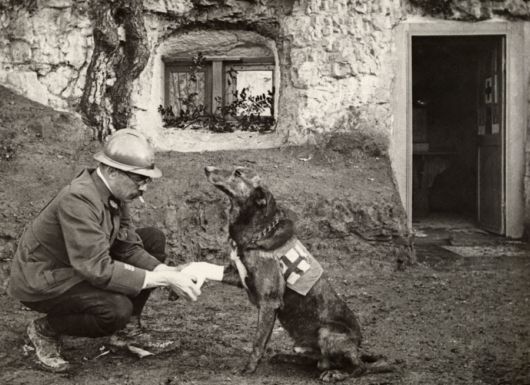 A WWI soldier bandages a Red Cross canine helper, 1917.
Children playing at sunset in Ontario, Canada, 1963.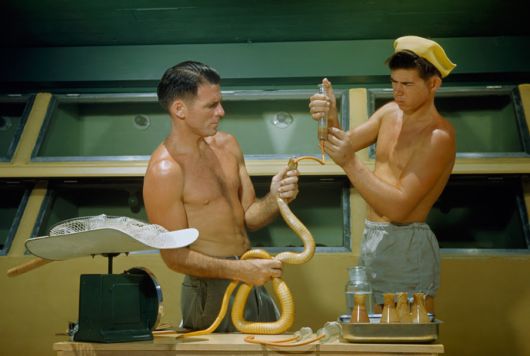 Force-feeding a shake to ensure its venom supply, 1950.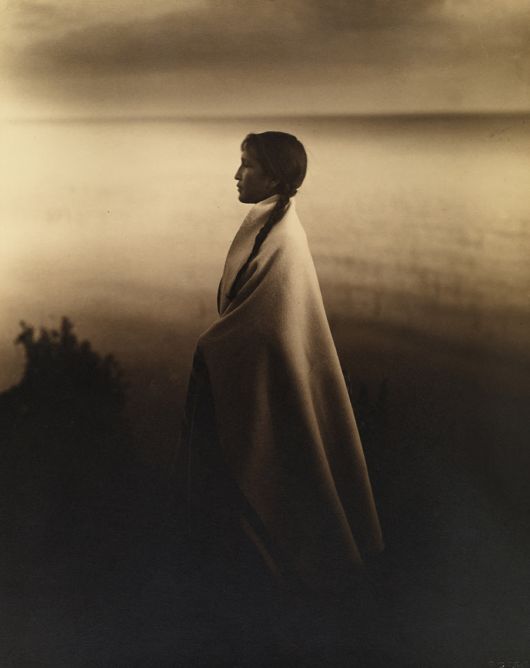 A portrait of an Ojibway, or Native Chippewa Indian girl, 1907.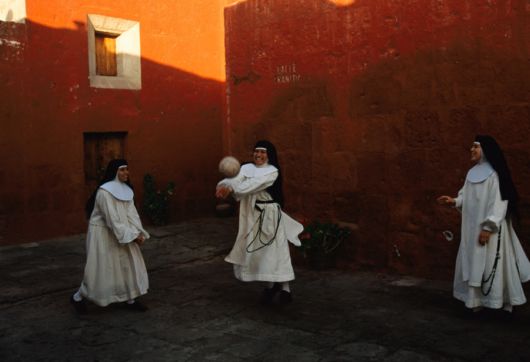 Nuns in Peru, taking a break to toss a ball around, 1998.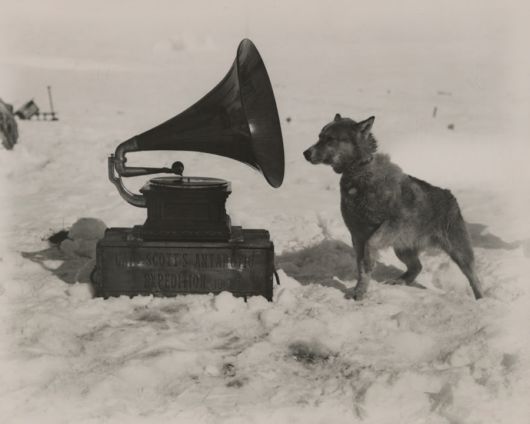 During an expedition of the South Pole, a dog enjoys the gramophone, 1911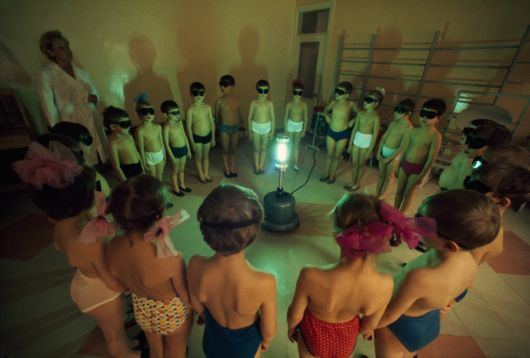 Kids in Murmansk, Soviet Union endure their daily dose of Vitamin D by lamp-light, 1977.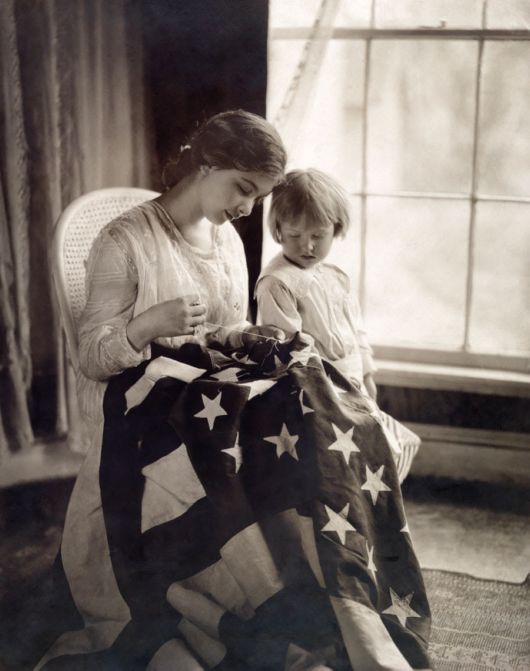 A child looks on as stars are being carefully sewn to a US flag, 1917.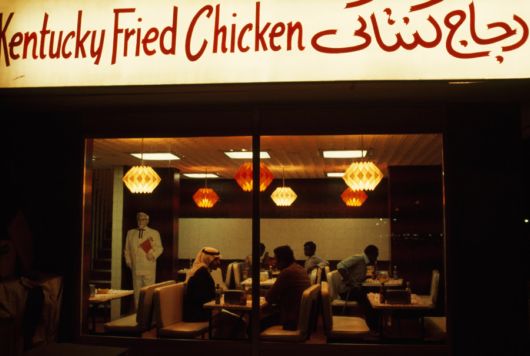 Patrons of a KFC in Abu Dhabi, 1975.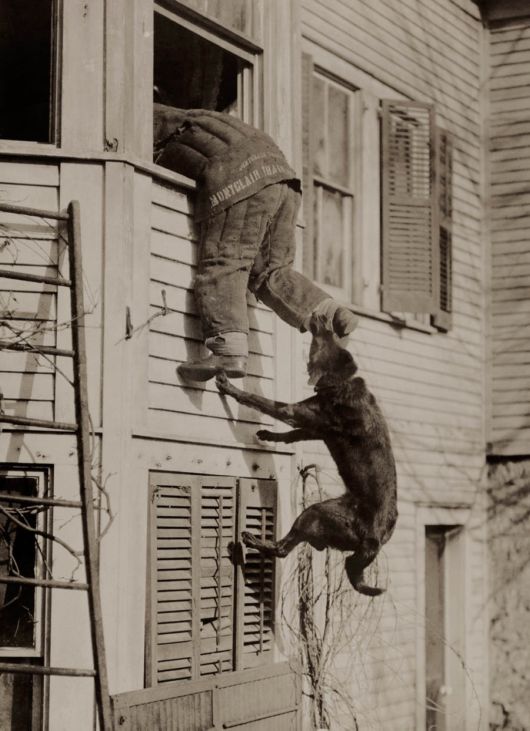 A police dog biting some ankles during a training exercise, 1919.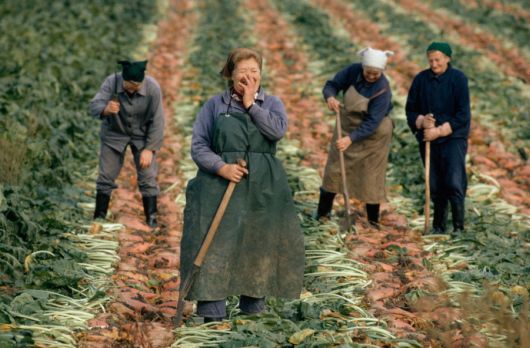 Women farming in sugar beet fields, 1974.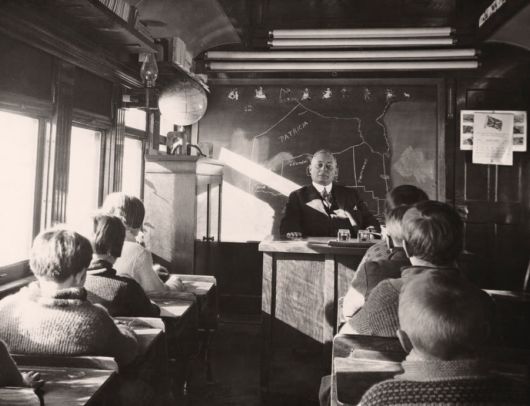 Inside a Canadian Railway classroom, 1932.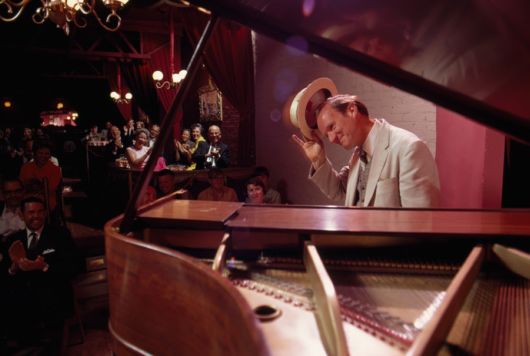 A Ragtime piano man enjoying the spotlight, 1969.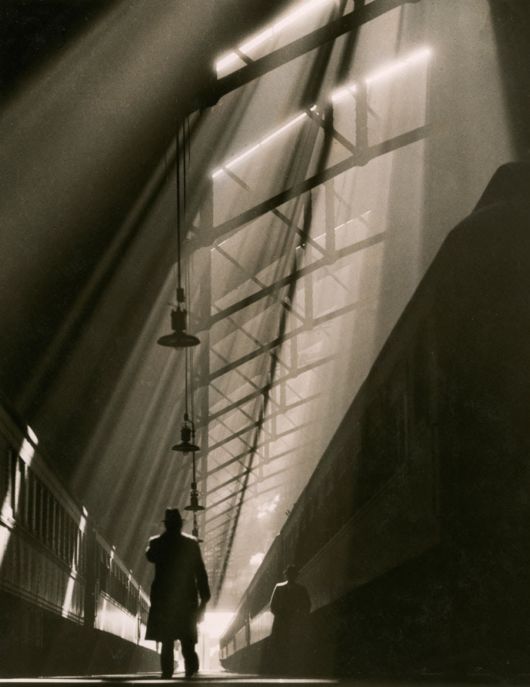 A man roaming Chicago?s famous LaSalle Street train station, 1936.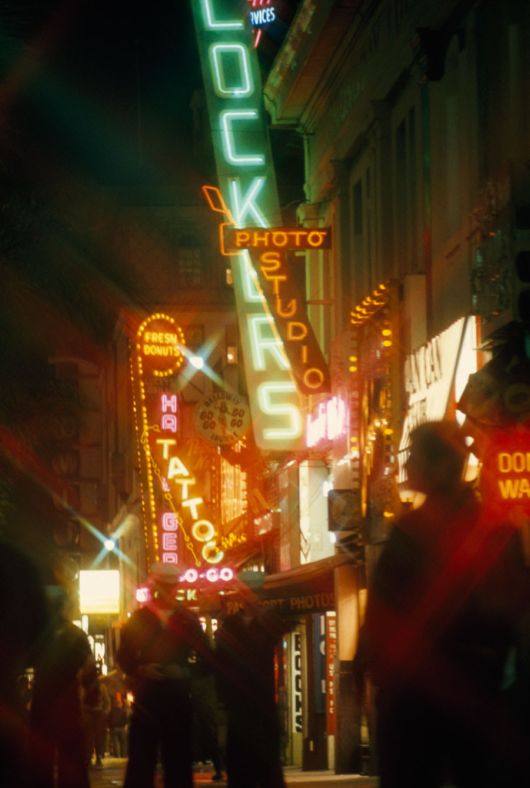 Marines walk the San Diego streets amid neon signs, 1969.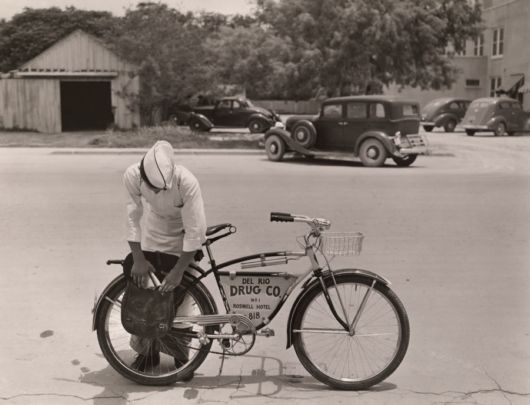 A Drugstore Cowboy prepares to make deliveries, 1938.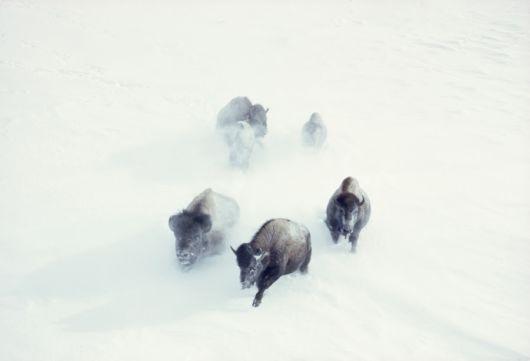 Bison roaming Yellowstone Park, 1967.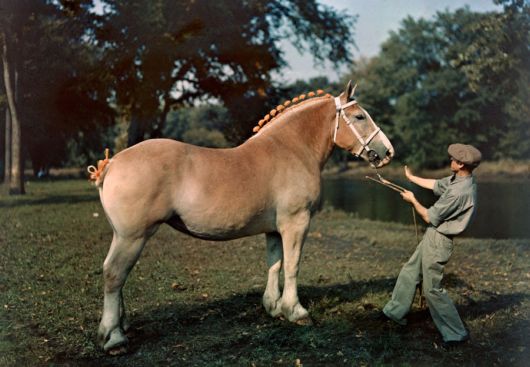 A blue-ribbon winning mare with its owner in Waterloo, Iowa, 1939.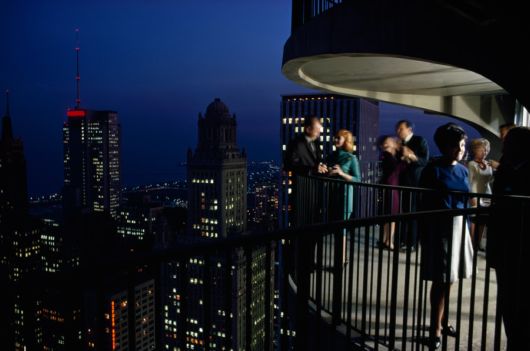 The Chicago skyline is a backdrop for rooftop partygoers, 1967.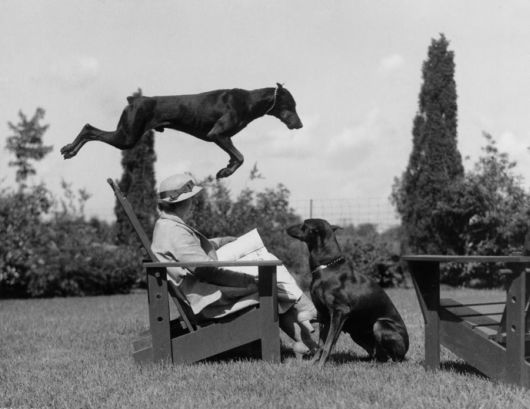 Leaping canines don?t disturb this woman?s reading, 1941.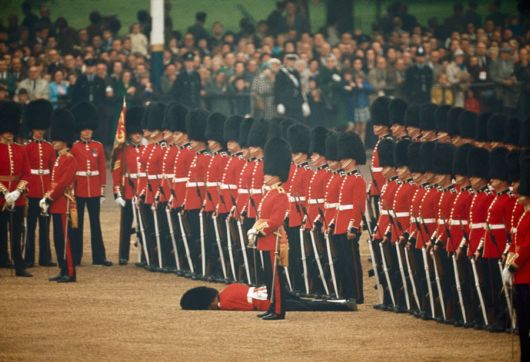 Members of the Irish Guard dutifully ignore their fainted comrade, 1966.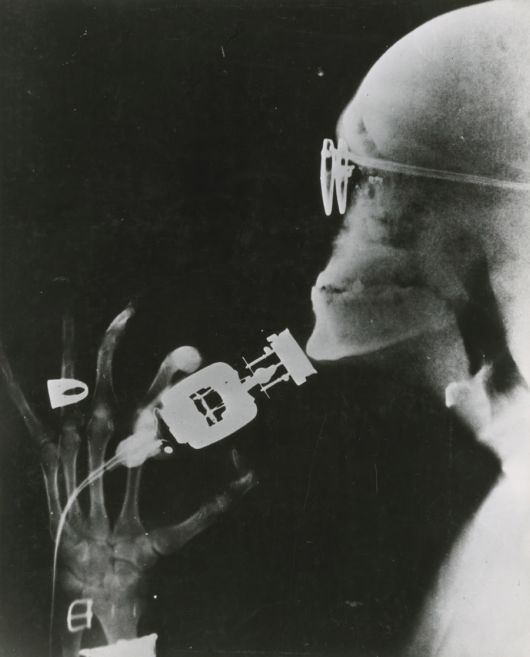 An x-ray demonstration of the new Westinghouse electric razor, 1941.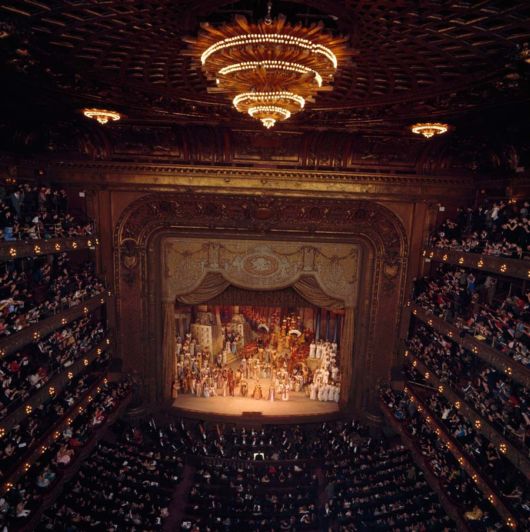 A performance of the opera, Aida, in New York City, 1964.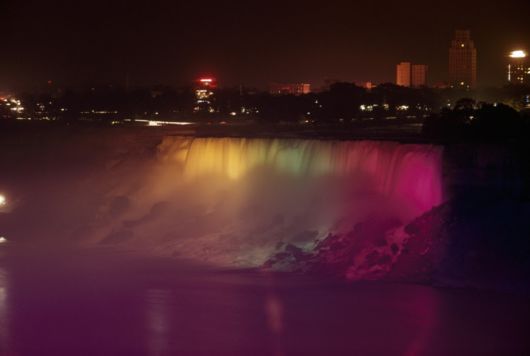 Niagara Falls illuminated with rainbow flood lights, 1956.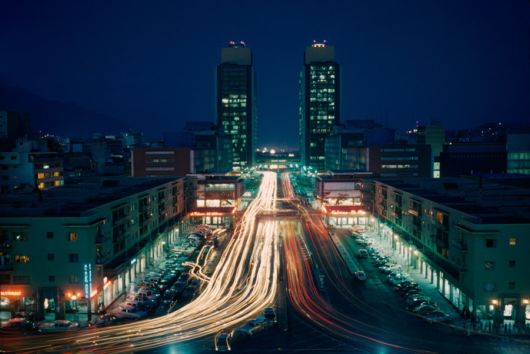 Long exposure of Caracas, Venezuela as a metropolis, 1963.