This man started by drawing a circle on the ground, and within only six weeks managed to create an amazing vacation home in the middle of a mango plantation in Thailand. This is what a private paradise looks like.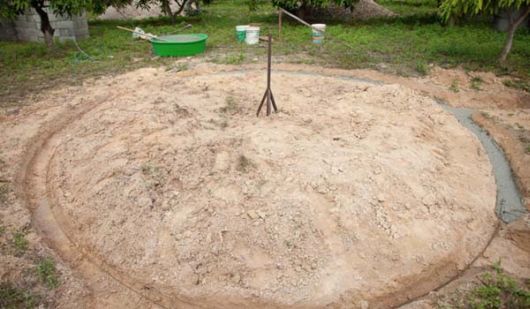 When most people imagine their dream home, a magnificent villa, costing millions of dollars comes to mind. Steve Erin, on the other hand, made an incredible house for less than $10,000 dollars.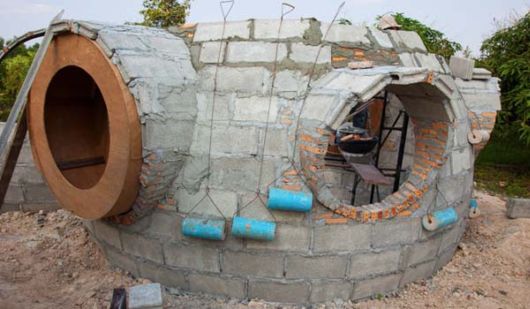 The whole process began with a simple marking on the sand. 6 weeks from this moment, you won't be able to recognize the place.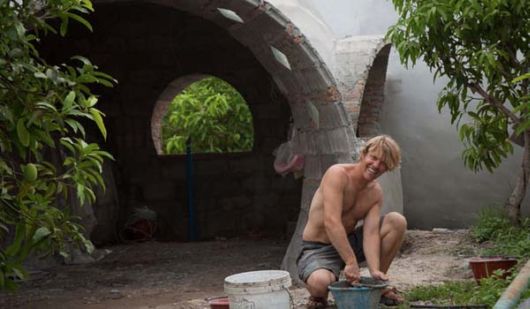 Erin got a little piece of land in the middle of a friend's mango plantation to build his dream vacation house.
He was helped by local friends, the building skills of a relative and a lot of effort to get the project ahead as soon as possible.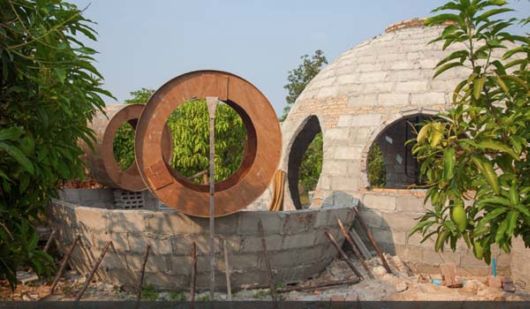 He invested only $6,000 dollars in the basic structure.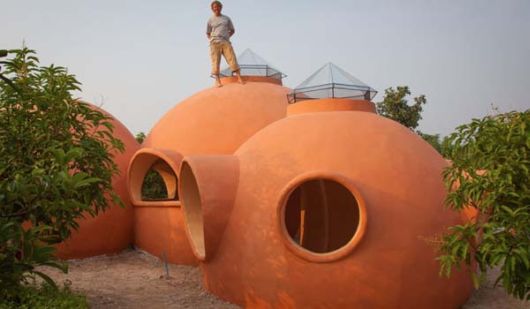 Although building materials are cheaper in Thailand than most places, it's still an amazigly low price.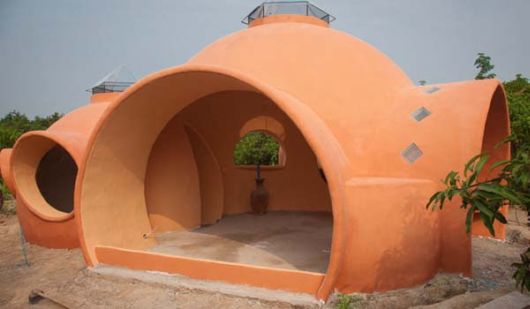 To finish the small details and furnish the cabin, they invested another $3,000. That means the whole project was made for the low low price of about $9,000 dollars. This required a lot of personal effort, creativity and improvisation. But when you see the final result, you understand it was worth every drop of sweat.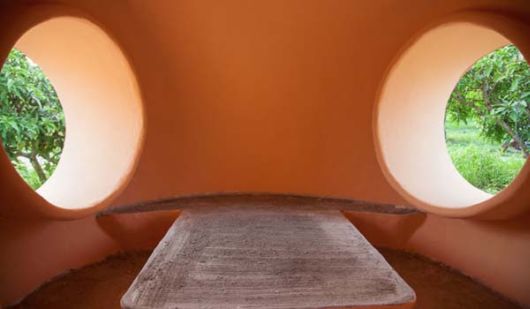 This is a natural stone dais for the bed.
The materials used to build were concrete, bricks and clay, along with natural materials.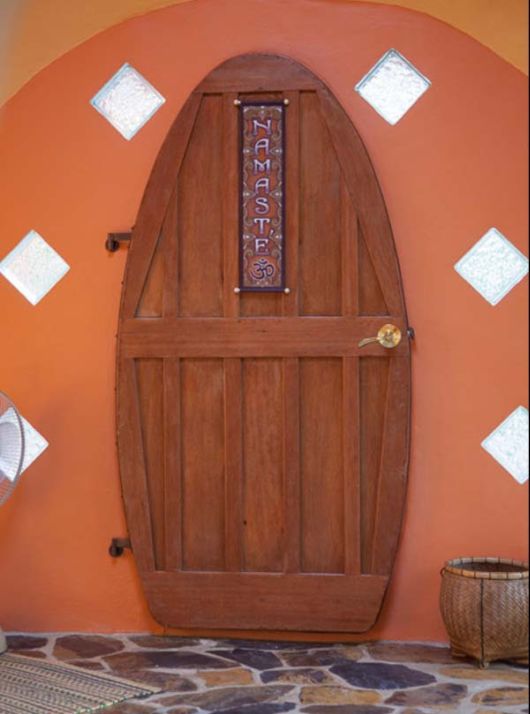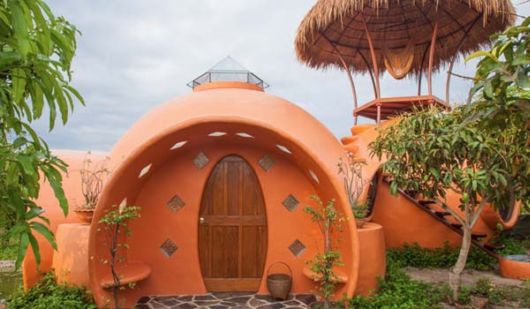 The compound is made of several rounded structures.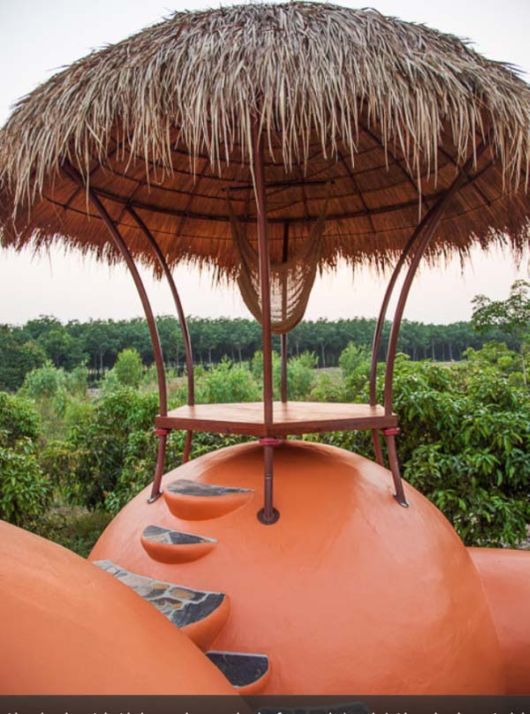 The pavilion supplies an impressive tropical view to the mango plantation surrounding the house.
Erin didn't forget, of course, to install a hammock, it is still a vacation house in Thailand, after all.
The bedroom is open to the yard, in which Erin and his crew built a charming pond.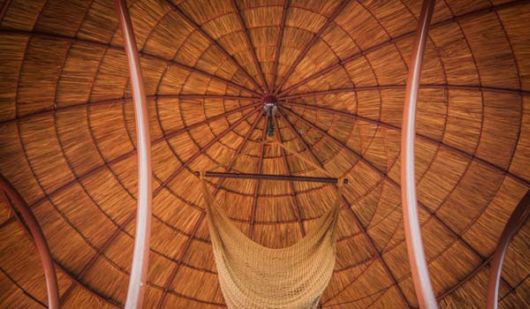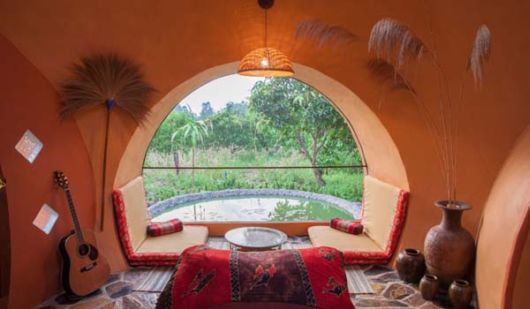 The warm colors and the use of natural materials make the stay comfortable and fun.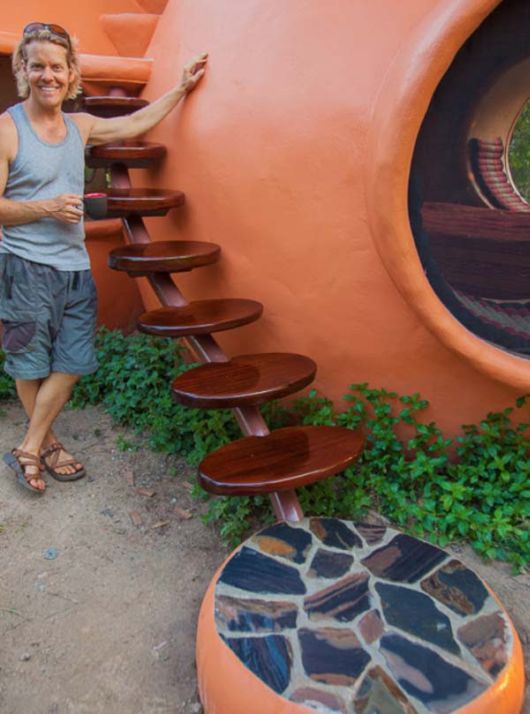 The stairs were built to climb the house and reach the balcony.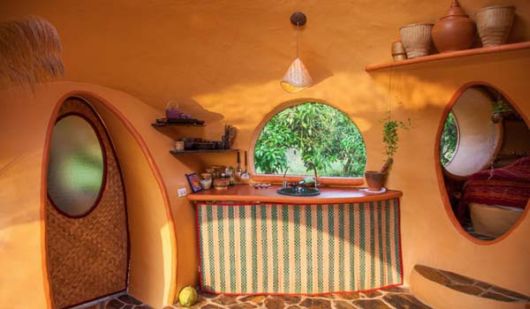 The big windows let a lot of natural light into the house.
The interior design of the house almost looks like a drawing.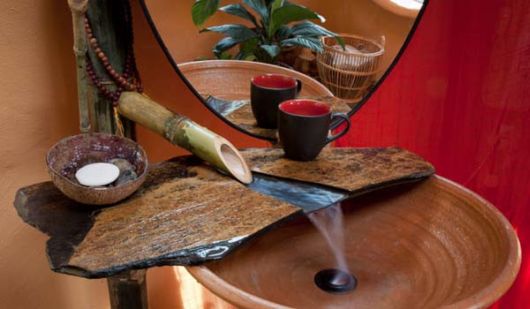 The sink is made from a bamboo branch and a cermaic bowl.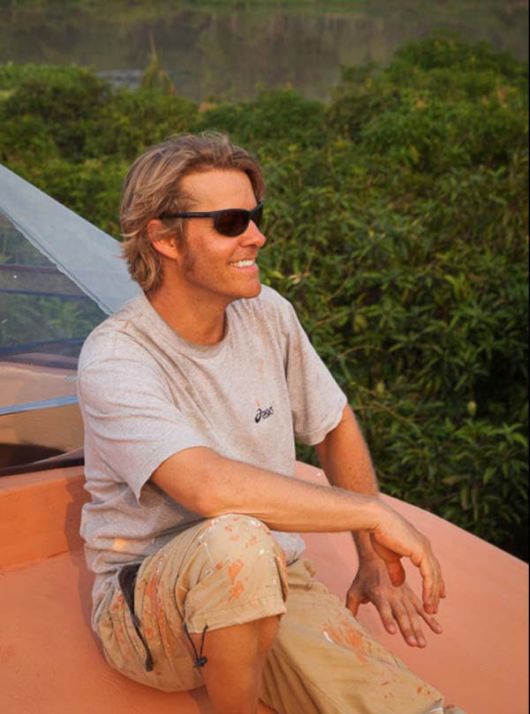 Erin takes a moment of rest in the midst of the project.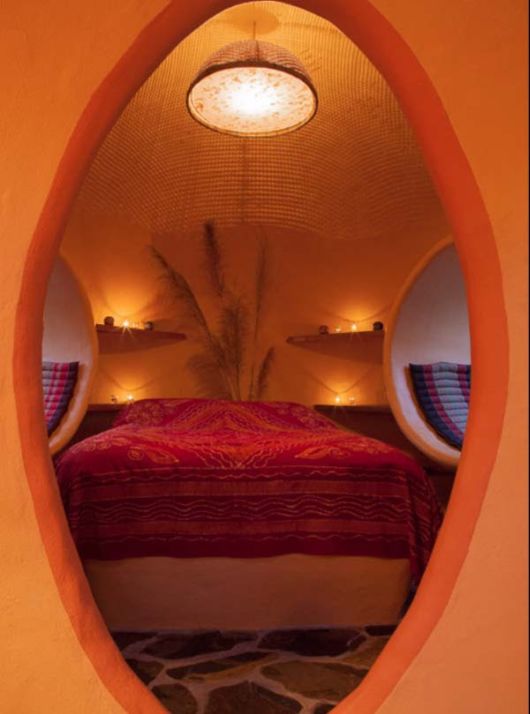 A look into the bedroom. Each side has a window with a seating place looking out.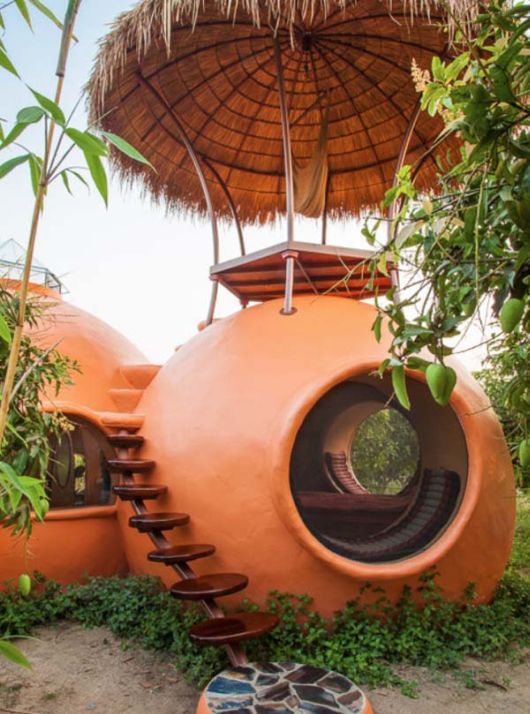 The ultimate vacation home.