Adhirasam looks similar to a vada but is a Diwali sweet in Tamil Nadu. It is made using jaggery.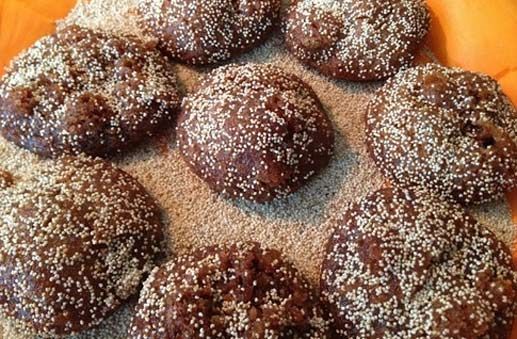 Anarsa is eaten mostly during Diwali in Central and Northern India and is made of jaggery, rice, poppy seeds and ghee.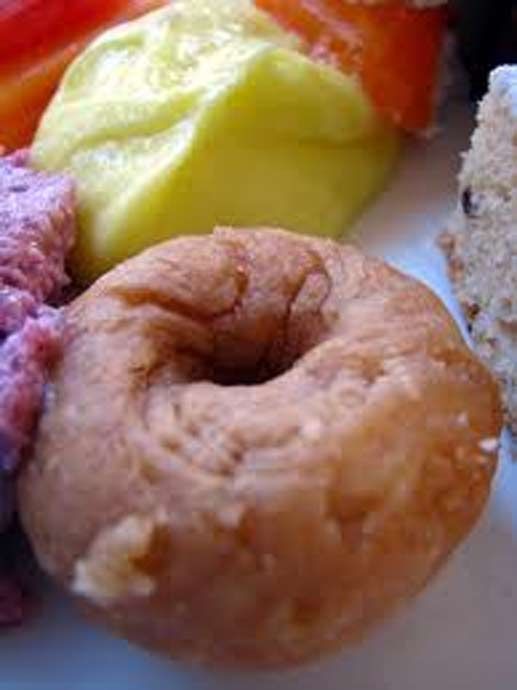 The Balushahi is made of refined flour and are deep-fried in ghee and glazed with sugar syrup.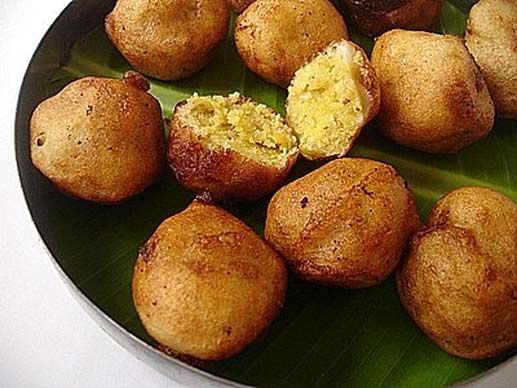 Boorelu is a festival sweet made of rice balls, fried and stuffed with grated coconut, sugar and dried fruits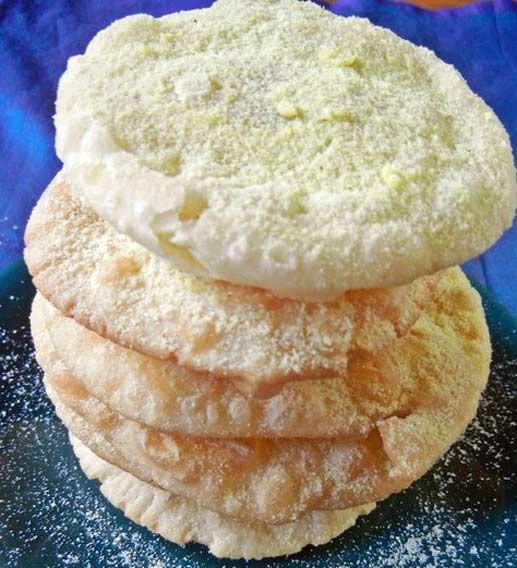 Popular in Karnataka, the Chiroti is a part of all weddings in the state.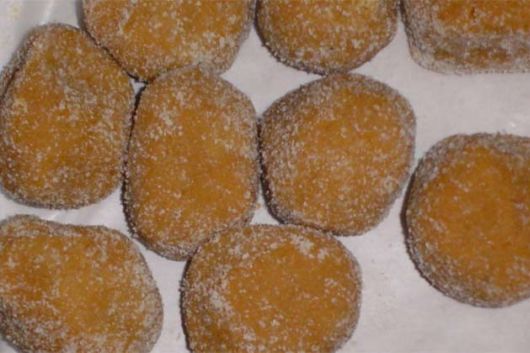 Dharwad pedha originated in Karnataka and is a dessert that is around 175 years old. These are made of milk, sugar and condensed milk.
Gaavlu is the Telugu word for shells and the sweet resembles them. This is made of a mixture of rice flour and milk.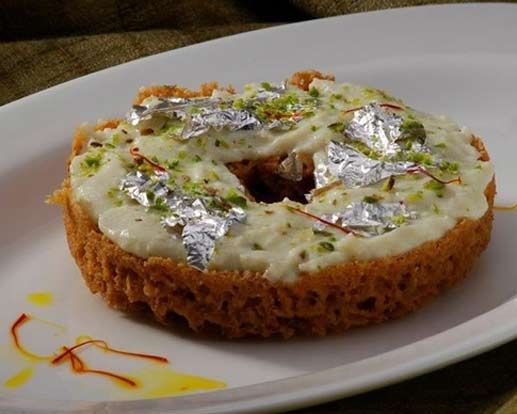 A popular sweet from Haryana, the Ghewar is made from arrowroot or cornflour, ghee, kewda essence and sugar.
Gond originated in Rajasthan but is eaten extensively in Haryana as well. Gond laddus are made of flour, ground sugar, ghee, makhane, edible gum resin or 'gond'.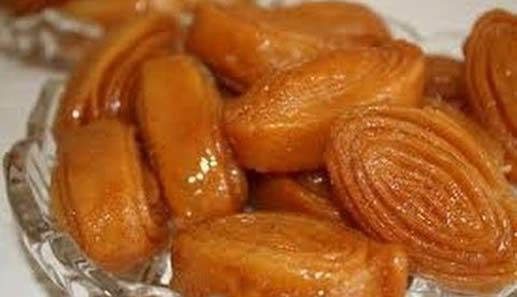 The Khaja is normally prepared as an offering to Lord Jagannath of Puri, Odisha and are made with flour and dipped in sugar syrup.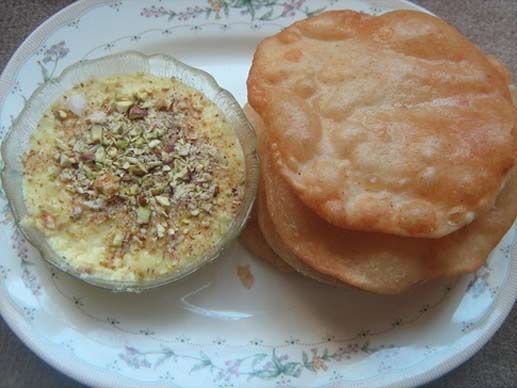 A delicious combination of fried flat bread and condensed milk eaten in Bihar after the Chhath Pooja.
Kulfi is a frozen milk based dessert widely loved in North India but available across the country. Kulfis are Indian variants of the ice cream made of condensed milk.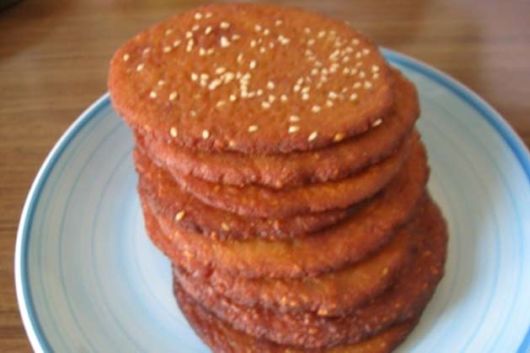 Ariselu is similiar to the pitha in Odisha made from rice flour, ghee and jaggery.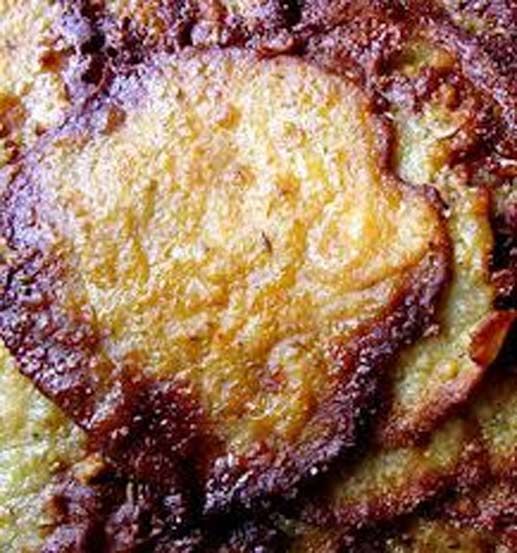 Malpoas are mainly eaten in West Bengal. These are deep fried round cakes made of refined flour and semolina and then dipped in syrup.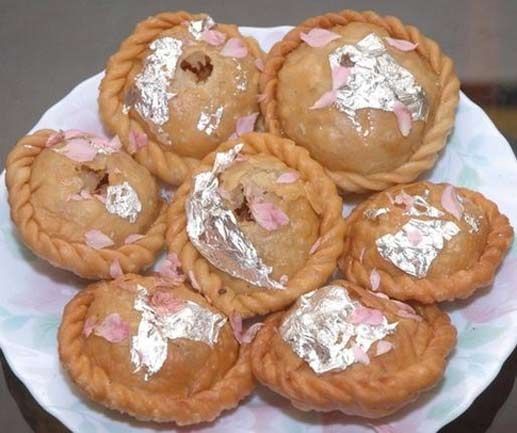 Jodhpur's pride – the famous Mawa Kachoris – is a dish invented by the city's Rawat Mishthan Bhandar. It is made of kalakand stuffed in kachoris.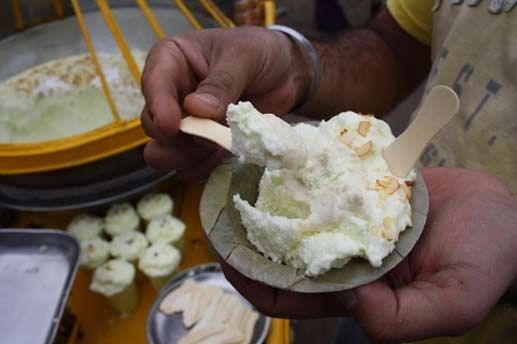 Makhan Malai is a dish made from milk cream. India's lightest dessert comprises saffron flavoured frothed cream made by hanging unsalted butter overnight and then aerating it by beating it.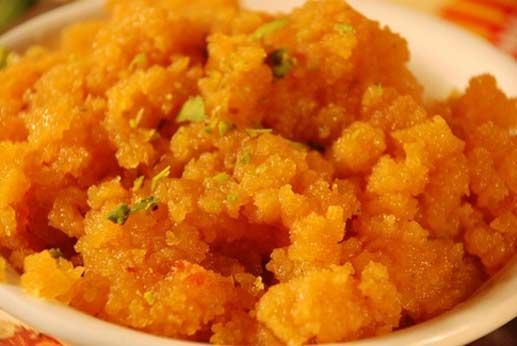 Moong Daal Halwa is made from moong – a type of lentil, ghee and sugar.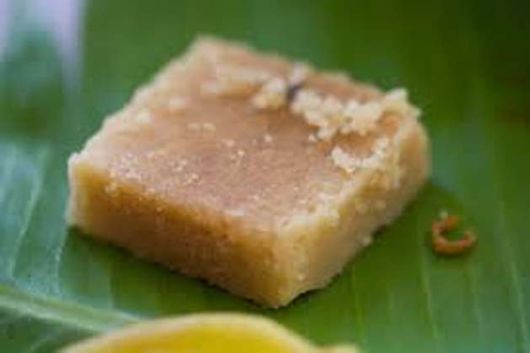 According to legend, Mysore pak first originated in the kitchen of the Mysore Palace in Karnataka. It is prepared with butter, ghee, sugar and gram flour.
Holige or Obbattu is a dessert served during auspicious occasions and during important festivals. In Maharashtra it is called Puran Poli. This is a type of flat bread made of rice flour, grated coconut and jaggery.
Srivilliputtur is the place for Palkova which is made from boiling milk with sugar. According to legend, Palkova came from a Haryana family settled here.
Pitha is a rice flour cake eaten widely in West Bengal and Orissa. There are many varieties of pithas. Jaggery and coconut are key ingredients for pithas.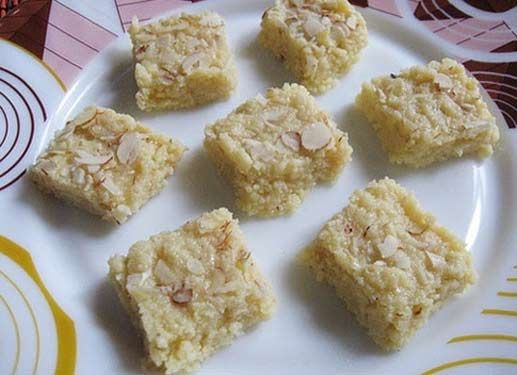 Palangtod looks like Kalakand but has a distinct taste. Popular in Sonipat , Panipat and Rohtak.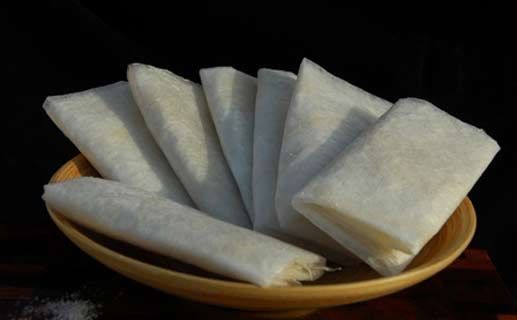 The name Pootharekulu is derived from a Telugu word meaning coated (Putha) sheets( Rekulu). Made out of starched rice, black gram, sugar and ghee, this is also known as the paper sweet because of its appearance.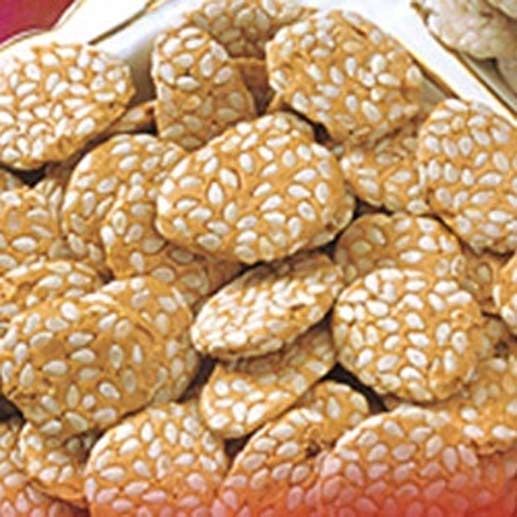 The signature sweet dish of Lucknow.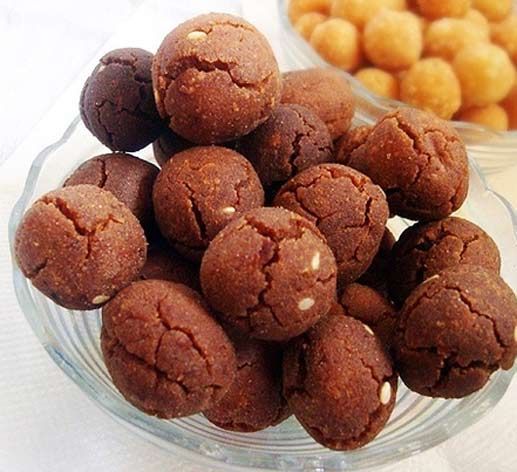 Sweet Seedai is a hard sweet made with jaggery.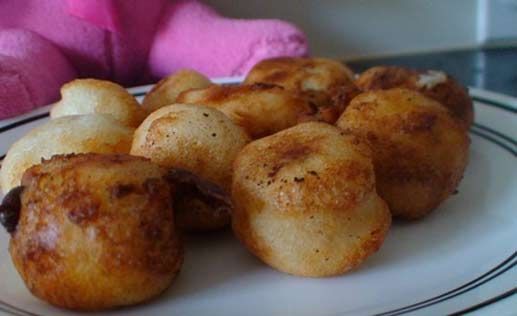 Seeyam is a lentil and sugar ball coated with rice and urad daal batter and fried in oil. Popular in Chennai.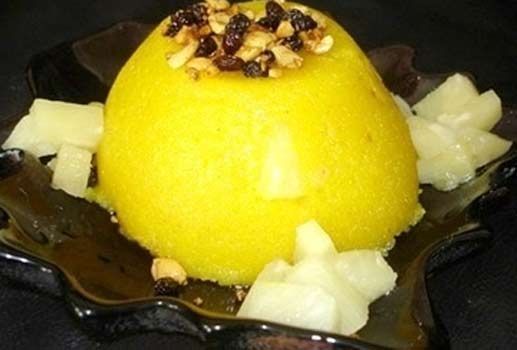 Kesari Bhath is popular in Karnataka and is called Sheera or Sooji Halwa in North India. Semolina, sugar, ghee, water and milk are used to prepare this dessert.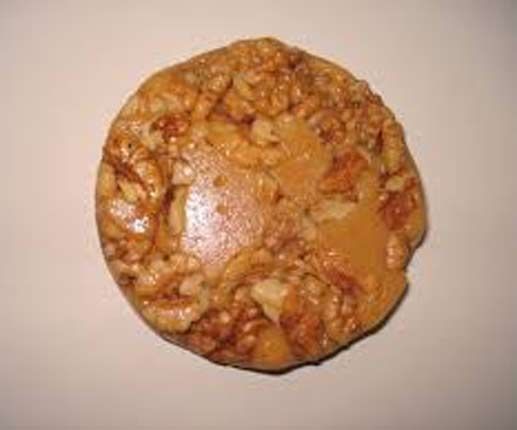 Mostly a staple of Delhi and Haryana, the sohan halwa is made by solififying a mixture of water, sugar, milk and cornflour. Saffron, ghee almonds, pistachios and cardamom seeds are added abundandtly.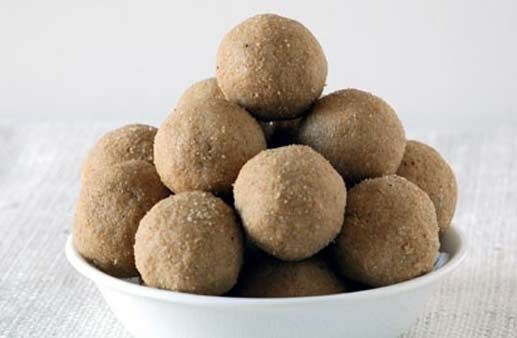 Sunnundalu is an Andhra Pradesh delicacy and is a variant of the laddu. It is made of urad daal, ground sugar, cardamom seeds and ghee.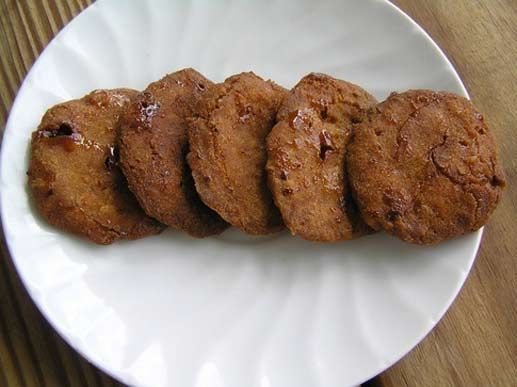 A staple of Bihar, Jharkhand and eastern Uttar Pradesh, thekuas are normally made during the Chhath puja. They are made of wheat flour, melted sugar and ghee.
The earthy jalebis are primarily a staple of North India but can be found in sweet shops everywhere in the country and are made from flour batter and are deep fried.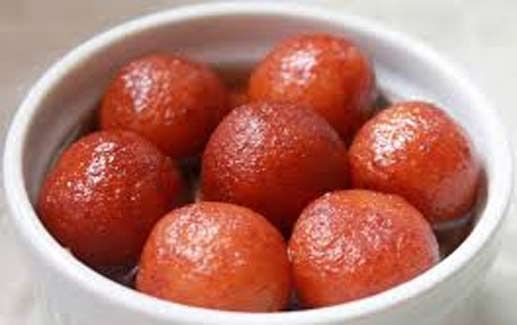 Made with milk solid khoya and sugar and deep fried, the gulab jamun can easily beat rasgulla as India's main dessert.