Herman Damar, a self-taught photographer in Indonesia, has captured beautiful moments from the everyday lives of villagers living outside of Jakarta, the nation's capital. His photographs, especially of happy children at play, paint a picture of the idyllic wonder and natural beauty of Indonesian village life. This advertisement director-turned-hobbyist photographer agreed to answer some of Bored Panda's questions about his work.
Damar's photography, which he shoots with a Canon 550D, is beautiful for its intimate and colorful portrayal of village life, but arguably the most heartwarming photos are of village children at play. Their rafts, water guns and spears show that they have no lack of imagination or of things to do.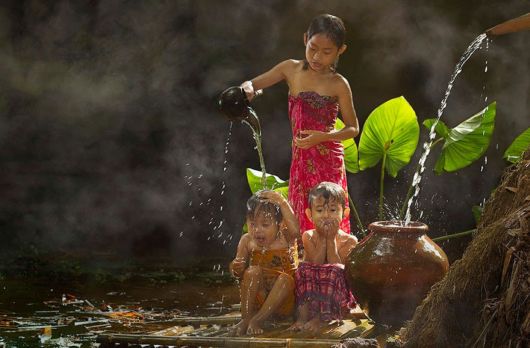 "Indonesian people are very diverse and humble, they are very happy when I take a shoot" Damar said.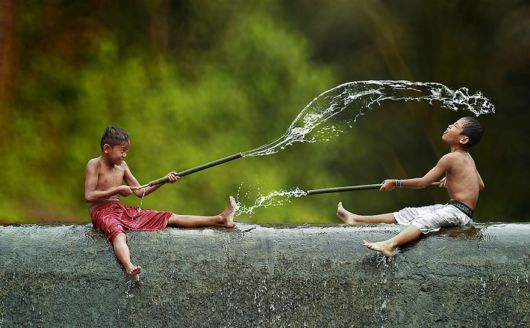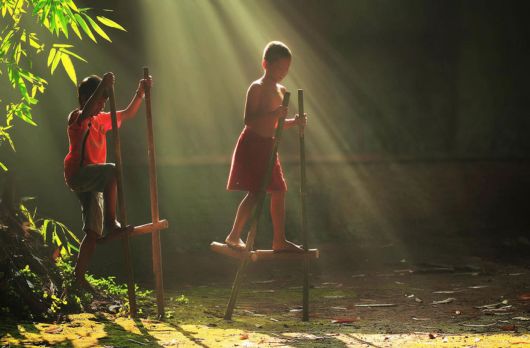 "The best thing is, I can be in direct contact with them, their happiness and their lives, and I am very happy to capture in my camera"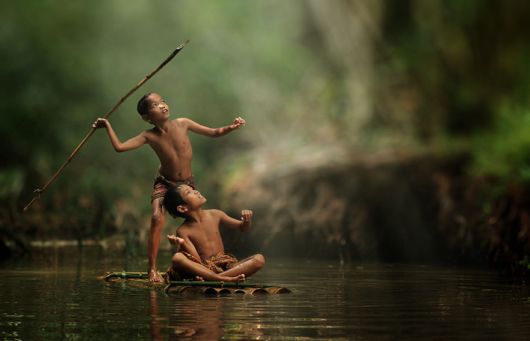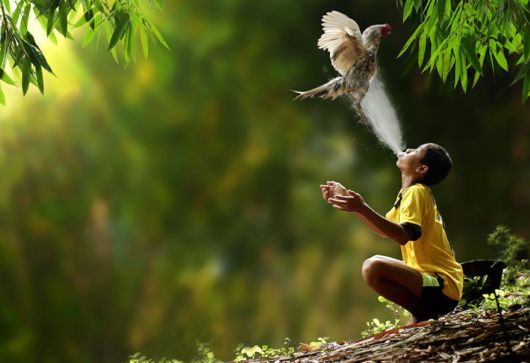 These images were taken in villages "on the outskirts of Jakarta, unspoiled [by] technological advances"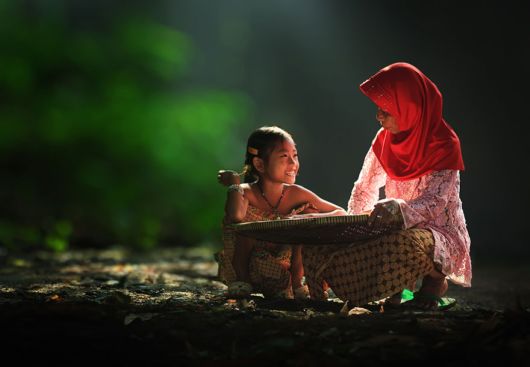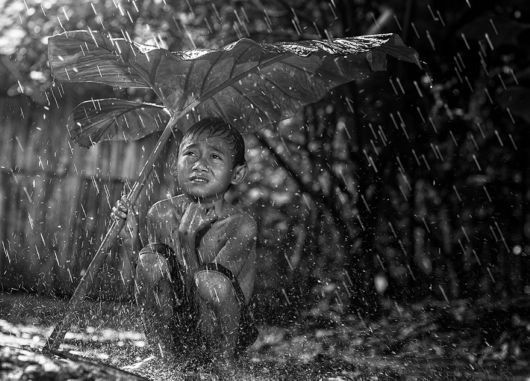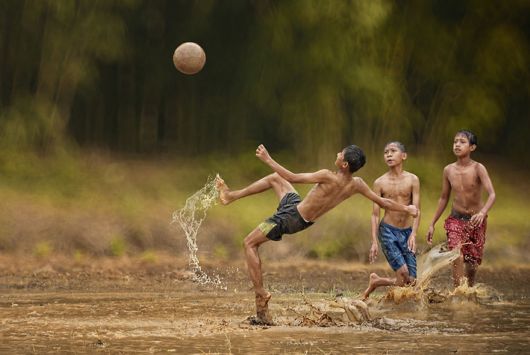 "Indonesia is very rich in culture and have a thousands of beautiful islands, Indonesian people are very friendly."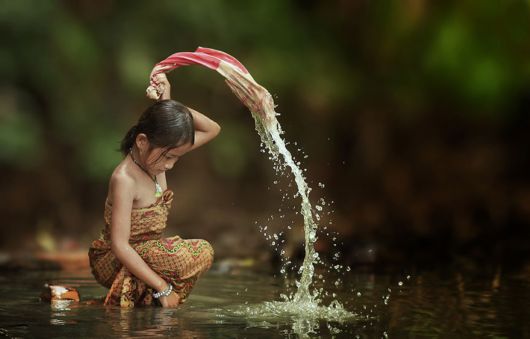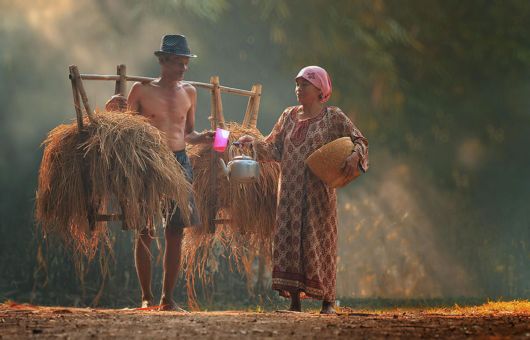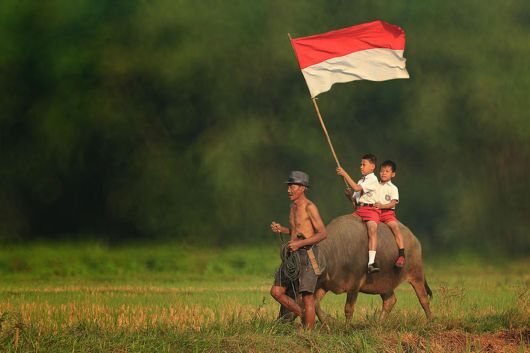 Damar said that the best way to capture photos like his was to spend more time among the people "to better understand their culture and their character, and the best time is in the morning between the 7-9 am"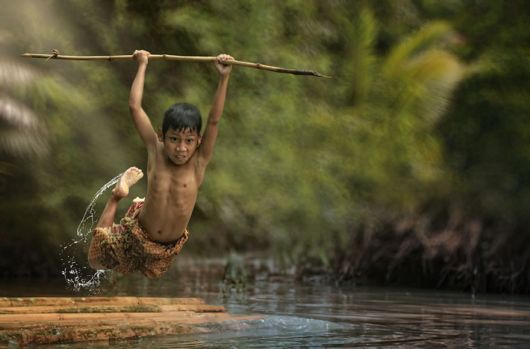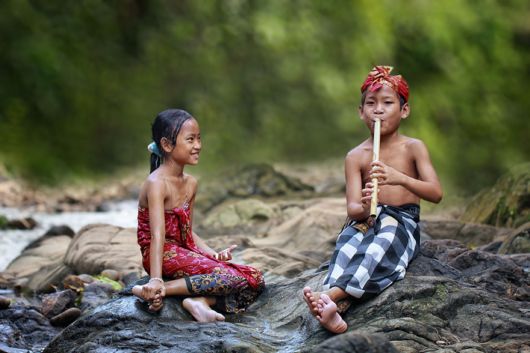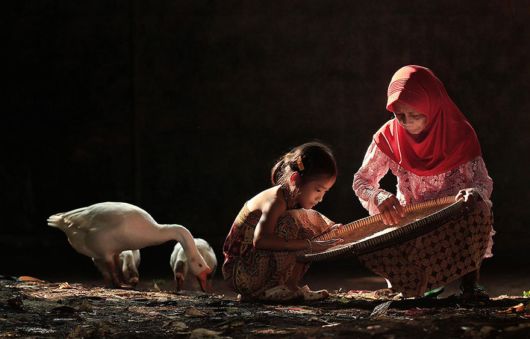 Most of Damar's photos "are captured spontaneously, but sometimes I help to direct [their] poses"