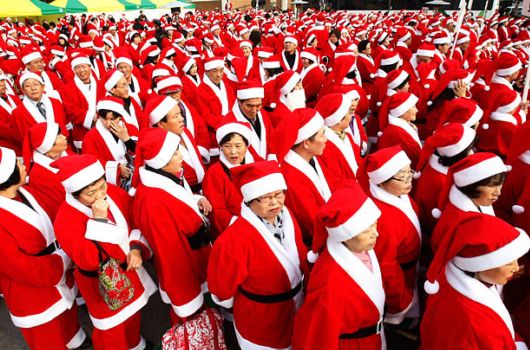 A Horde of Santas
About 1,000 volunteers wait before the beginning of a charity campaign in Seoul.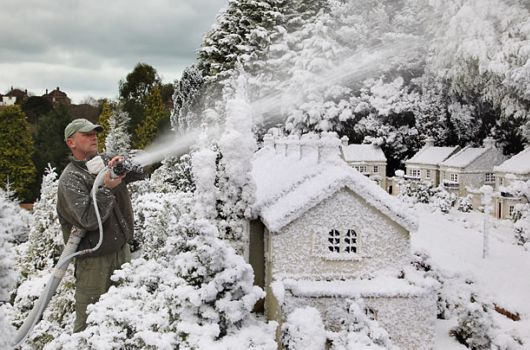 Lots of (Fake) Snow
Every year the Babbacombe Model Village in Torquay, England, creates a winter wonderland in miniature.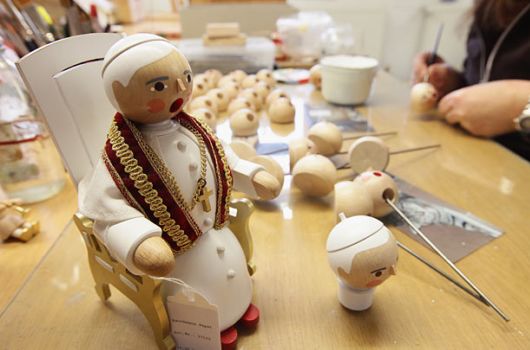 Ornaments
A painted figurine of the Pope sits on a worktable at the Richard Glaesser wooden toy manufacturer in Seiffen, Germany.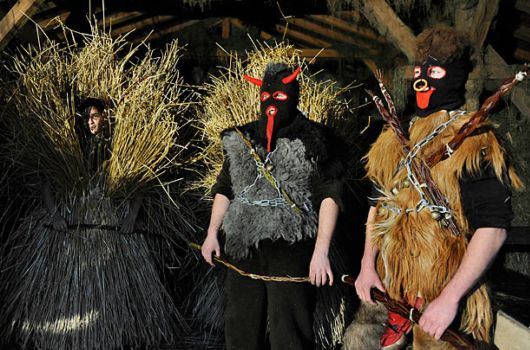 Santa's Helpers?
Central European folklore holds that Buttenmandl and Krampusse, above, follow St. Nicholas from house to house during the holiday season to either bring luck to the hardworking or punish the idle.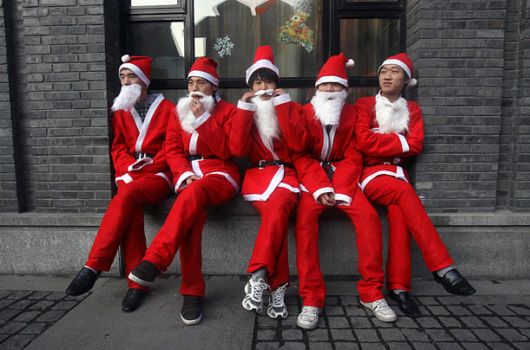 Santa Wannabes
These young men work as waiters on a pub street in Nanjing, China.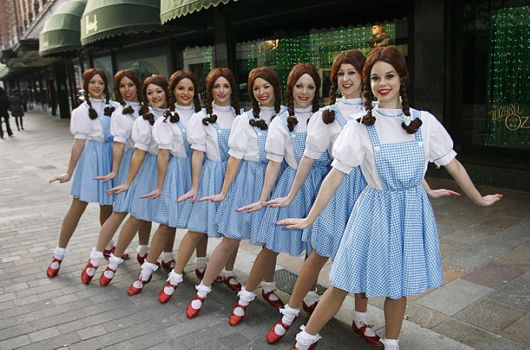 Promotion
Models dressed like Dorothy from The Wizard of Oz pose in front of the London superstore Harrods as part of a promotion kicking off the famed emporium's shopping season.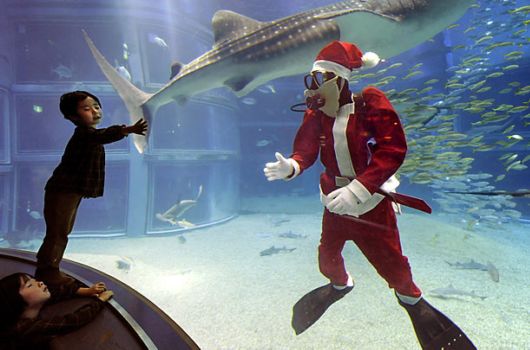 Wet
A diver welcomes visitors to the Osaka Kaiyukan Aquarium in Japan.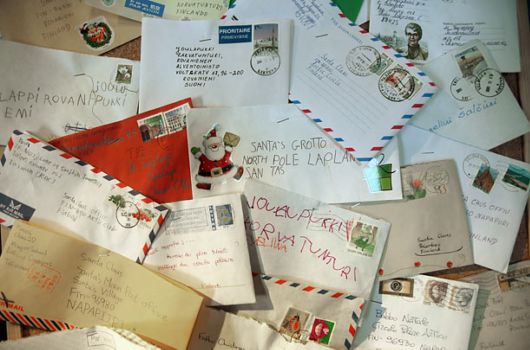 Letters to the North Pole
LaplandUK, an interactive theater experience in Lambenhurst, England, re-creates Father Christmas' mythical Arctic homeland and offers guests a chance to cavort with real huskies and reindeer.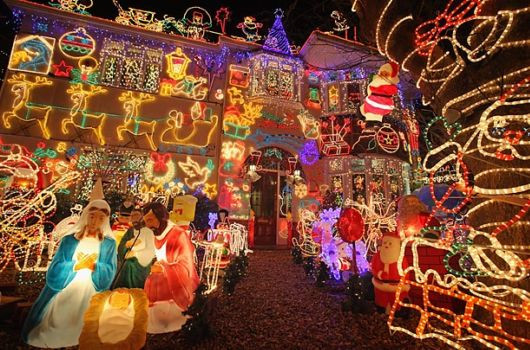 Immodest
Festive lights adorn a house in Melksham, England. The display requires more than 115,000 bulbs and an uprated supply of electricity. Homeowner Alex Goodwind uses the attention he draws to raise money for a local hospice. Last year, he raised £3,000.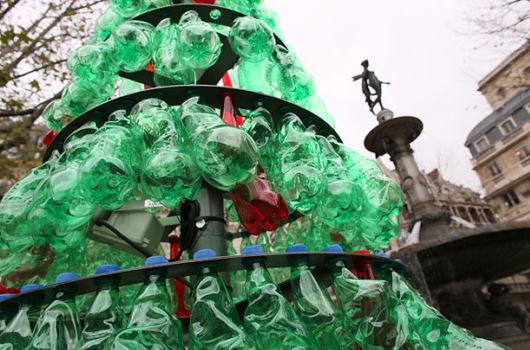 A Christmas tree made from recycled plastic bottles stands on a street in Paris.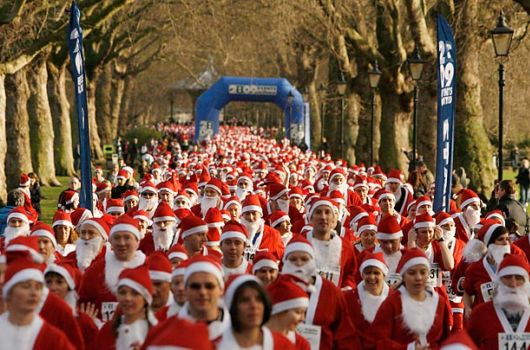 Run, Santa, Run!
Runners dressed as Santa Claus take part in the London Santa Run in Battersea Park.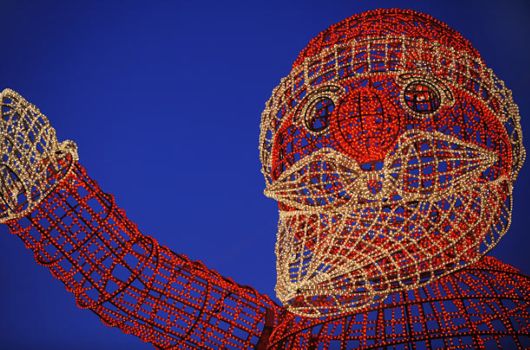 Ho, Ho, Ho
An illuminated giant Santa greets Christmas revelers in Berlin.