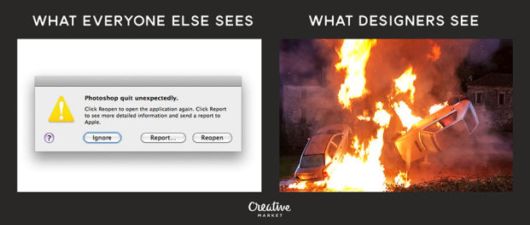 Designers see the world differently, after all it's them that make it a more beautiful place to be in, but with that responsibility comes everyday struggles such as being put off of a restaurant for its poor font choice or only ever being able to think about the design of somethings packaging rather than enjoying what's inside it.
Sure they might be small issues, but because of them designers have a completely different outlook on the world as these funny comparisons by Creative Market show.
Photoshop crashing? it might look like just another notification, but it's a designers equivalent of a car crash.