Kasba Ganpati ? First Ganpati of Honor in Pune.
Established In 1893 Location : 159, Kasba Peth, Pune.
Mandal is gracing the first place in immersion procession since 1894.
The idol was found near the house of Shri Vinayak Thakar, then he build a beautiful mandir for this idol,
which is the 'GramDaivat' of Pune Shri Kasba Ganpati.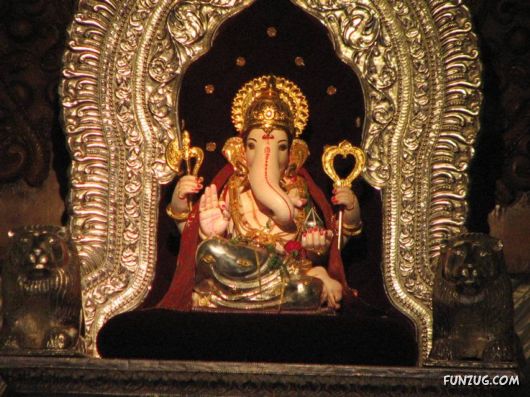 Tambdi Jogeshwari ? Second Ganpati of Honor in Pune.
Established In 1893 33,Budhwar Peth,Pune .
This is among one of the Ganpatis which Tilak started for the cause of social uprisement.
Now the mandal is 107 years old this year. The murti of Lord Ganesh has its uniqueness.
From last so many years they are using the murti of the same kind which has resemblance of elephants of Africa.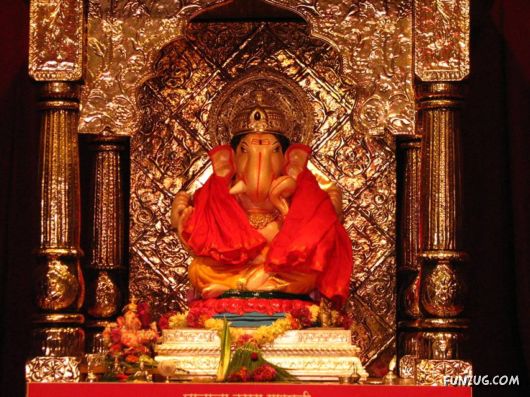 Guruji Talim ? Third Ganpati of Honor in Pune.
Established In 1887, Location Ganpati Chowk, Laxmi Road, Pune
This mandal was established in 1887 even before Late Lokmanya Tilak started this festival.
It was established as a symbol of Hindu Muslim unity. First mandal who celebrated its centenary.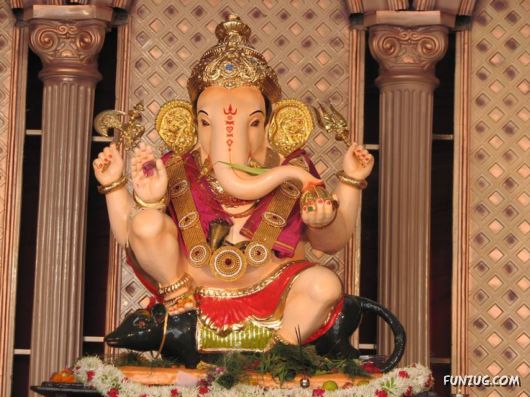 Tulsibaug ?Fourth Ganpati of Honor in Pune.
Established In 1901 Location : Tulshi Baug Ram Mandir, Pune.
This is the old and famous Ganesh mandal in Pune.
This mandal is known for the size of the Ganesh idol.This is the first mandal to make a fiber glass idol of Ganpati.
Every year a new 15 feet high idol is created by Mr.D.S.Khataokar.
This mandal is completing its centenary next year.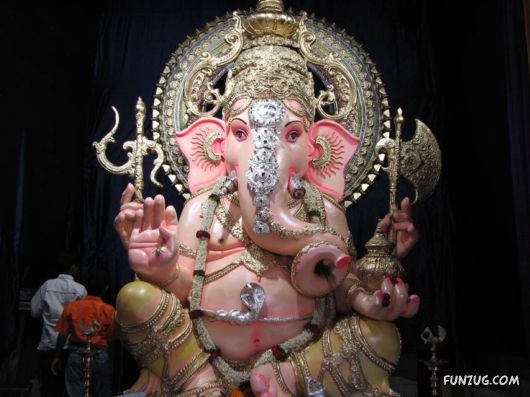 Kesariwada ? Fifth Ganpati of Honor in Pune.
Established In 1893 Location : 568, Narayanpeth Tilakwada, Pune.
Late Lokmanya Tilak established this idol in year 1893.
This mandal vows to take up social and cultural undercurrents of the society.
Organizes shows of renowned artists and speeches of great personalities during the festival. Organizes various activities and competitions for children and women.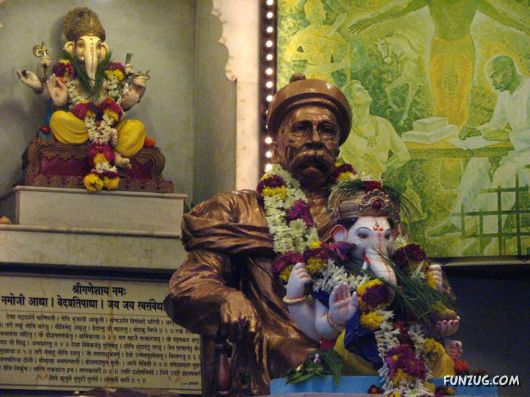 Other famous ganesh mandals in Pune?
Akhil mandai ganesh mandal.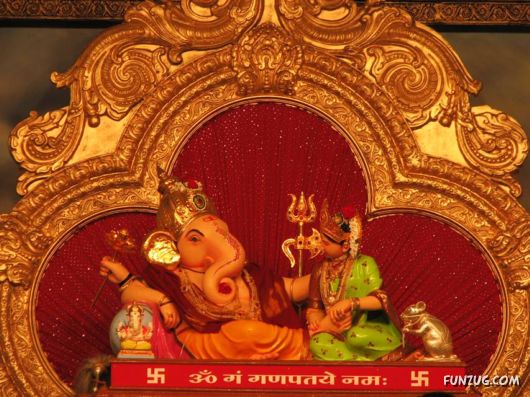 HUTATMA BABU GENU GANESH MANDAL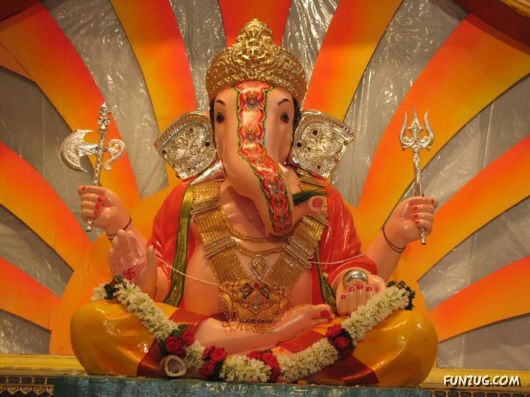 Jilbya Maruti ganesh mandal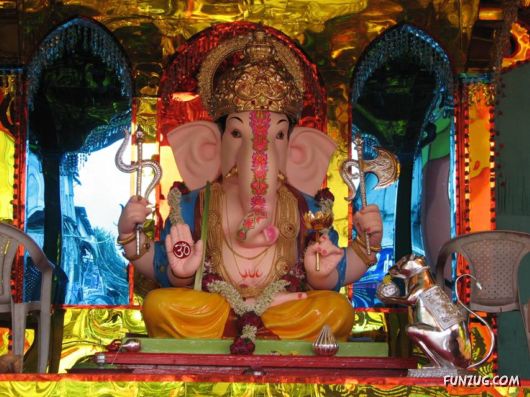 Shrimant Dagdusheth Halwai Sarvajanik Ganpati ? The Richest Ganpati in Pune
The Shrimant Dagdusheth Halwai Sarvajanik Ganpati Trust, based in Pune was established in he year 1893
and has thus been in the service of devotees since 108 years.
Although it is not among the ganpatis of honour, it is the most famous and favourite ganapti in Pune among the Ganesh bhaktas.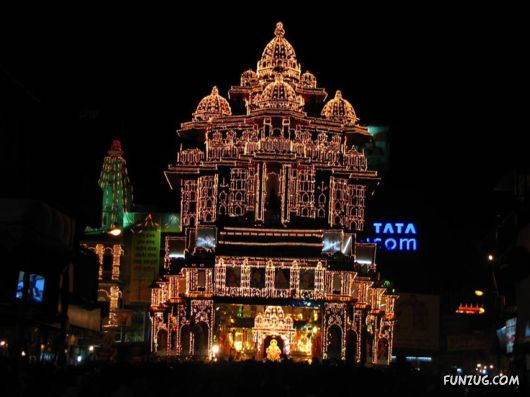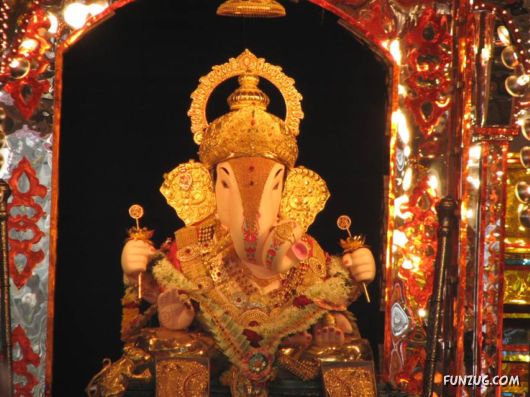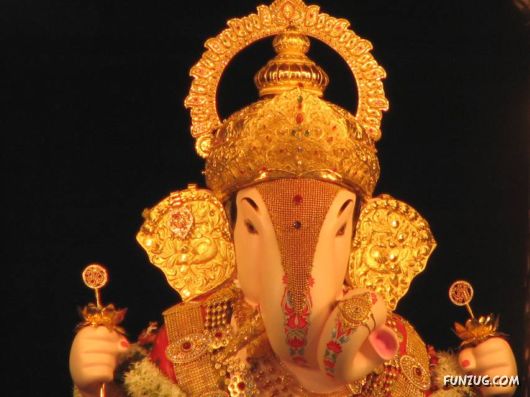 Following are the random pictures taken while roaming around in the city on the occasion of Ganesh Chaturthi?