Animals Adoption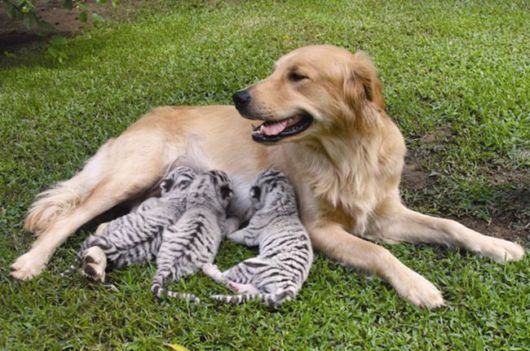 Golden Retriever Isabella has adopted three white Bengal tiger cubs – Nasir, Anzhiku and Xidan. Their mother abandoned them 15 hours after birth.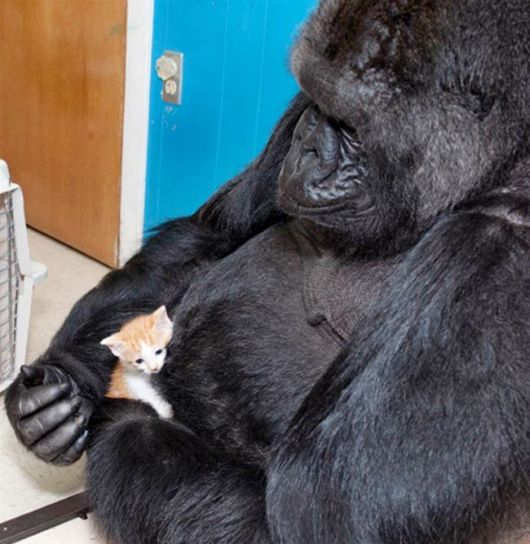 Emmy – the cat who adopted a little squirrel Rocky. It's funny that Rocky had learned growl like a kitten.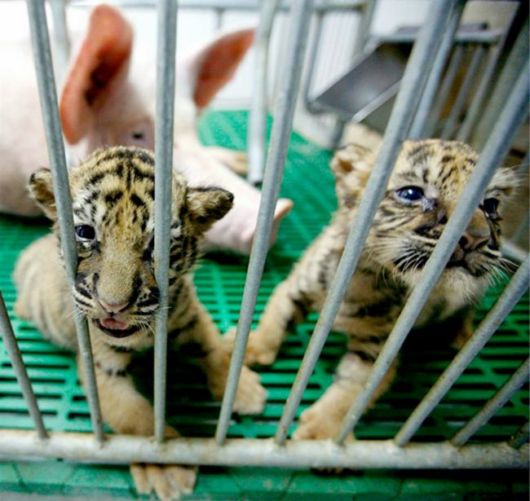 Katinga – a dog with a German farm adopted by a pig Polinhen.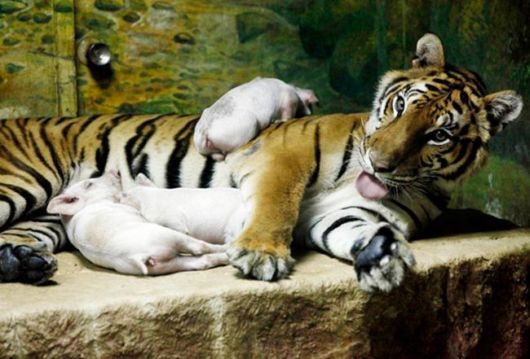 Another Squirrel Mother – pudeliha Pixie.
Siamese Cat Amanda with their kittens raising puppies, whose mother, unfortunately, has died.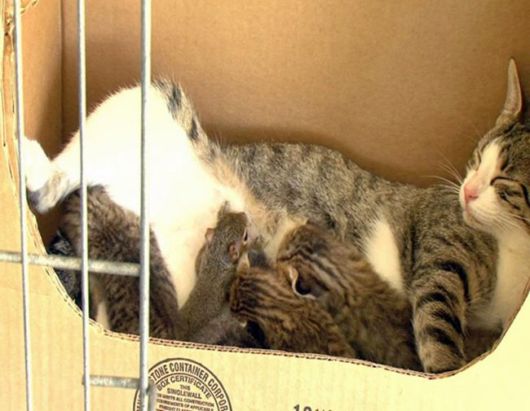 Weasel out of Hamburg adopted by a two wild boar, Alice and Emma.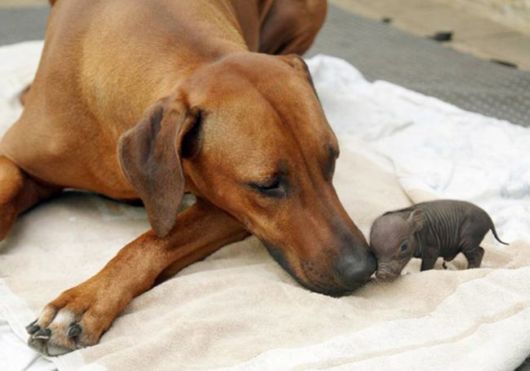 Smaygel – a cat, not only nursed her kittens, but the four puppies whose mother died under the wheels of the car.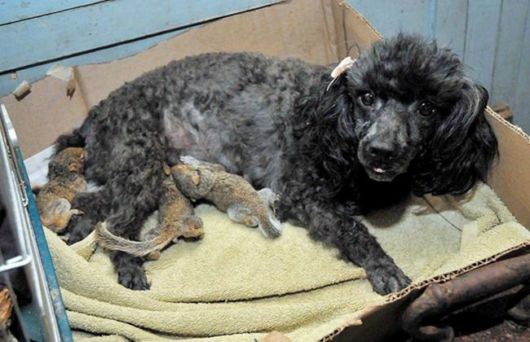 The little fawn with this picture saved from a river farmer from South Korea. A dog has to take care of him as a native child.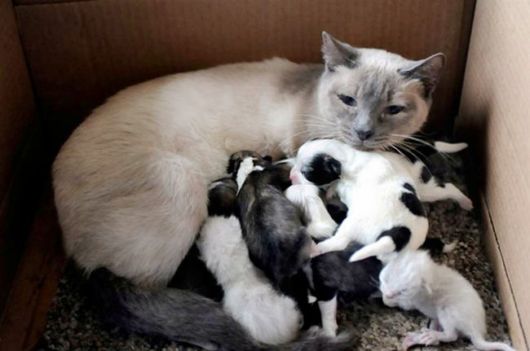 Chia brings up four kittens.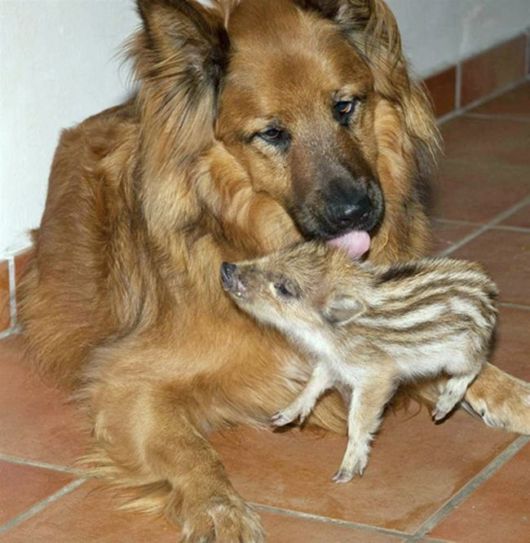 Gorilla Koko coddling with the kittens since 1984.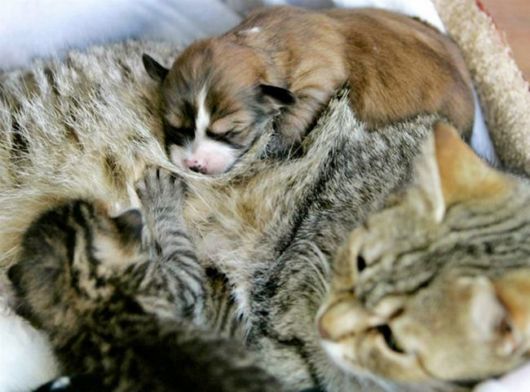 In the Sriracha Tiger Zoo in Thailand lives is such a touching family: mother-pig and kids-cubs.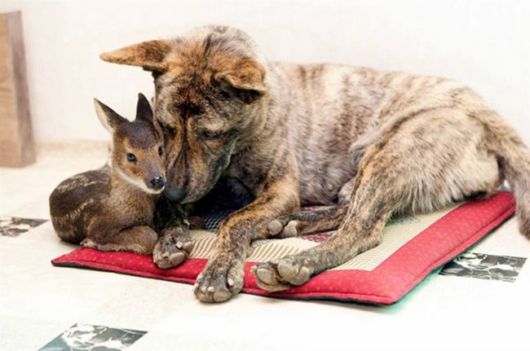 Another family from the same zoo.
At London Zoo live female lion Tamarin, which has adopted a monkey of another species.