In March, Many countries observed Earth Hour by dimming lights: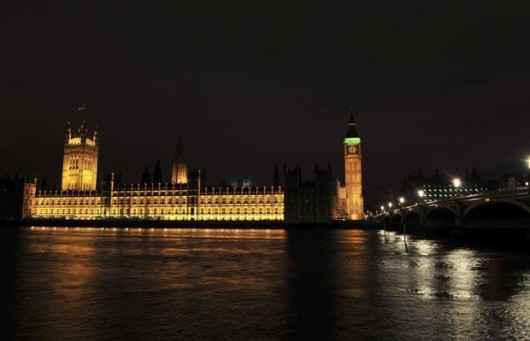 The Houses of Parliament in London are seen before Earth Hour…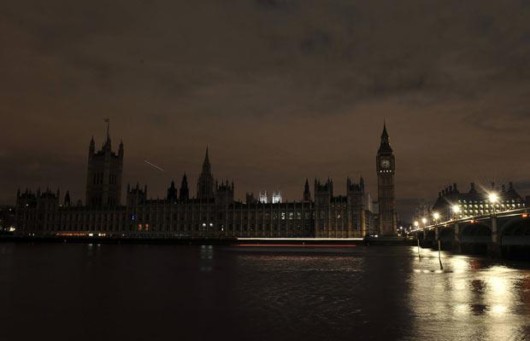 …and while the lights were switched off for one hour to mark Earth Hour 2010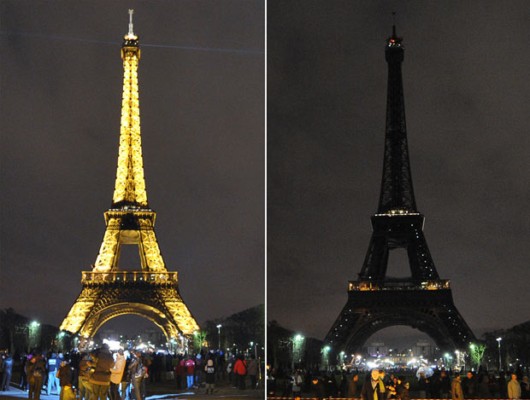 The Eiffel Tower in Paris before and during Earth Hour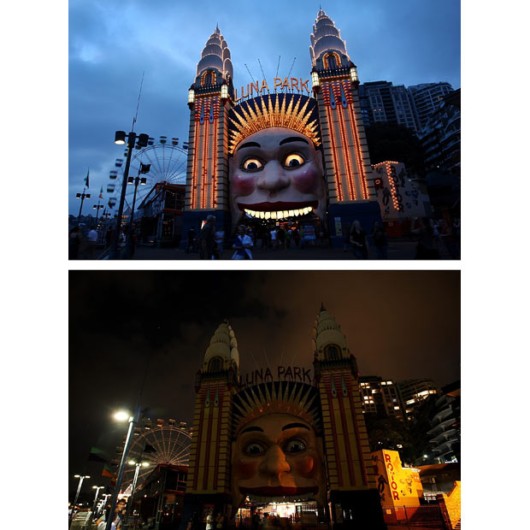 Luna Park in Sydney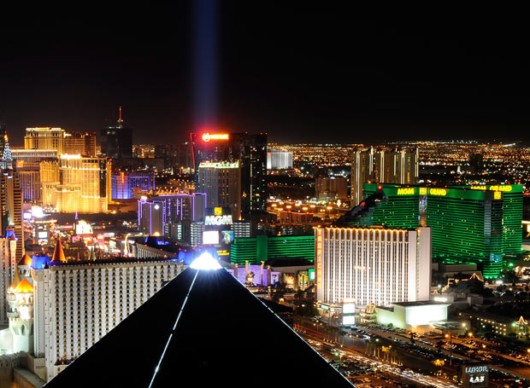 The Las Vegas Strip seen before Earth Hour…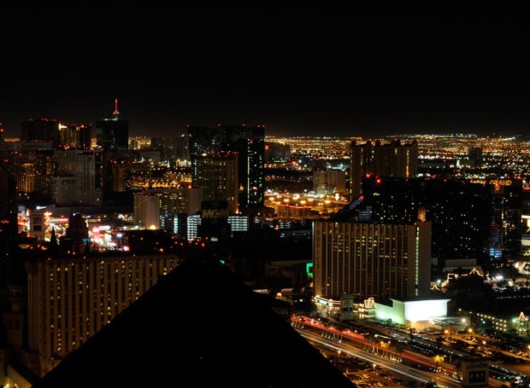 …and after the lights were turned off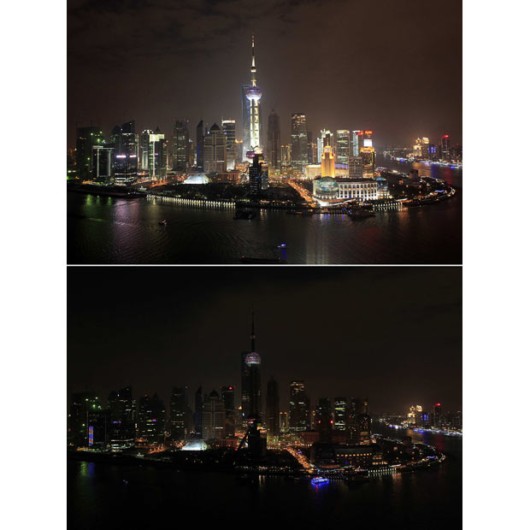 The Bund on the banks of the Huangpu River before and during Earth Hour in Shanghai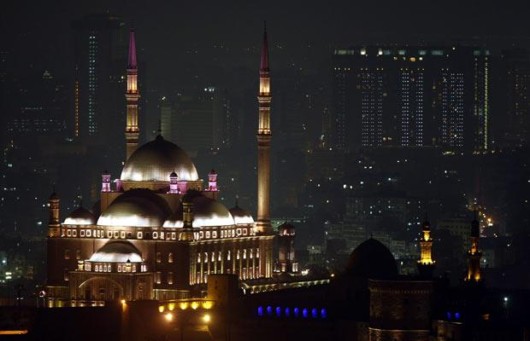 The historic Citadel of Saladin in Cairo is seen before Earth Hour…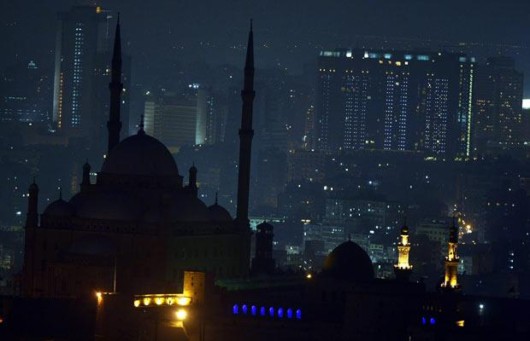 …and after the lights were turned off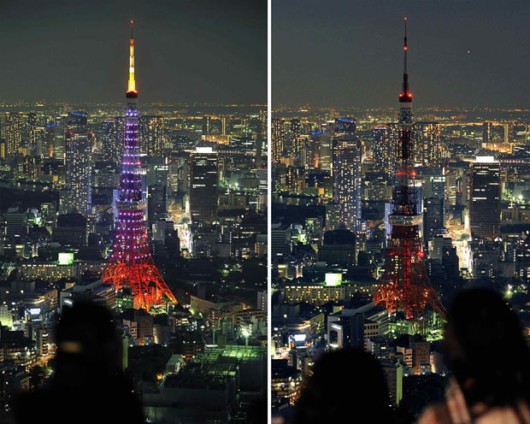 The Tokyo Tower before and during Earth Hour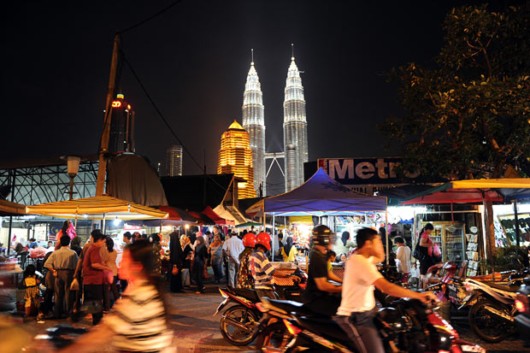 Malaysia's landmark Patronas Twin Towers shortly before the lights were switched off for Earth Hour in Kuala Lumpur…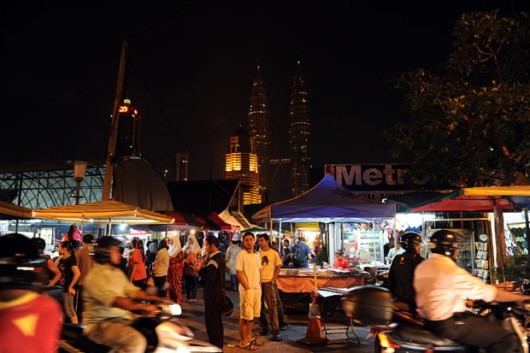 …and during Earth Hour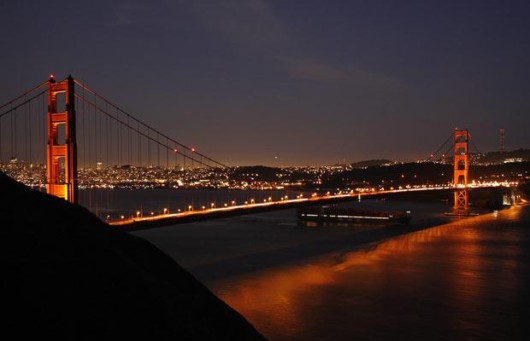 The Golden Gate Bridge in San Francisco before…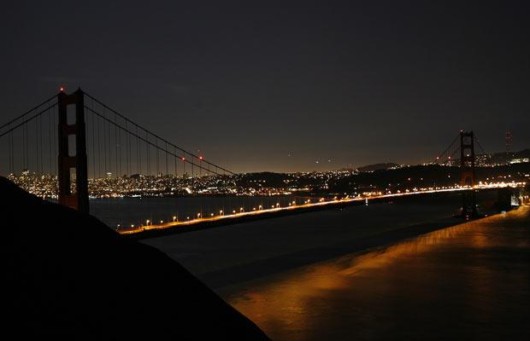 …and during Earth Hour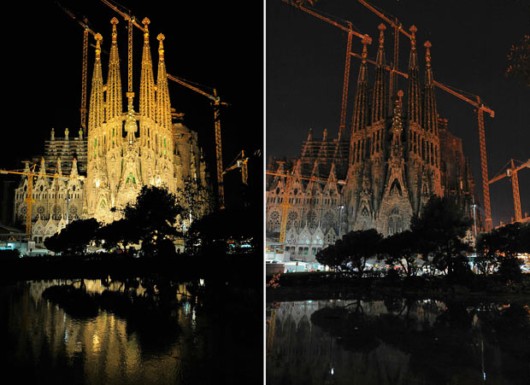 Antoni Gaudi's La Sagrada Familia in Barcelona with its lights on and after being turned off to mark Earth Hour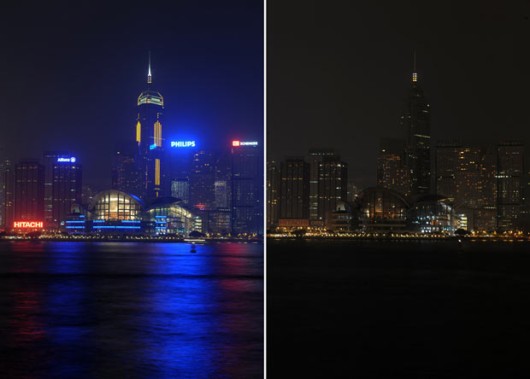 The Victoria harbour waterfront in Hong Kong before and during Earth Hour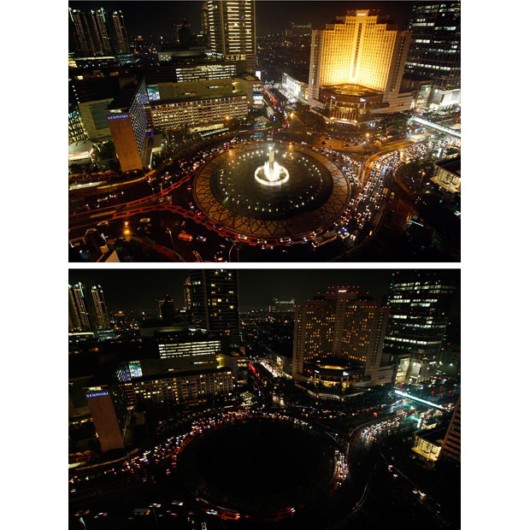 Jakarta's main business district before and during Earth Hour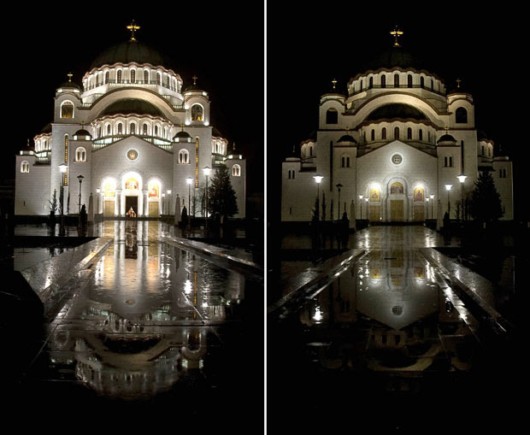 St Sava church before and during Earth Hour in Belgrade, Serbia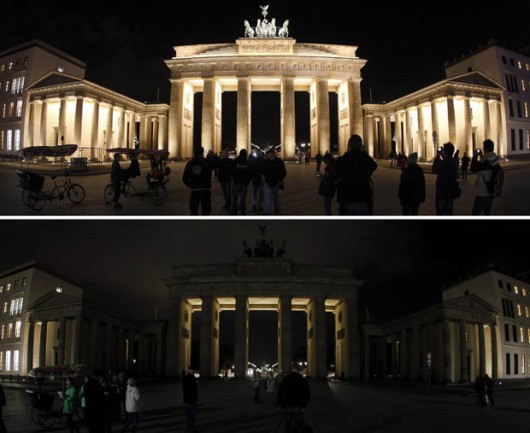 Berlin's Brandenburg Gate before and during Earth Hour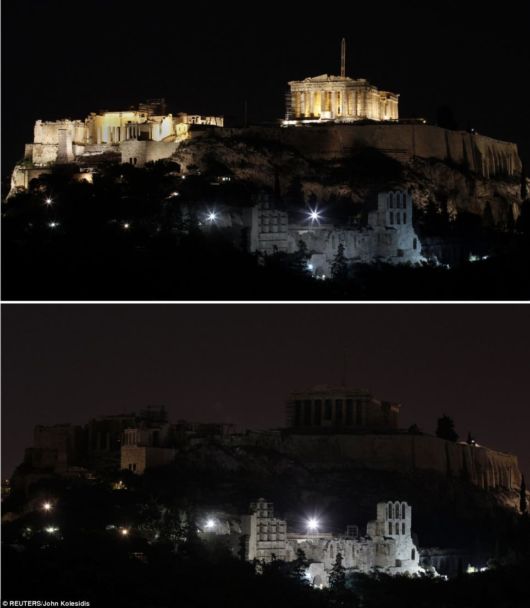 The Acropolis and the Herodion in Athens also switched off to show support for Earth Hour
Celebrations for Earth Hour took place at Edinburgh Castle. Hundreds of people turned up to show their support for a more sustainable earth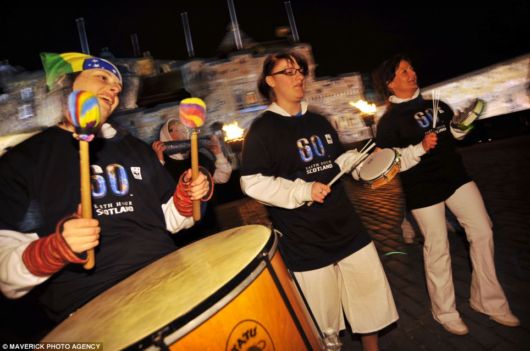 Buildings across the city of Edinburgh turned off lights for 60 minutes in support of the initiative
The aim is to highlight the charity's call on governments, organisations and individuals to pledge their commitment to tackling climate change.
At the Royal Albert Hall in London, television presenter Kirsty Gallacher will lead a team of 60 cyclists from WWF-UK who will create a huge human-powered projection with images of endangered species including dolphins and tigers being shone on to the building.
Colin Butfield, head of campaigns, WWF-UK, said: 'Our event at the Royal Albert Hall, alongside the hundreds of thousands of events across the world, shows global support for the need to tackle climate change and protect the natural world.
'The challenge for our future well-being could not be greater. WWF's Earth Hour is about creating a message so powerful that governments and businesses cannot fail to take notice.'
Paris: These photos show the Eiffel Tower moments before it submerged into darkness and once the lights were turned off. The symbolic energy-saving exercise which happened across the globe
Earth Hour started in 2007 in Sydney, Australia, when 2.2 million individuals and more than 2,000 businesses turned their lights off for one hour to take a stand against climate change.
The following year, Earth Hour had become a global sustainability movement with more than 50 million people across 35 countries participating.
As well as people in 4,000 cities taking part this year, other landmarks which will stand in darkness for the hour will be Old Trafford, the London Eye, the Eiffel Tower, the Empire State Building, Granada's Alhambra in Spain, Rio de Janeiro's Christ the Redeemer in Brazil, Athens' Acropolis in Greece, India Gate in New Delhi, Sheikh Zayed Grand Mosque in Abu Dhabi and Sydney's Opera House.
Four of the world's five tallest buildings will turn off their lights with the tallest, the 828-metre Burg Khalifa in Dubai, switching off about half a million lights.
Also darkening for the occasion are floodlights on natural wonders such as Niagara and Victoria Falls and Table Mountain in South Africa.
Countries taking part for the first time this year include Jamaica, Uganda, Swaziland, Iran, Tajikistan, Chad, Azerbaijan, Palestine, Suriname, Gibraltar, Uzbekistan, Trinidad and Tobago, Lesotho and Lebanon.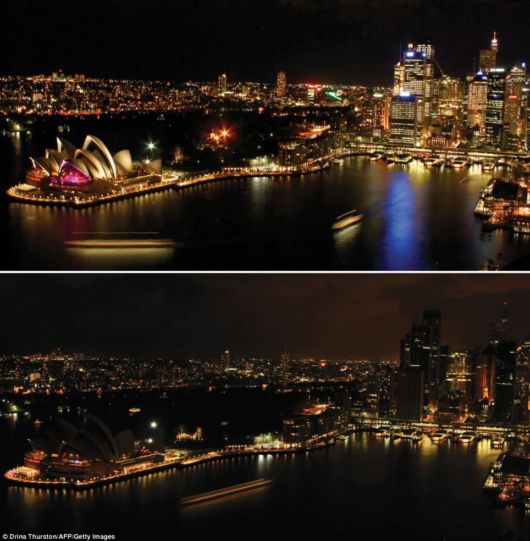 Black out: The lights around Sydney's Harbour and the iconic Opera House are recognised across the world. The top image shows how the area would normally look at night and below, in darkness to celebrate 'Earth Hour'.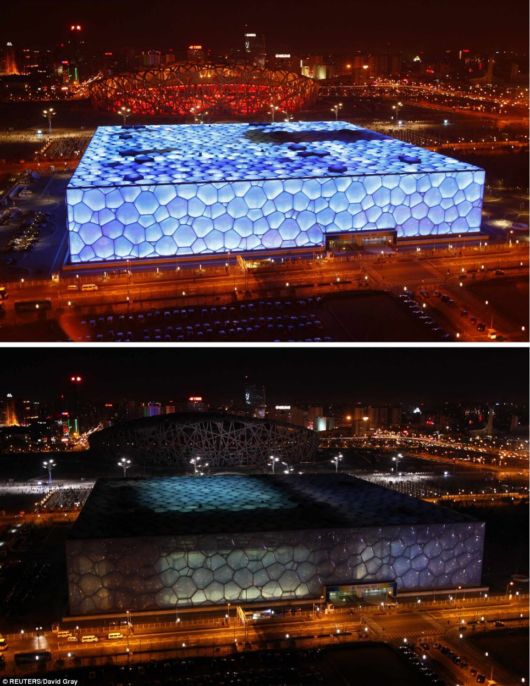 China also took part and this picture shows the 'Birds Nest' National Stadium and the National Aquatics Centre. This year, 85 Chinese cities pledged to turn their lights off – more than double from last year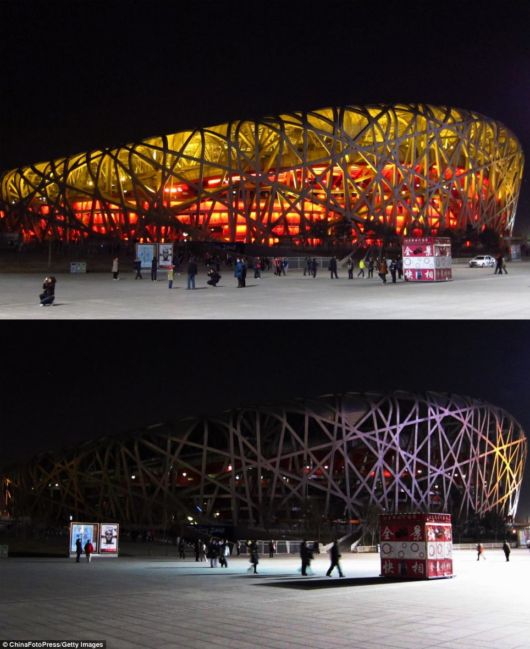 This image shows the 'Birds Nest' stadium in Beijing, China during the power switch off which will see iconic landmarks switch their lights off in a bid to try and create a more sustainable world
This picture shows the Welcome Statue fountain in Jakarta, Indonesia before and during the switch off.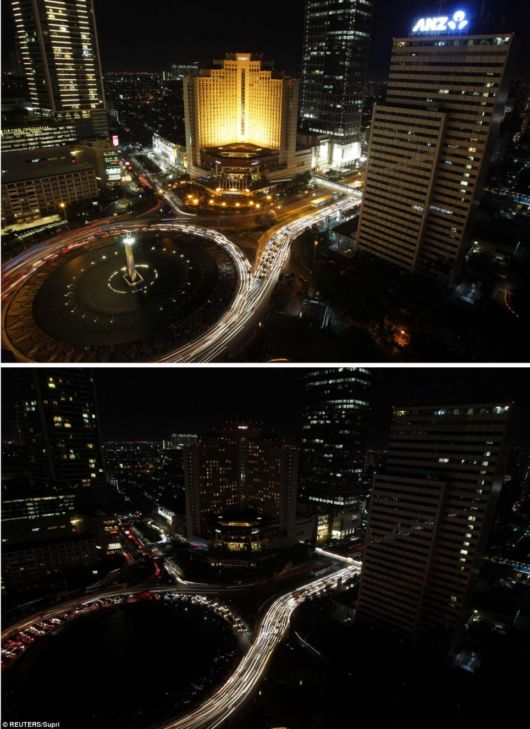 This picture shows the Welcome Statue fountain in Jakarta, Indonesia before and during the switch off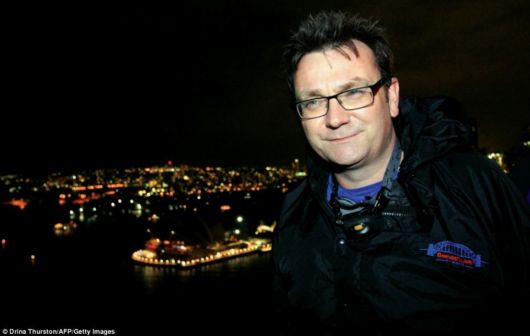 Earth Hour co-founder and executive director Andy Ridley poses on the Sydney Harbour Bridge as the lights around the harbour and iconic Opera House are turned off