These unique photographs capture the examples of conspicuous and sheer joy, which makes them really heartwarming. Enjoy!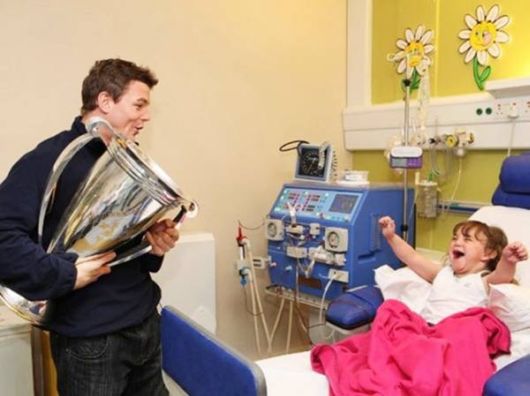 1. Irish rugby star Brian O?Driscoll visita a young girl in the hospital with the Heineken Cup.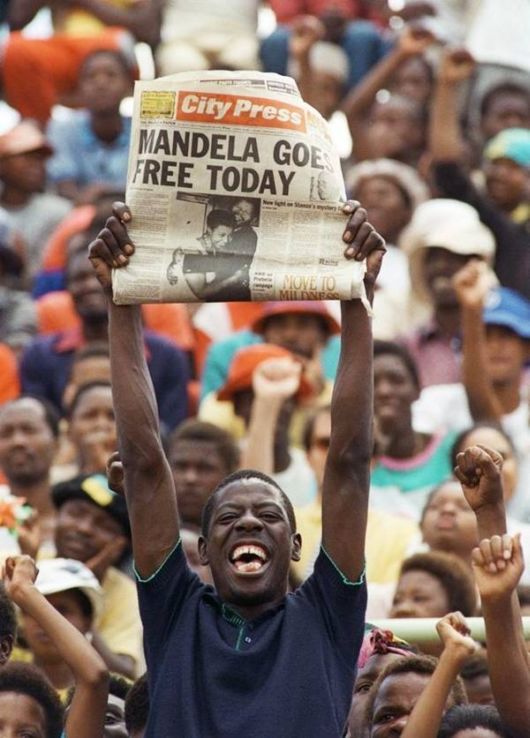 2. A boy waits for Nelson Mandela to return home for the first time in 26 years.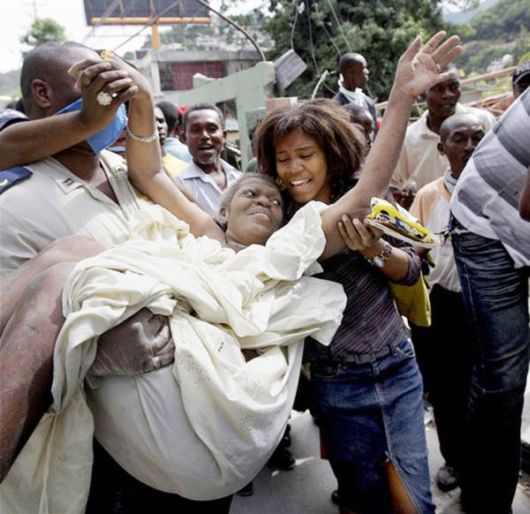 3. Gladys Louis Jeune is pulled from the rubble of her home in Port-au-Prince, Haiti in 2010.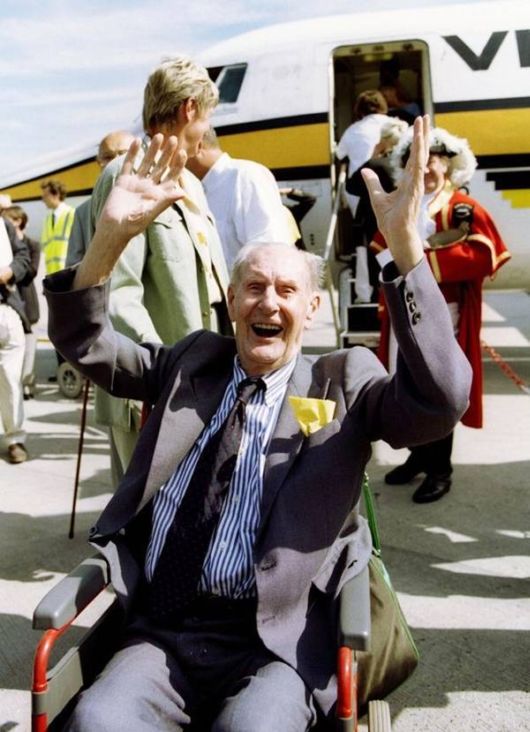 4.
A 101-year-old man raises his arms after touching down at the London City Airport. Born before the invention of the airplane, he had never flown before.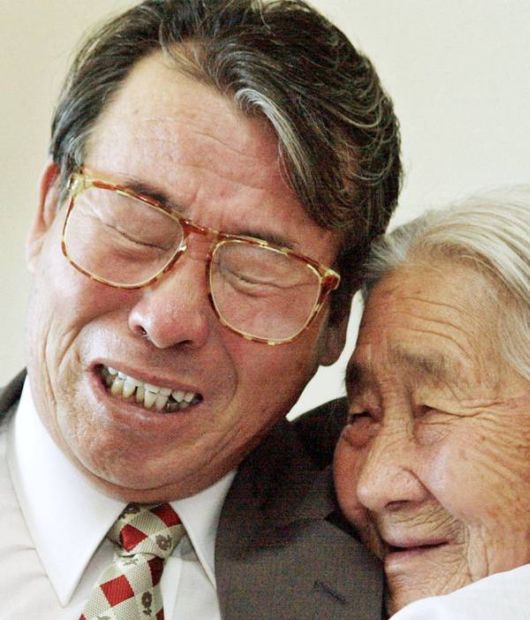 5.
Visiting North Korean So Gi Sok cries as he hugs his South Korean mother Kim kum-yae after being reunited.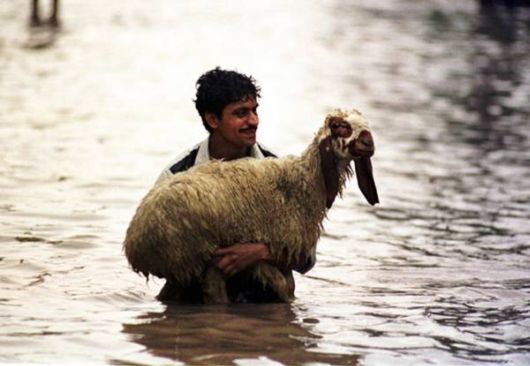 6. A Pak man carries his sheep down a flooded road after a heavy downpour.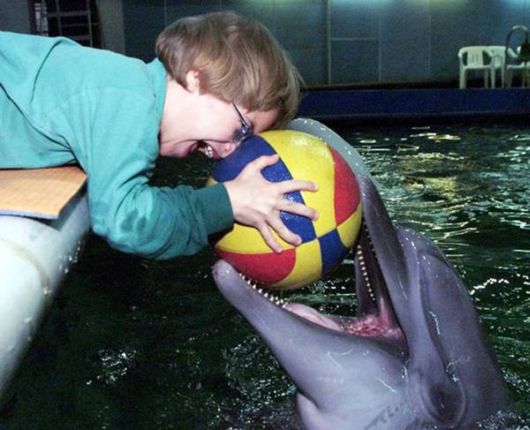 7.
A 5-year-old boy plays with a dolphin at a special centre for people with disabilities in Moscow. The boy spends 30-minute long sessions with the dolphin to help his cerebral paralysis.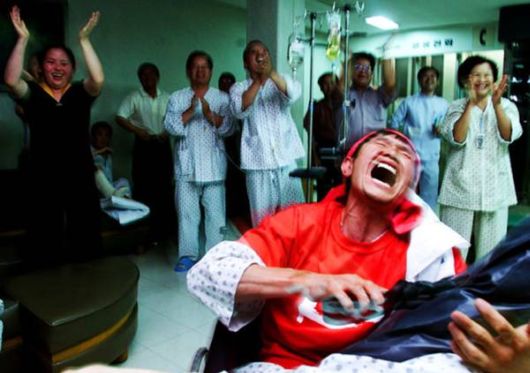 8.
Patients and staff in a Seoul hospital celebrate South Korea advancing to the quarter-finals in the World Cup.
9. Released Palestinian prisoner Shereen Khalifa runs towards her mother.
10.
Maxi the elephant gives his daughter, Chandra, a playful shove. This was the first time the two had met since baby Chandra was born.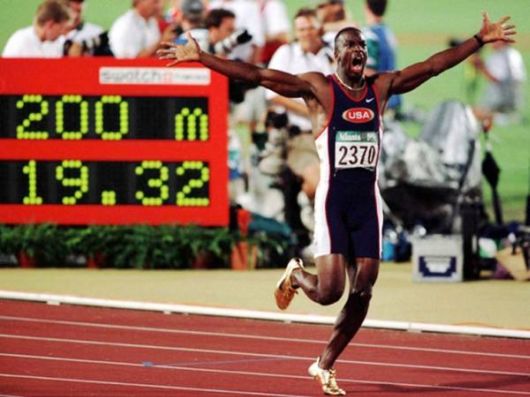 11.
Michael Johnson breaks the world record for the 200 meter run at the Atlanta Olympics in 1996. He won Gold, obviously.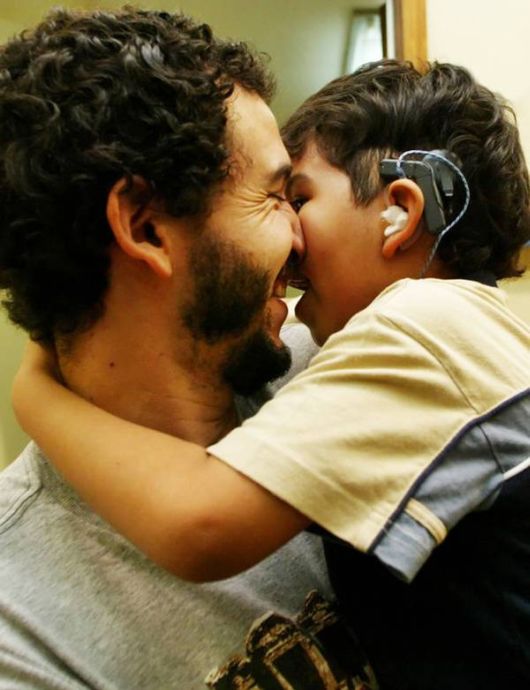 12. A 6-year-old is held by his father as he hears for the first time.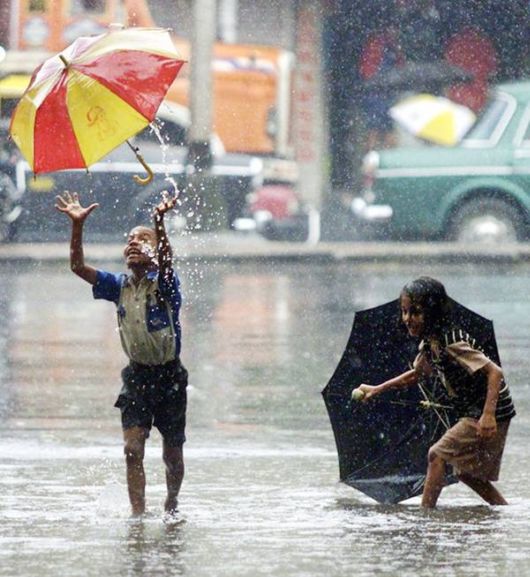 13. Indian children play with umbrellas in a rainstorm that helped relieve a recent drought.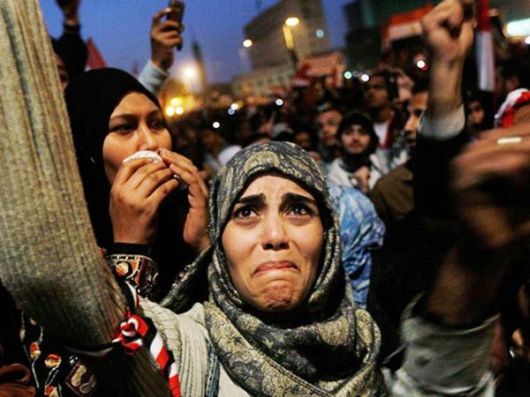 14. An Egyptian woman celebrates Hosni Mubarak's departure in 2011.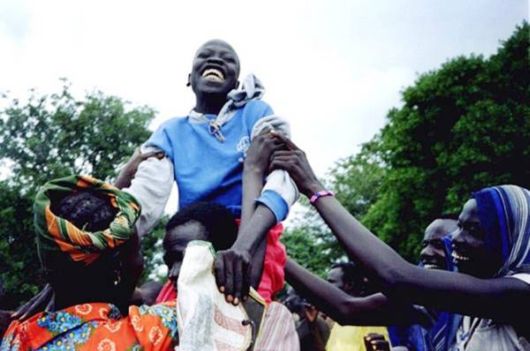 15.
A jubilant 12-year-old boy rejoices after seeing his family for the first time in three years in southern Sudan.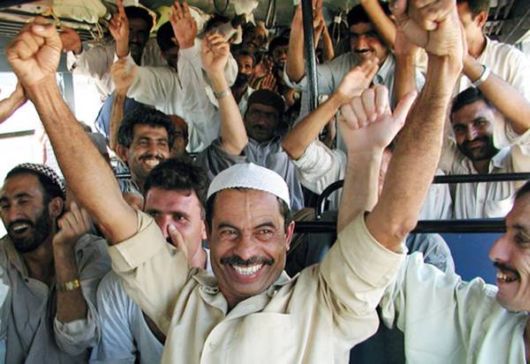 16.
Pak fishermen rejoice after their release from an Indian jail. The man were arrested for illegally fishing in Indian waters in the Arabian Sea.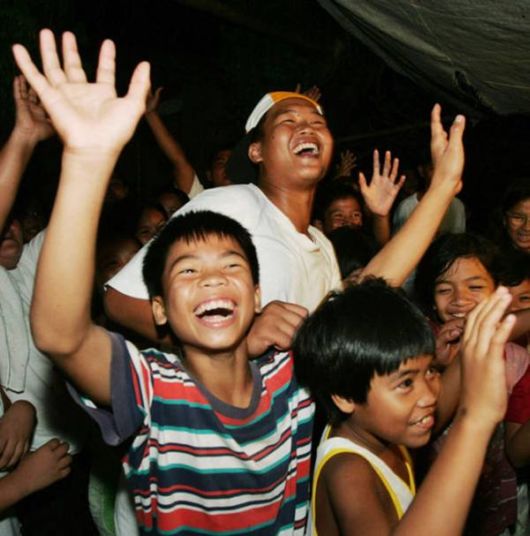 17.
Jubilant relatives and friends celebrate the release of their comrade, a Filipino hostage released just hours before the 72-hour deadline expired.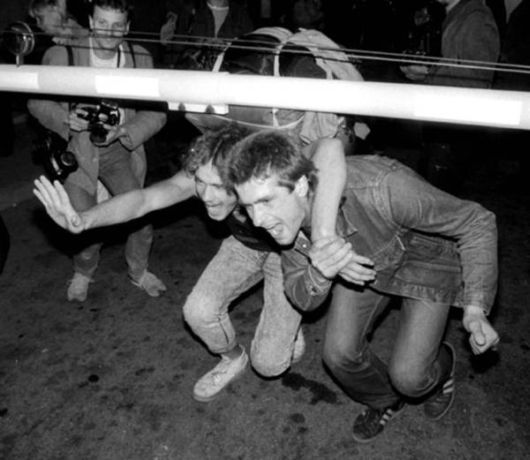 18.
East Germans pass across the border between Hungary and Austria. In 1989 thousands of East Germans were able to flee to the West after the iron curtain was destroyed.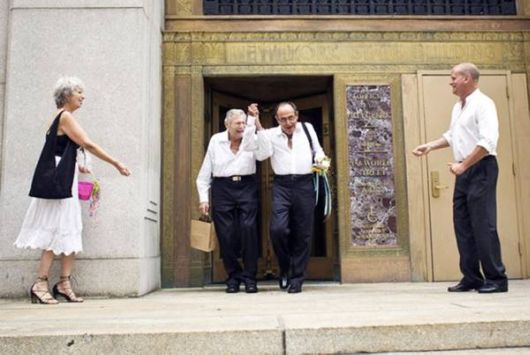 19.
Myron Levine and Philip Zinderman celebrate after being married outside the Manhattan City Clerk's office. They have been together for 51 years.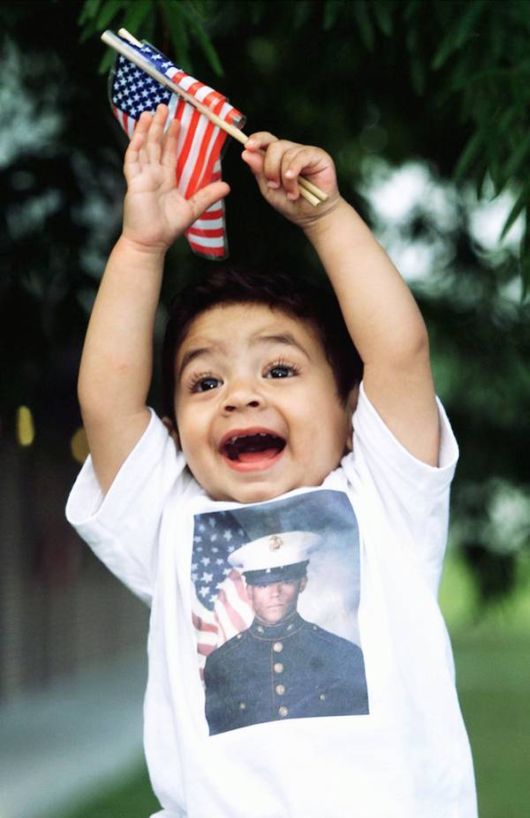 20.
7-month-old AnFernce Negron waits to be reunited with his father at Camp Lejeune, North Carolina in 2003.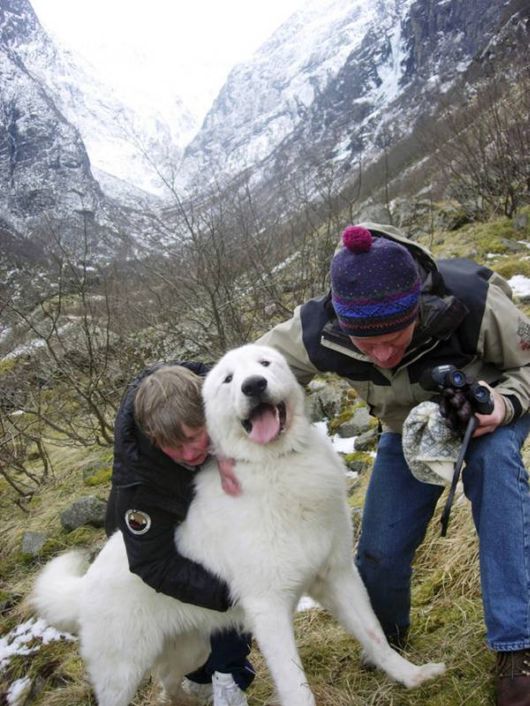 21.
An 18-month-old Pyrenees dog named Leon is hugged after being saved after being stuck on a mountain ledge.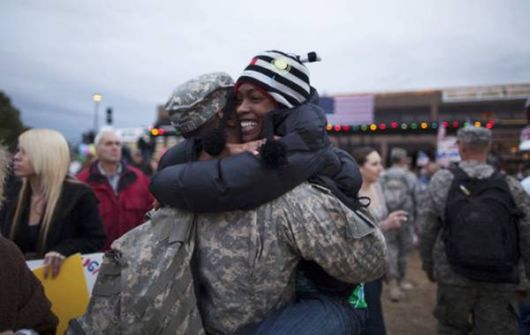 22. A soldier hugs a family member during a homecoming ceremony.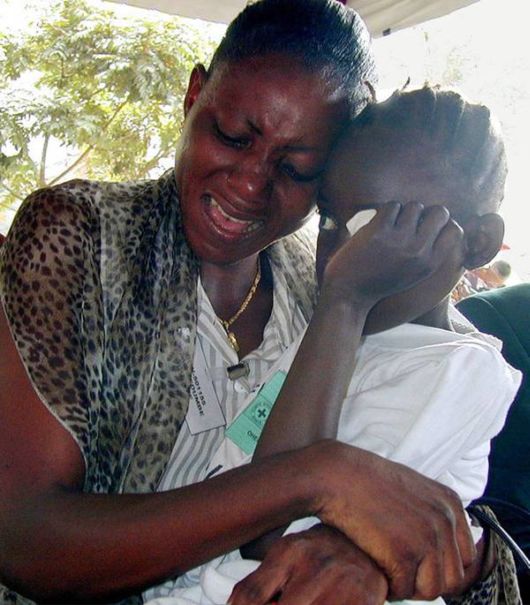 23.
Odette Edumke is reunited with her eight-year-old daughter in Congo. The Red Cross reunited 25 children from a rebel city with their families who were displced years ago by war in Central Africa's Democratic Republic of Congo.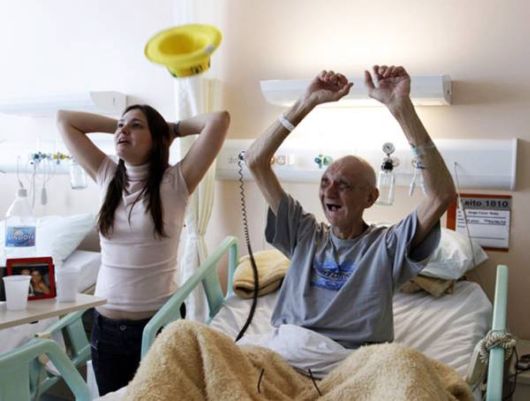 24.
A Brazilian patient and his daughter Carolina react during a World Cup soccer match against Portugal at the Cancer Institute Hospital in Sao Paulo.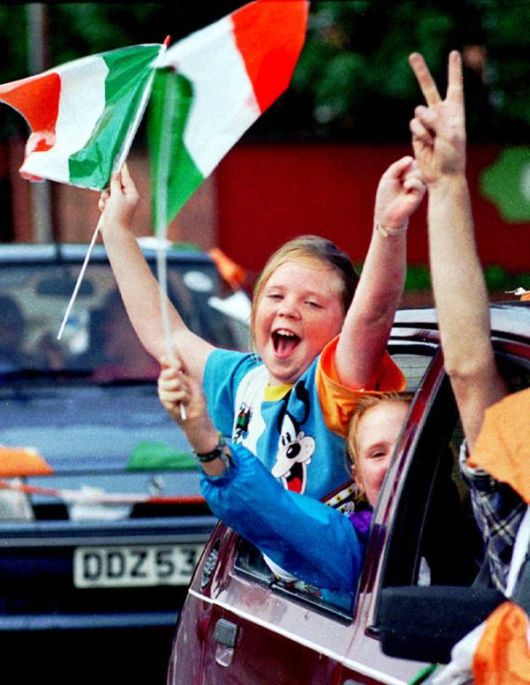 25.
An Irish child celebrates the Northern Ireland/Republic Of Ireland ceasefire in West Belfast.
26.
Amy van Dyken celebrates after becoming the first American woman to win four gold medals in one Olympics.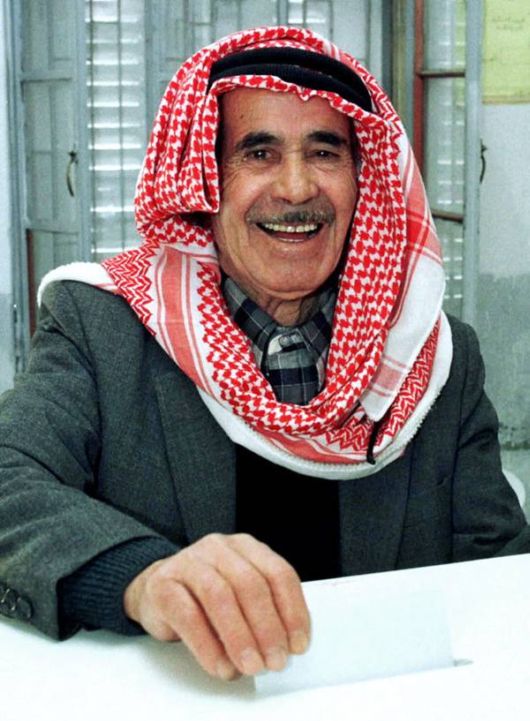 27.
A Palestinian man is all smiles as he casts his vote for the first time in the first Palestinian general elections.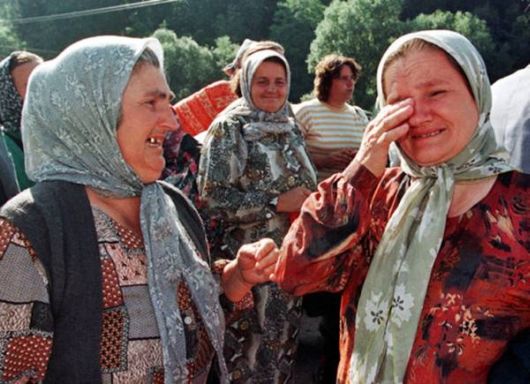 28.
Two Bosnian women refugees from Srebrenica cry as they meet for the first time in four years.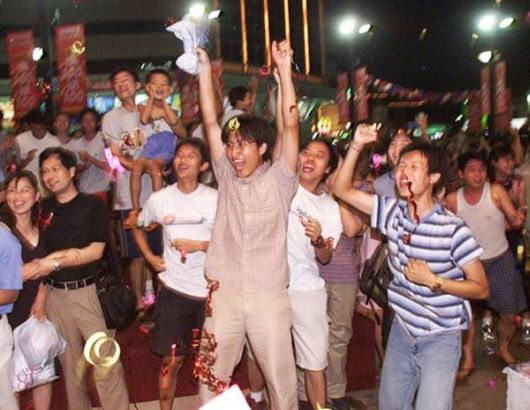 29.
A Beijing crowd celebrates after winning the 2008 Olympic vote in front of a department store. The 2008 Olympics were the first ever to be held in China.
30.
Wang Hui Qio and Guo Hua Li, grandmothers of the newborn baby of Yang Huiqing, celebrate her birth in Ruijin Hospital in Shanghai. Yang and her husband Chen Yiming, both born under the one-child policy, had their first baby as the world population was about to reach the seven billion mark.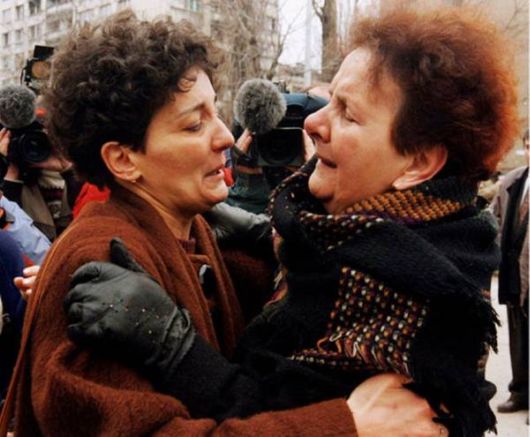 31. Mother and her daughter cry as they reunite under the Dayton peace agreement.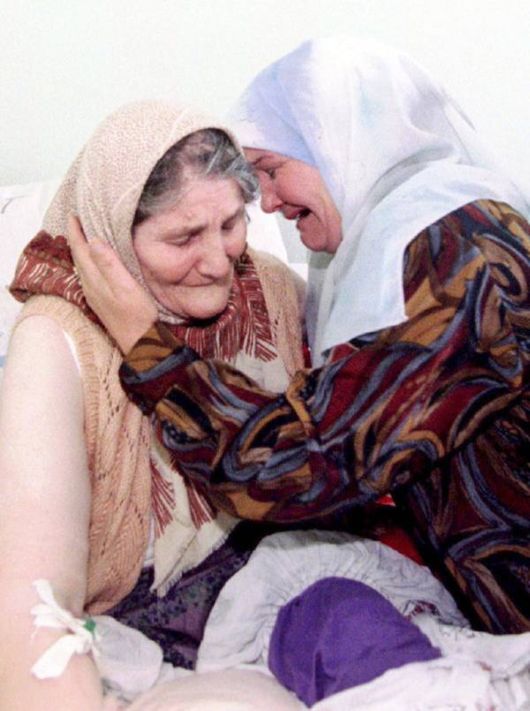 32.
An elderly Bosnian woman is reunited with her daughter who she has not seen for three years.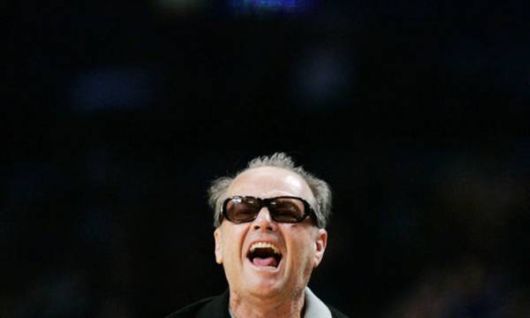 33.
Jack Nicholson celebrates after the Los Angeles Lakers' double-overtime win over the Houston Rockets in 2006.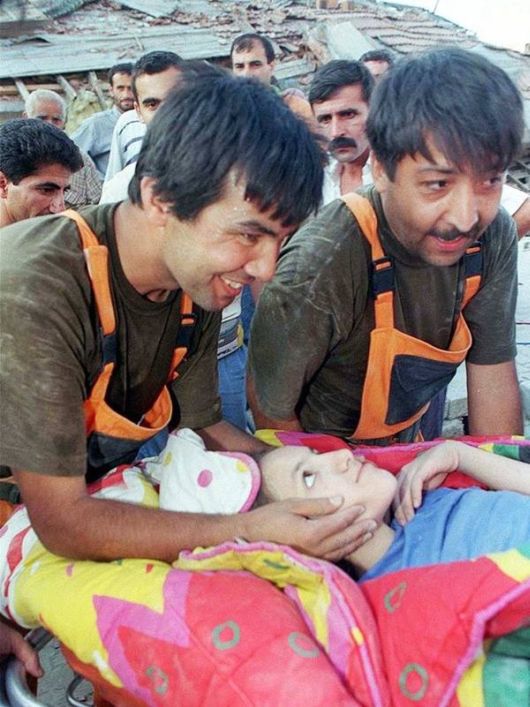 34. Rescuers smile as they carry a young survivor from the rubble of her home in India.
35.
Maria Rodriguez and Mindy Wilson react as the Third Brigade Combat Team First Cavalry Division arrives on the field during a homecoming ceremony at the Fort Hood Army post.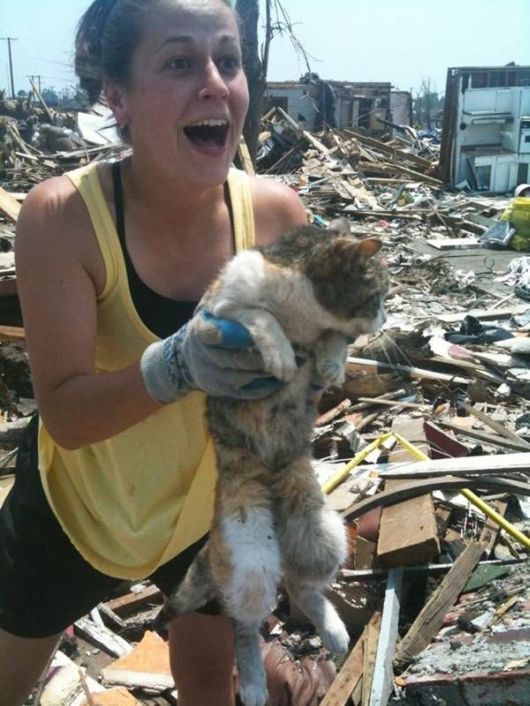 36. A family cat is found alive after being lost in tornado debris for 16 days in Joplin, Missouri.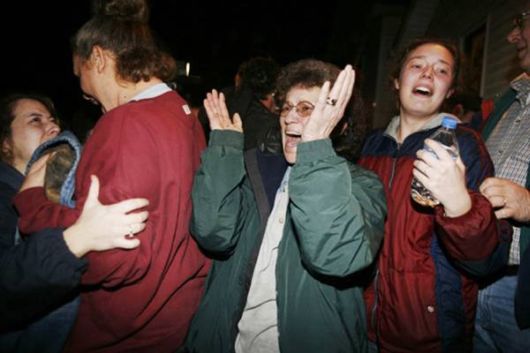 37.
Family members celebrate after hearing that 12 miners were found alive in Sago, West Virginia in 2006.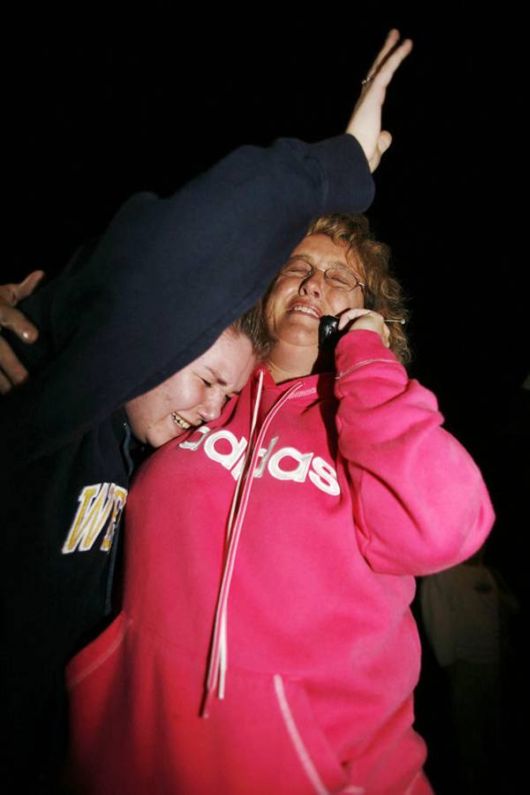 38. Another pictures of family members celebrating the miners.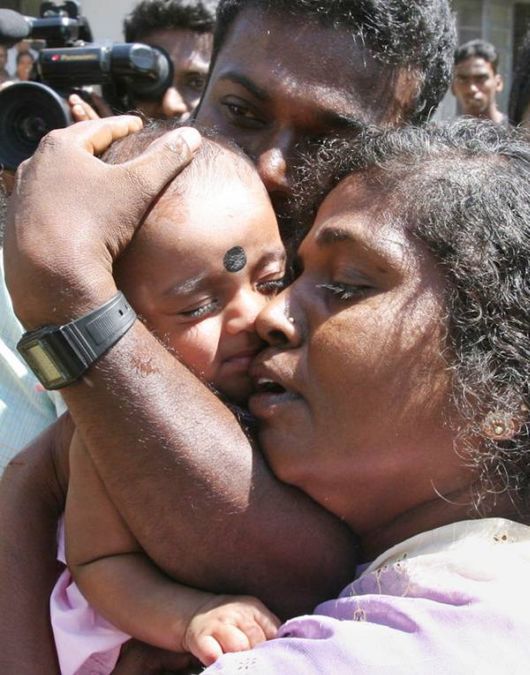 39.
Sri Lanka's "Baby 81" is reunited with his parents two months after he was found alive in tsunami debris.