Since they began in 2007, the Sony Photography Awards have become one of the leading photography competitions in the world. The contest is open to all photographers of all ages, professionals and armatures alike. With a total of over 700,000 entries, it?s quite hard to pick which ones to show you, but I feel that these 14 images are the best of the best.
?Orangutan in the Rain? by Andrew Suryono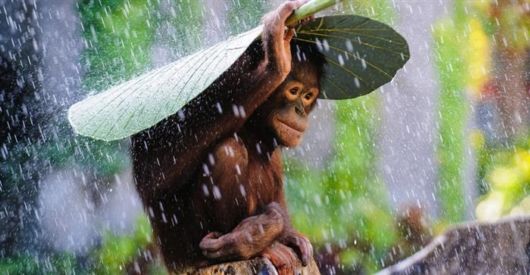 Taken in Bali, Indonesia ? Andrew says that he spotted the Orangutan picked up a banana leaf and used it asan umbrella and knew it?s a moment that cannot be missed.
?Dinner? by Kyle Breckenridge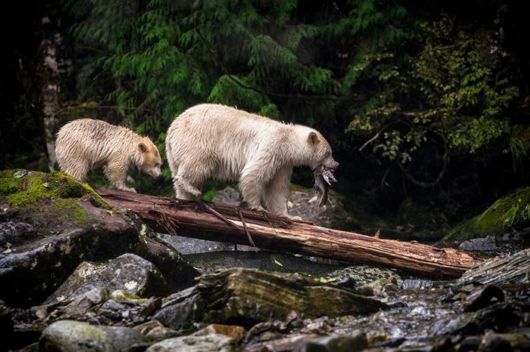 Taken in British Columbia, Canada ? This mother and cub are a pair of very rare species of bear called ?Spirit Bears? or ?Kermode? and are even rarer than pandas.
?Vigorous Touch of the Morning? by Jubair Bin Iqbal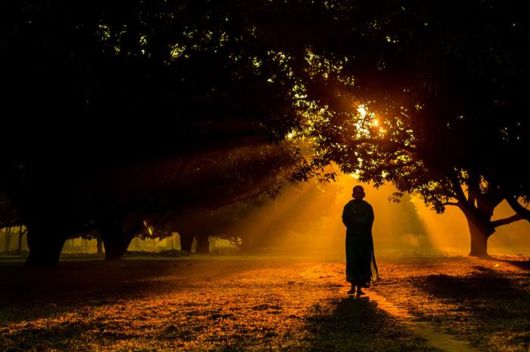 Taken in Dinajpur, Bangladesh – A Hindu monk walking in the early morning through a mango garden.

?The Trace of an Ancient Glacier? by Miquel Art˙s Illana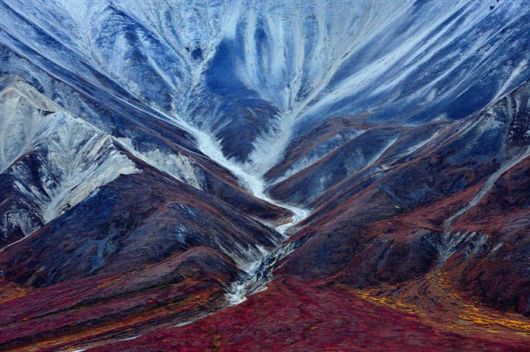 Taken in Denali National Park, U.S.A. ? Denali is a wild land, 6 million acres wide (24281km²), with incredible frozen tundra, glaciers and North-American grasslands. The most prominent point in the park is Mt. McKinley, which is the tallest mountain in North America 20,320ft (6190m).
?Dog Fight? by Cioplea Vlad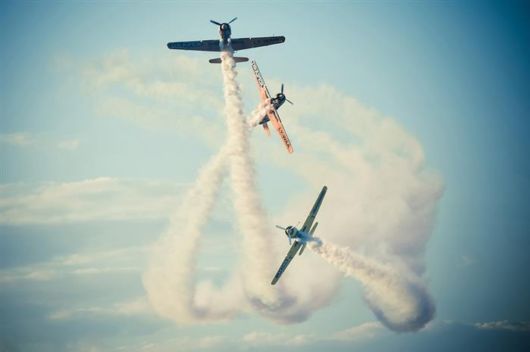 Taken in Bucharest, Romania ? Part of the amazing performance during the Bucharest Air Show, this is the moment where the YAK team breaks formation, making it look as if they are engage in an aerial battle.
?Covered? by Courtney Colantonio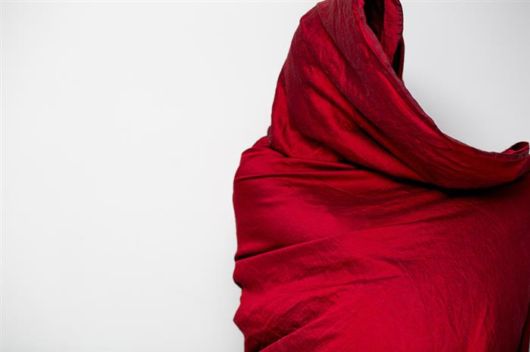 We?re so used to seeing people?s faces that we forget that we can learn so much about them through their moves, posture and behavior?
?Blaak? by Cor Boers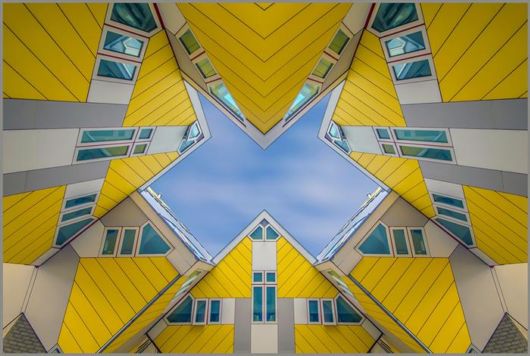 Taken in Rotterdam, Netherlands ? Designed by Piet Blom, these houses are called ?Cube Houses? (Kubuswoningen). The odd shape is meant to provide more space inside, as well as represent a village inside a city.
?Holi? by Ioulia Chvetsova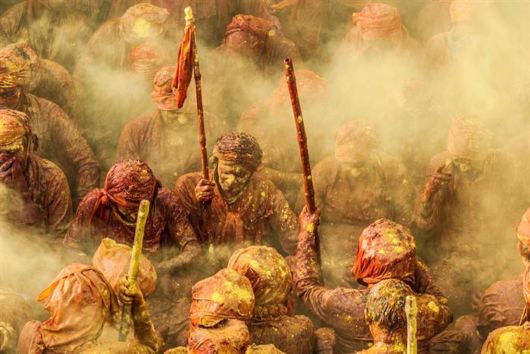 Taken in India ? Hindu worshippers celebrating the start of spring during Lathmar Holi Festival. The festival involves throwing colorful powders at each other.
?In a Crowd of King Penguins? by Lisa Vaz
Taken in South Georgia Island ? Located near Antarctica, this island is the home of the huge King Penguins which reach a height of 3.2ft (1m). A prime example of how powerful life is, even in such harsh areas.
?Step by Step? by Ralf Wendrich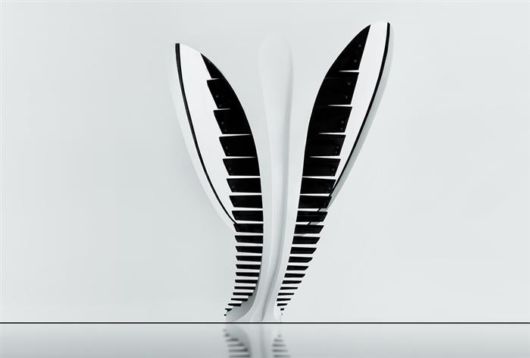 Taken in Berlin, Germany ? A photograph of a staircase that was stripped to its bare minimum.
?Desert Dawn? by Gareth Lowndes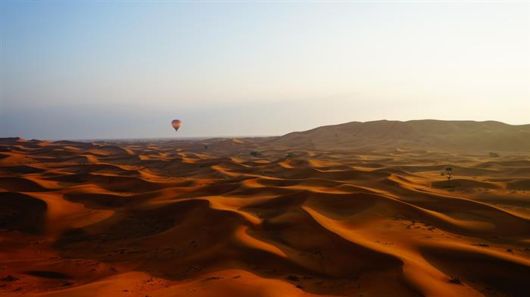 A hot air balloon, landing in a camel farm.
?The Morning Ritual? by Nick Ng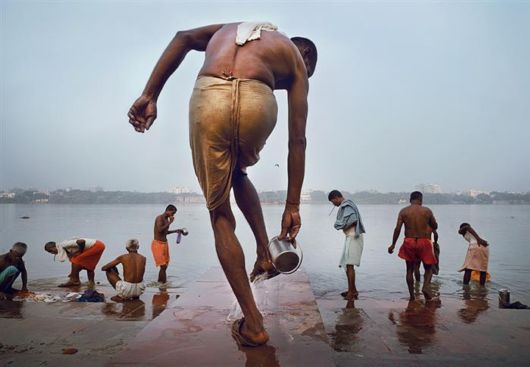 Taken in Kolkata, India ? A man washing his feet before entering the holy Ganges River.
?Timeless Affection? by Arief Siswandhono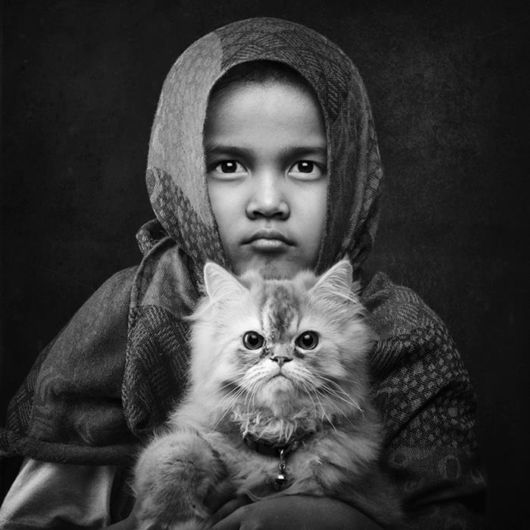 The child in the photograph is the young daughter of the photographer, who tells us that the cat she?s holding used to scare her, but slowly they became the best of friends.
?Morning Hour? by Georg May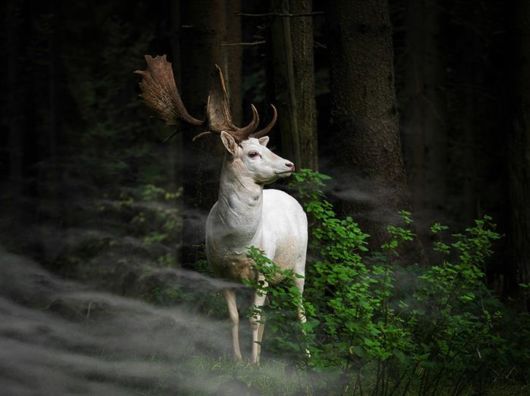 Taken in Eifel National Park, Germany ? Georg saw the albino deer standing still in the morning mist and hard a hard time photographing it, as he was mesmerized by the sight.
To learn more about the awards, go to the competition's
official page.