New York based photographer Mark Hartman spent March and April of 2014 in India working on personal projects, including these images from his series ?Bole Sol Nihang" Sikhism was founded during the 15th century in the Punjab region of the Indian subcontinent, by Guru Nanak and continued to progress through the ten successive Sikh gurus (the eleventh and last guru being the holy scripture Guru Granth Sahib. It is the fifth-largest organized religion in the world, with approximately 30 million adherents. Punjab, India is the only state in the world with a majority Sikh population.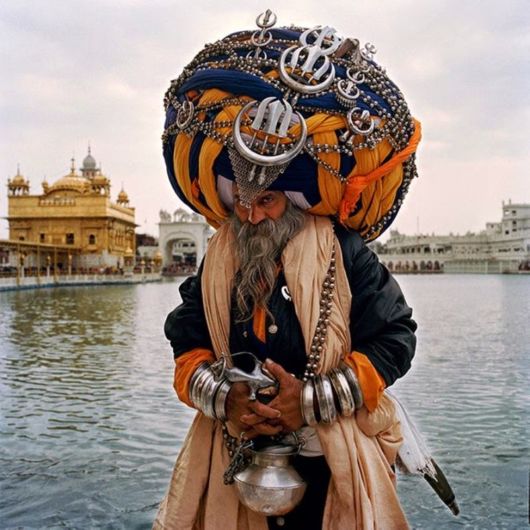 Adherents of Sikhism are known as Sikhs (students or disciples). According to Devinder Singh Chahal, "The word 'Sikhi' (commonly known as Gurmat) gave rise to the modern anglicized word 'Sikhism' for the modern world."Gurmat means literally 'wisdom of the Guru' in contrast to Manmat, which means self-willed impulses
The Nihang are an armed Sikh order. They are also referred to as Akali (lit. "the eternal"). Nihang are believed to have originated either from Sahibzada Fateh Singh and the atire he wore or from the "Akal Sena"(lit. The Army of the Eternal) started by Guru Hargobind. Early Sikh military history was dominated by the Nihang, known for their victories in which where they were heavily outnumbered. Traditionally known for their bravery and ruthlessness in the battlefield, the Nihang once formed the guerilla squads of the armed forces of Ranjit Sukkarchak.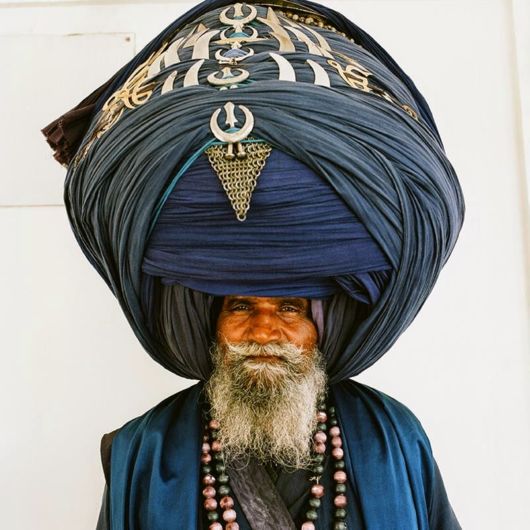 According to Hartman, their way of life has not changed for more than 300 years, living a ?nomadic, spiritual life? that is ?unattached to the world.? Thanks to what he calls his ?magic powers,? Hartman was granted access to this unique group of Sikhs while he was traveling in Amirtsar and Anandpursahib, in Northern India, Punjab.
?I have not seen anyone set up on-location portraits of the Nihang Sikhs,? Hartman writes about the work. ?My curiosity and interest in their philosophy fueled my desire to learn more about them, and inspired me to create the work. My favorite photos of them were made well-over 100 years ago. I felt a necessity to make images of them in modern times. I have always loved the portrait work of August Sander and Edward Curtis. Their work is about the subject; nothing else. I choose to photograph these people in a similar, very straightforward manner, working within my vision. I isolated the subject, set up the scene and composition while interacting with the subject, and finally photographed the subject.?