It will hardly come as a surprise to any of you that the United States is full of impressive natural marvels, as the fame of places like the Grand Canyon, Yellowstone National Park, Yosemite National Park, and many other famous sights spans internationally. Still, the very abundance of stunning natural wonders in the US let's quite a few noteworthy places slip between the cracks, which is a real pity, as some of these places are by no means inferior to the more famous natural sights. In this article, we'll show you 11 of such hidden gems of nature, some of which are sure to intrigue and fascinate you.
1. Thor's Well
Location: Cape Perpetua, Oregon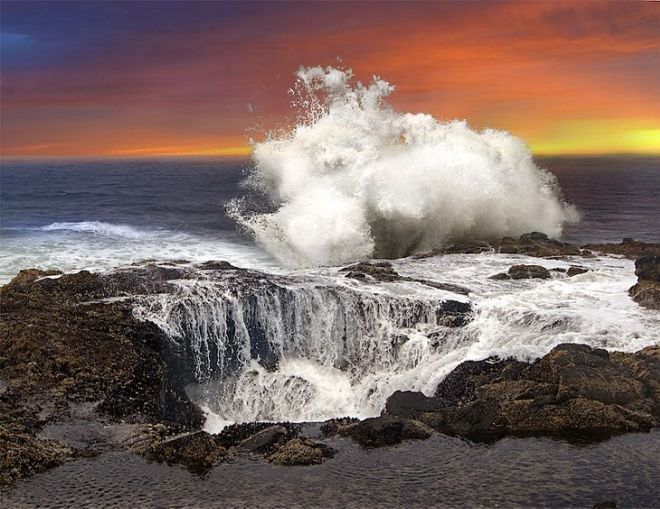 This enormous, seemingly bottomless sinkhole is one of the most spectacular and simultaneously dangerous sights you could encounter in Oregon. Thor's Well, as the pit is known, swallows enormous quantities of seawater when the tide starts to rise, attracting all the objects that surround it with great force and speed. Despite being quite a risky endeavor, Thor's Well is a magnificent and unique phenomenon that attracts countless photographers and visitors on a daily basis.
2. Pictured Rocks National Lakeshore
Location: Michigan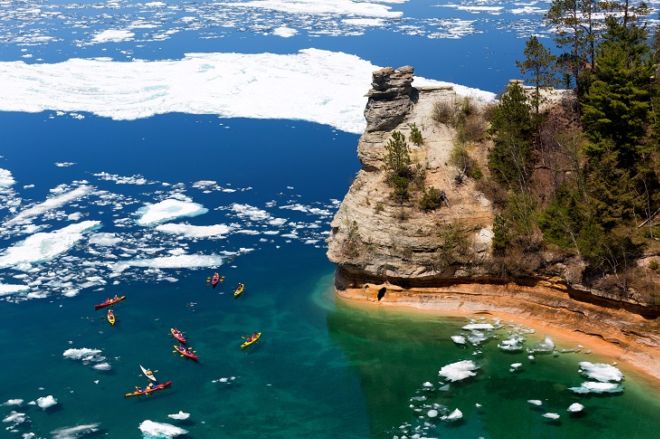 Apart from offering breathtaking views on the shores of Lake Superior, Pictured Rocks is an excellent destination for tourists year-round. The protected lakeshore stretches for 15 miles, and you will be able to admire some of the most beautiful rock formations you've ever seen, no matter if you're on a boat in the summer or on a snowmobile. Tourists can also go fishing, rock climbing, and bird watching in the area. Some of the most famous locations are Miners Castle (seen in the picture above), Chapel Rock, and Indian Head.
3. Jean Lafitte National Historical Park and Preserve
Location: Jefferson Parish, Louisiana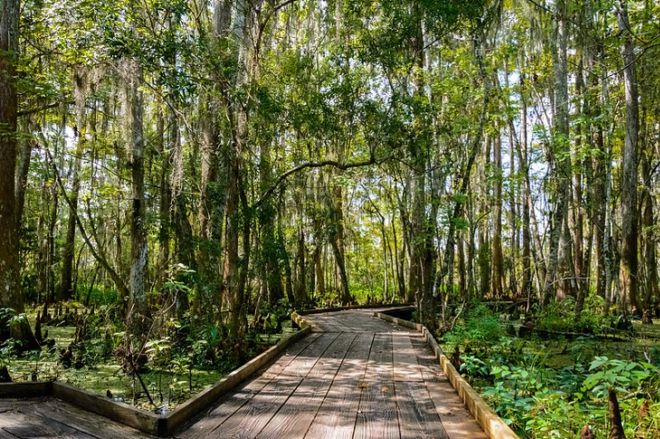 If you think that this looks just like an ordinary forest, take a closer look at the glistening puddles of water visible here and there, and you will realize that this national park is a mangrove swamp. The water surface of the park is densely covered by a green carpet of greenery, creating an illusion of an ordinary forest.
The park offers a look at uniquely southern plants and wildlife, such as alligators, and abundance of Spanish moss, and mangrove trees. The park is located only a 45-minute drive away from New Orleans, and it protects the ?Louisiana Mississippi River Delta.
4. Slide Rock State Park
Location: Sedona, Arizona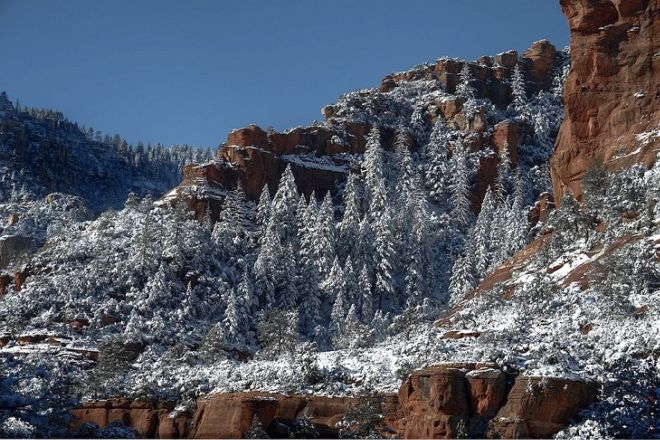 The area around Sedona, Arizona, is world-famous for its characteristic red rock formations, but if you're looking for a change in setting while visiting one of the Arizona desert locations, try looking at them in the winter. One excellent place near Sedona you can visit year-round is the Slide Rock State Park, which is located in the Coconino National Forest.
Apart from having a natural water slide created from eroded red rock and being a beautiful swimming location in the summer, the snow-covered trees sprinkled with white snow contrasting the red rocks offer a one-of-a-kind view.
5. Pelindaba Lavender Farm
Location: San Juan County, Washington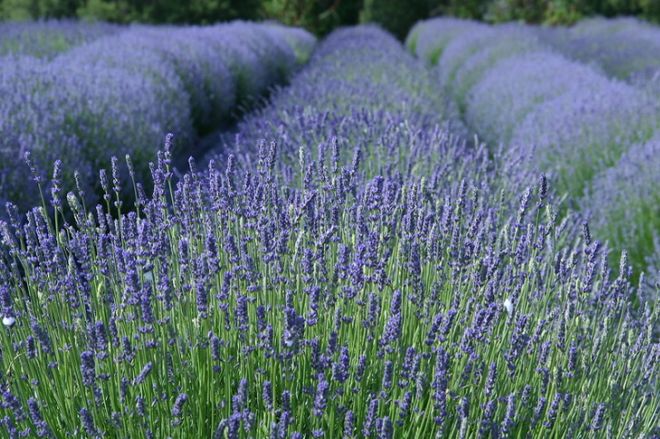 All of the items on this list are based in nature, but not all were created by it. These lush lavender fields located on the San Juan Islands off the coast of the state of Washington, for example, are a man-made creation, but it's absolutely breathtaking nevertheless.
The lovely aroma, the beautiful soft purple and green hues, and the neat rows of flowers are so aesthetically pleasing and photogenic! You will instantly feel as though you've been teleported into one of the exquisite flower fields of France or Japan.