6. Pueblo of Taos
Location: Taos, New Mexico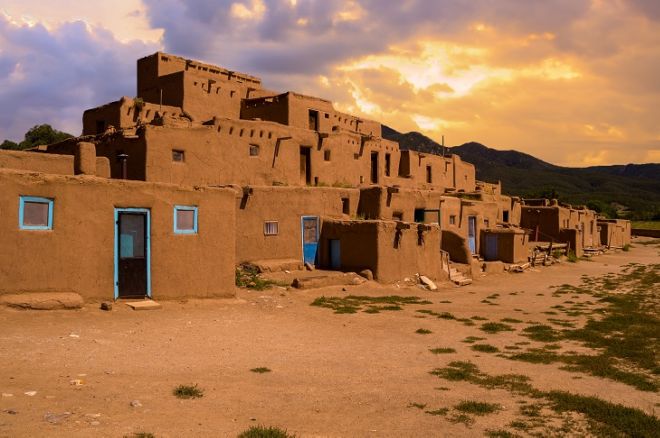 The Taos pueblo is one of the oldest Native American settlements in the United States and a UNESCO World Heritage site. Excavations suggest that the settlement has existed over 1,000 years, but was suddenly abandoned for unknown reasons in the 13th century.
The pueblo is situated within a Native American reservation, where an estimated 4,500 thousand people currently reside, and the buildings are made completely of natural materials, such as straw, water, and mudbrick. The multistory building seen in the image above, in particular, has walls that are several feet thick and is believed to have served as a fortification structure.
7. Taggart Lake
Location: Grand Teton National Park, Wyoming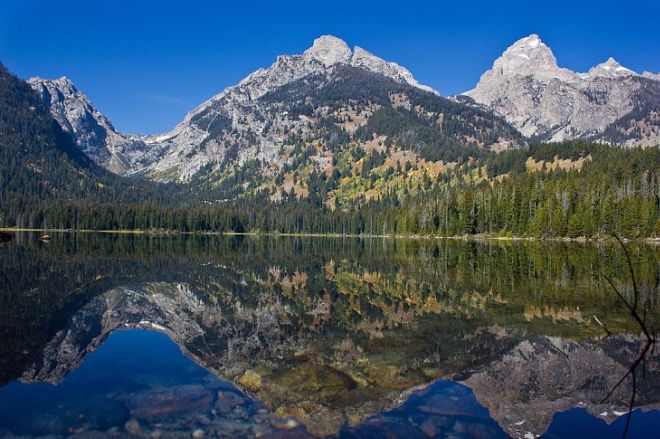 One of the more remote walking trails in Wyoming takes you to the marvelous Taggart Lake, the crystal clear waters of which multiply the surrounding beauty of the forests and the Teton Range of the Rocky Mountains. The stunning views, the silence and serenity of nature, as well as the wildlife you'll be able to observe on this trail are everything an avid hiker could ever ask for, and more.
8. Abiqua Falls
Location: Marion County, Oregon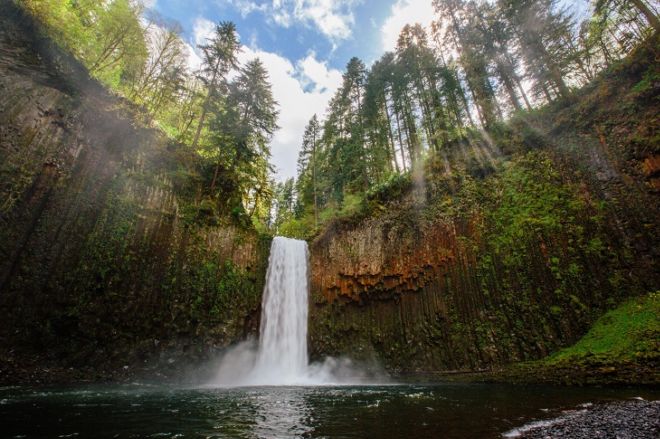 Another remote hiking destination is the Abiqua Falls – a gorgeous waterfall climbing down a steep basalt rock cliff in the midst of a dense forest. Located not far from Scotts Mills, Oregon, the road to the waterfall is a difficult one, as you'll have to descend down the rocks to the pool of the waterfall, but it's definitely worth the extra trouble because nothing beats a swim in a picturesque location like this.
9. Fly Geyser
Location: Gerlach, Nevada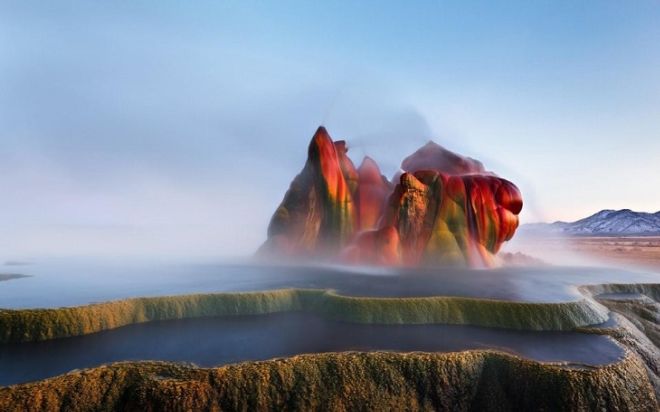 Before being bought out by Burning Man Project organization in 2016, the geysers were located on the Fly Ranch and, unlike many naturally-occurring geysers, these are a product of human activity. The beginnings of the Fly Geyser date back to 1916 when the owners of the ranch decided to drill a well on their property. Unexpectedly, the workers stumbled upon an extremely hot underground geothermal spring, and the digging of the well was halted and the well was sealed.
Evidently, the seal eventually broke, and the thermal water rich in minerals started leaving calcium deposits that grew into large, bizarrely shaped bulbous rocks, which eventually became the home of thermophilic algae that give the geysers a bright green and red coloring. Visitors are allowed to view the geyser between April and October.
10. Rialto Beach
Location: Olympic National Park, Washington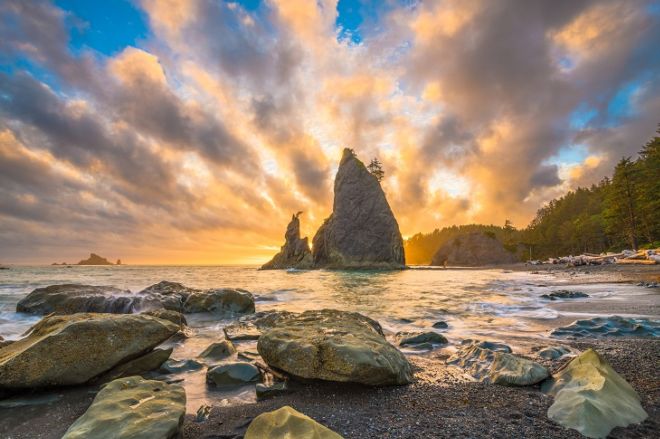 This unique beach offers some of the best views of the Pacific Coast you will ever be able to catch. Located on the edge of the Olympic National Park, the beach features incredible, huge eroded rock formations just off the coastline, as well as ancient tree logs and large stones scattered throughout the beach. The small pools of water that can be found all across the beach and are also 'occupied' by the most unique inhabitants – vibrant orange and purple starfish.