16 locations that may be right here on earth, but are amazing to behold and seem to have sprung out of legend, not a physical place that can actually be visited. And yet they are, and are highly recommended!
Rice terraces, Bali, Indonesia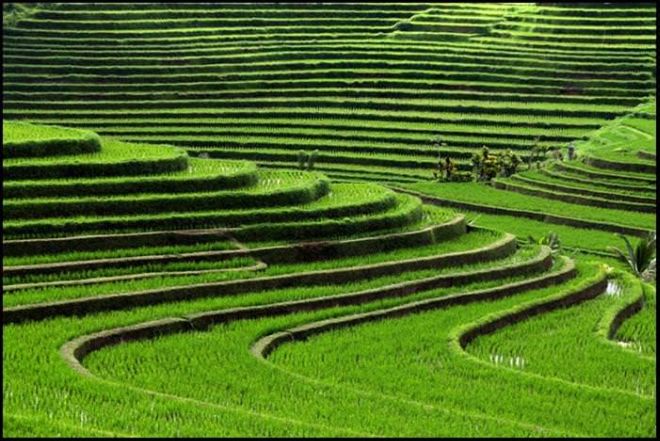 Tegalalang Rice Terrace is one of the famous tourist objects in Bali situated in Tegalalang Village north of Ubud Bali featured by the amazing rice terrace set the cliff.
Cappadocia, Anatolia, Turkey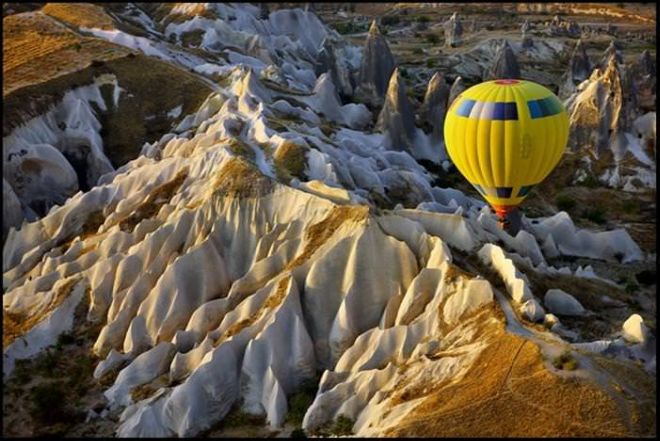 Cappadocia lies in eastern Anatolia, in the center of what is now Turkey. The relief consists of a high plateau over 1000 m in altitude that is pierced by volcanic peaks, with Mount Erciyes (ancient Argaeus) near Kayseri (ancient Caesarea) being the tallest at 3916 m.
"Door to Hell," Derweze, Turkmenistan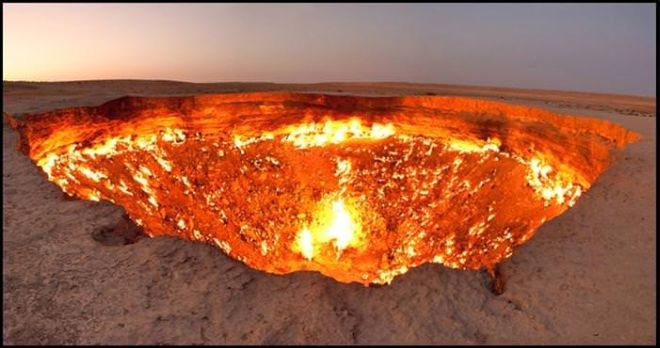 The Derweze area is rich in natural gas. While drilling in 1971, Soviet geologists tapped into a cavern filled with natural gas. The ground beneath the drilling rig collapsed, leaving a large hole with a diameter of 70 metres (230 ft) at 40°15?10?N 58°26?22?E. To avoid poisonous gas discharge, it was decided the best solution was to burn it off. Geologists had hoped the fire would use all the fuel in a matter of days, but the gas is still burning today. Locals have dubbed the cavern "The Door to Hell".
Giant's Causeway, Antrim, Northern Ireland, U.K.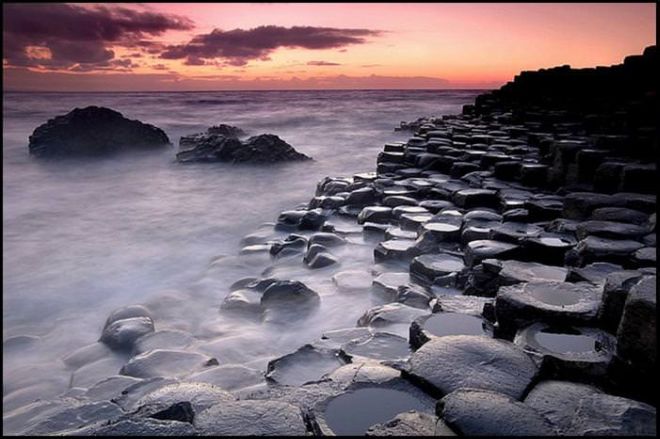 The Giant's Causeway is an area of about 40,000 interlocking basalt columns, the result of an ancient volcanic eruption. It was declared a World Heritage Site by UNESCO in 1986, and a National Nature Reserve in 1987 by the Department of the Environment for Northern Ireland.
The Wave, Arizona, U.S.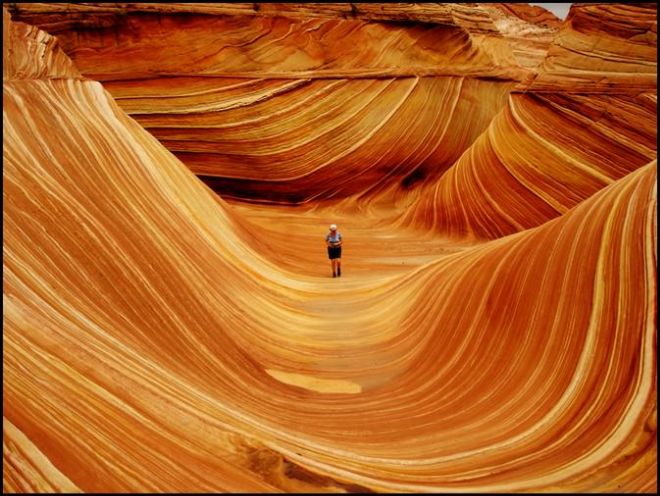 The Wave is a sandstone rock formation that can be found in the United States, near the Arizona-Utah border, on the slopes of the Coyote Buttes, in the Paria Canyon-Vermilion Cliffs Wilderness, on the Colorado Plateau.
Travertines in Pamukkale, Turkey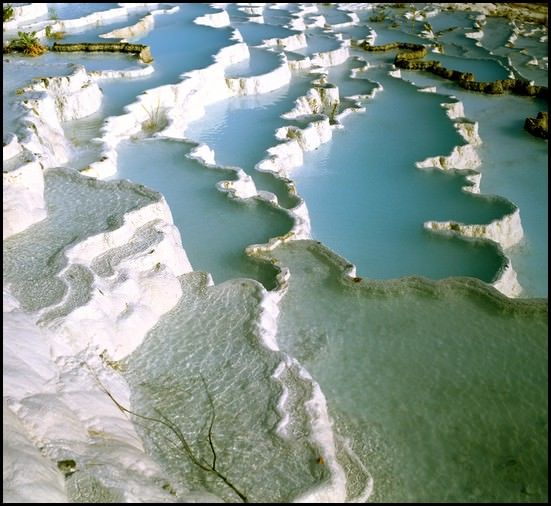 Pamukkale, meaning "cotton castle" in Turkish, is a natural site in Denizli Province in southwestern Turkey. The city contains hot springs and travertines, terraces of carbonate minerals left by the flowing water.
Grand Prismatic Spring, Yellowstone National Park, U.S.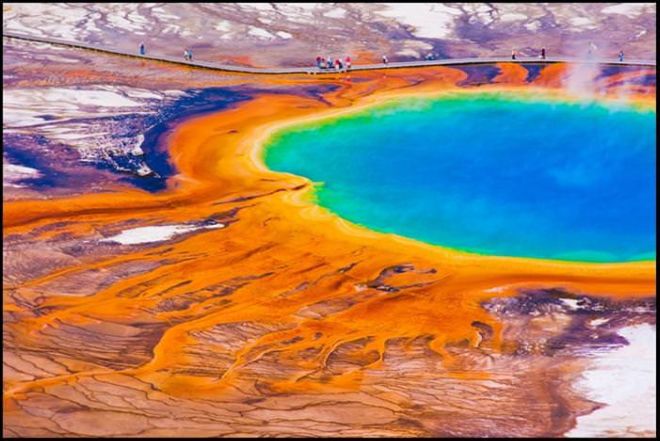 The Grand Prismatic Spring in Yellowstone National Park is the largest hot spring in the United States, and the third largest in the world, after Frying Pan Lake in New Zealand and Boiling Lake in Dominica.
Red beach, Panjin, China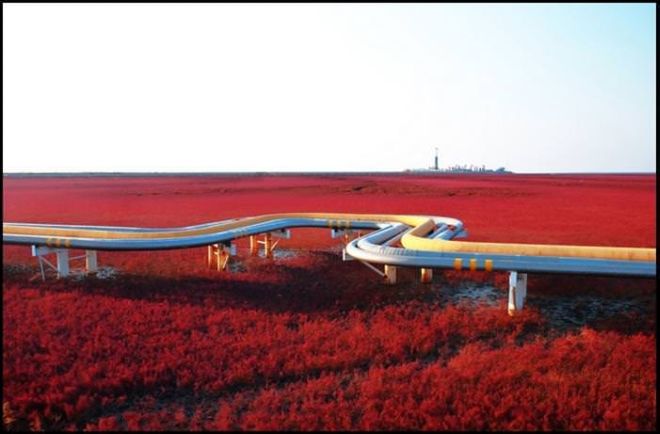 The Red Beach is located in the Liaohe River Delta, about 30 kilometer southwest of Panjin City in China. The beach gets its name from its appearance, which is caused by a type of sea weed that flourishes in the saline-alkali soil. The weed that start growing during April or May remains green during the summer.