Salar de Uyuni, Bolivia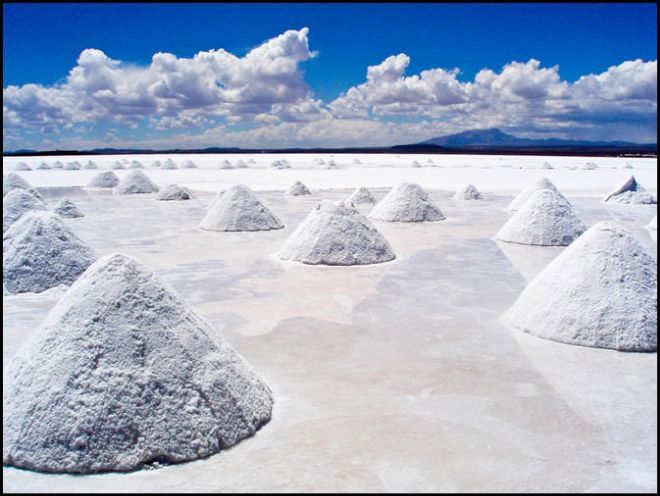 Salar de Uyuni is the world's largest salt flat at 10,582 square kilometers. It is located in the Potosí and Oruro departments in southwest Bolivia, near the crest of the Andes and is at an elevation of 3,656 meters above mean sea level.
Dragon's blood trees, Socotra, Yemen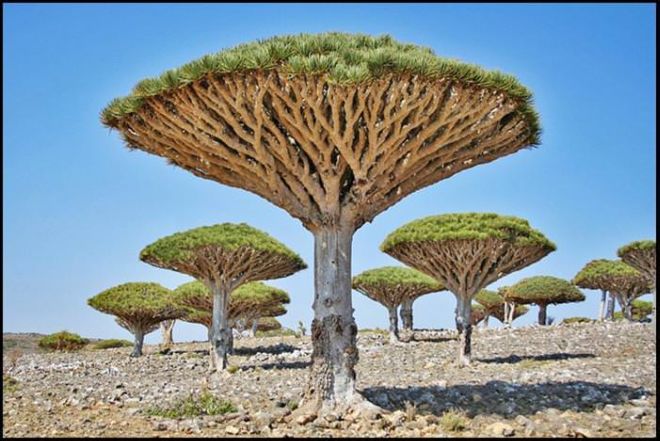 Dracaena cinnabari, the Socotra Dragon Tree or Dragon Blood Tree, is a Dragon Tree native to the Socotra archipelago in the Indian Ocean. It is so called due to the red sap that the trees produce.
Sossusvlei, Namibia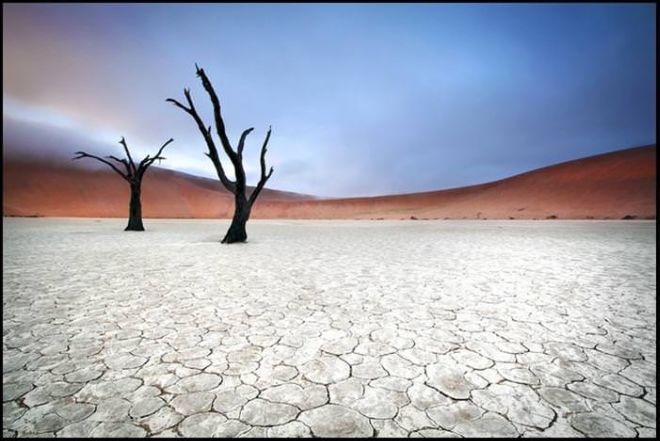 Sossusvlei is a salt and clay pan surrounded by high red dunes, in the southern part of the Namib Desert, in the Namib-Naukluft National Park of Namibia.
Hitachi Seaside Park, Hitachinaka, Japan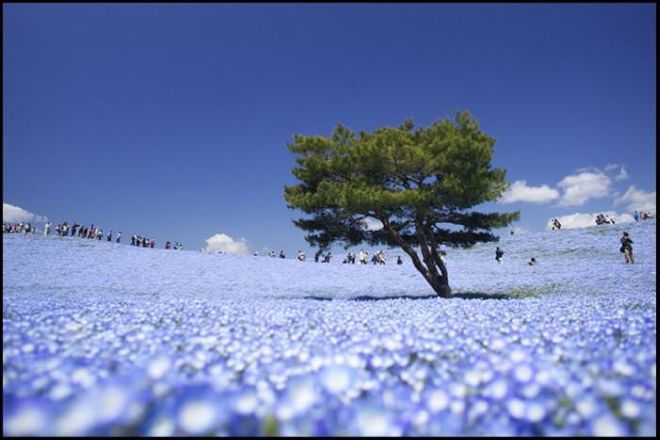 Covering an area of 190 hectares, the park features blooming flowers around the year. The park has become known for its baby blue-eyes flowers, with the blooming of 4.5 million of the translucent-petaled blue flowers in the spring drawing tourists.
Giant Buddha, Leshan, China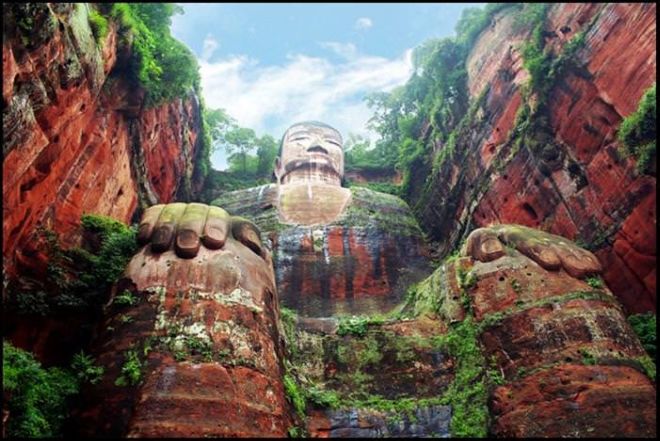 The Leshan Giant Buddha was built during the Tang Dynasty (618–907AD). It is carved out of a cliff face that lies at the confluence of the Minjiang, Dadu and Qingyi rivers in the southern part of Sichuan province in China, near the city of Leshan. The stone sculpture faces Mount Emei, with the rivers flowing below his feet. It is the largest stone Buddha in the world and it is by far the tallest pre-modern statue in the world.
Tunnel of Love, Klevan, Ukraine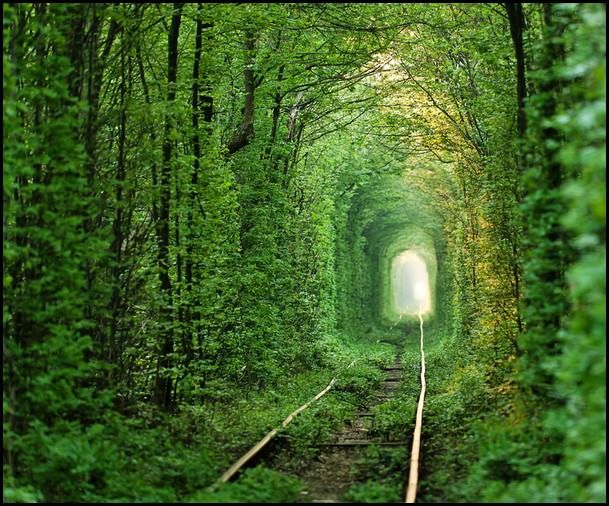 The tunnel was made over many years as the passing train molded the trees' lines. The train turned a luscious piece of woodland into a unique passageway as it traveled back and forth 3 times a day over several years. In addition to serving as a train route, the tunnel is used by lovers to make a wish – it is said that if they are sincere in their love, their wishes will come true.
Antelope Canyon, Arizona, U.S.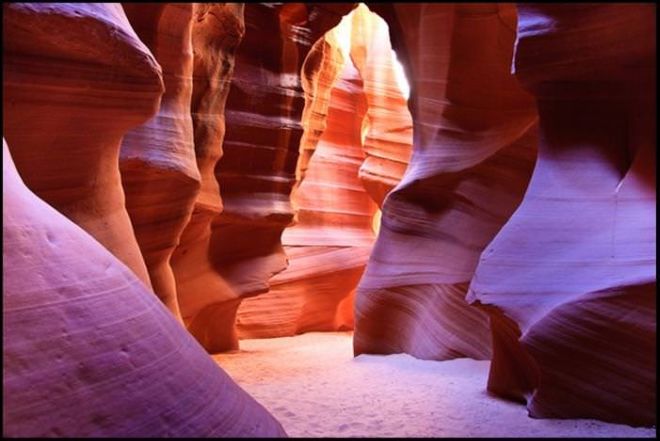 Antelope Canyon is the most-visited and most-photographed slot canyon in the American Southwest. It is found on Navajo land near Page, Arizona.
Odle Mountains, Italy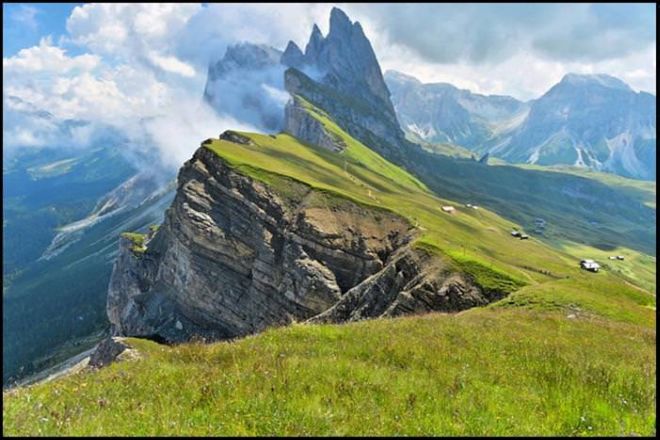 a mountain range in north-eastern Italy. It is a part of Southern Limestone Alps and extends from the River Adige in the west to the Piave Valley (Pieve di Cadore) in the east.