3. Watkins Glen State Park, New York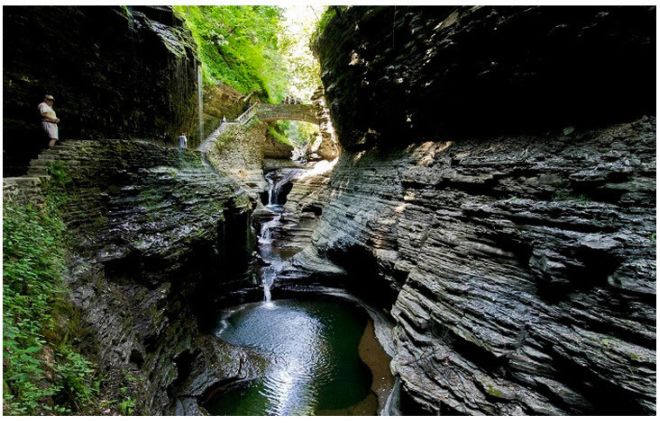 An enchanted place, filled with dozens of shaded areas, covered by creepers and vines, with the constant babble of water flow and the roars of waterfalls. This beauty-filled forest spreads across nearly 1,000 acres, and is an ideal spot for camping and hiking.
4. Horseshoe Bend, Arizona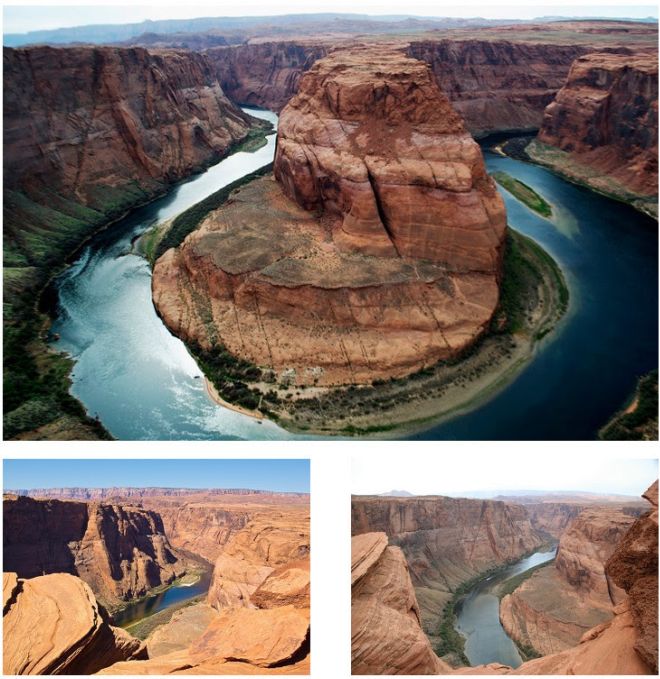 Named for obvious reasons, Horseshoe Bend is also the most photographed place in Glenn Canyon National Park. Both the bend, as well as the surrounding area offer a contrasting combination of ancient desert land and the powerful Colorado River.