7. Yosemite Valley, California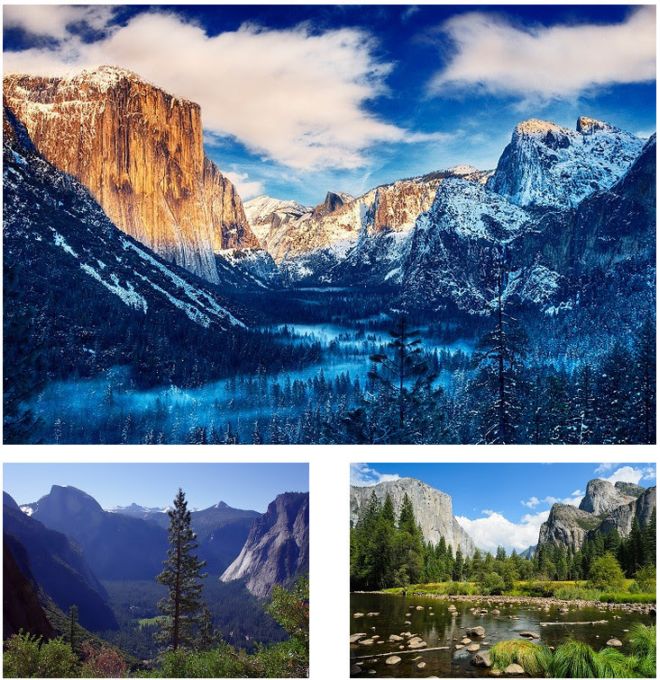 Yosemite Park deserves a lot of attention, but the valley is the prettiest part of the park. An ancient glacial valley, it was formed by ground erosion caused by melting glaciers. These 8 miles (13km) of granite walls and pine woods, riddled with paths that seem to call to hikers to travel them, and experience the water falls and pools that are abundant.
8. Badlands National Park, South Dakota
One cannot ignore the unique topography of this place, which explains why it has over a million visitors every year. The rocky hills and mountains, with their red and orange stripes used to be the hunting grounds for Native Americans, and now it's a very popular destination for fossil hunters.