13. Devils Tower, Wyoming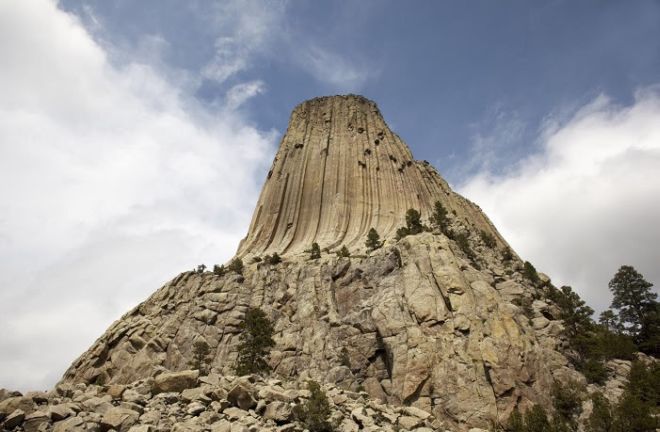 This mighty tower with its ominous name was carved by nature. It may seem familiar to you since it was featured in Steven Spielberg's "Close Encounters of the Third Kind". The tower is the result of volcanic activity from 200 million years ago, and rises to 5,114ft. (1,559m) above sea level. Devil's Tower is a focal point for many folklore and legends by local Native American tribes.
14. Smoky Mountains, Between N. Carolina and Tennessee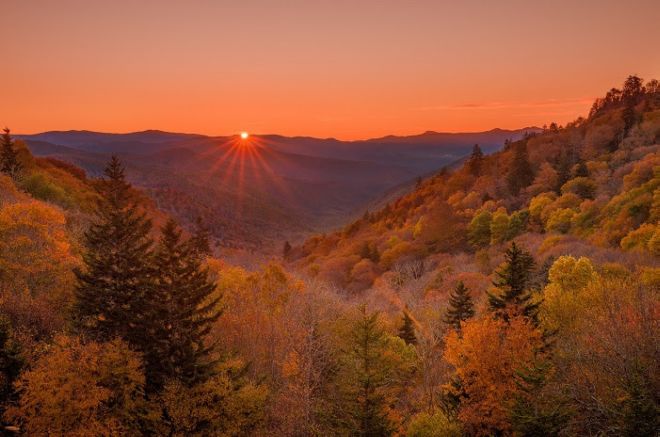 This mountain range is so mesmerizing that the national park named after it is the most visited tourist location in the United States. The area is packed full of forests, hills, rivers, lakes and rich wildlife, all of which is spectacularly colorful and vibrant. The rolling mists, the green paths sneaking through the valley – everything here is an ode to the glory of nature.