15. Bryce Canyon, Utah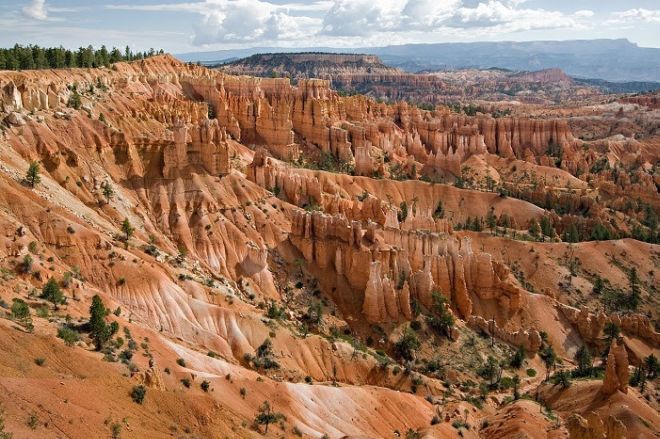 Believe it or not, this is still Earth, even though the landscape in Bryce Canyon looks nothing you've ever seen. This unforgetable view comes from thousands of elongated redrocks with a unique shape called Hoodoo. It may look a desert, but at winter time the weather is very cold and snowy. This is one of the most breathtaking places in the United States, and the world.
16. N? Pali Coast State Park, Hawaii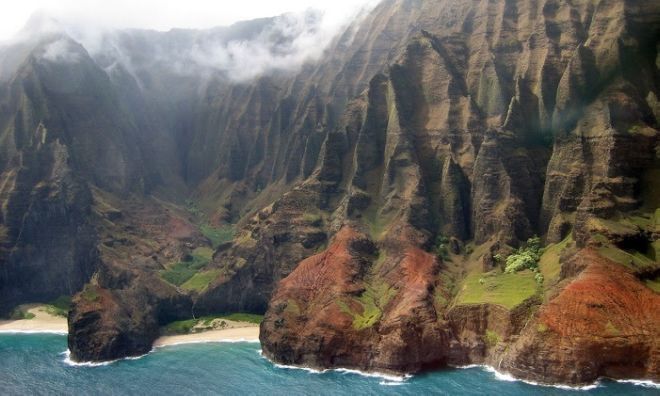 The green, towering cliffs with their red rocky feet dipping into the Pacific Ocean can be one of the most astounding views a person can see in his lifetime. The island's lush forests paint every nook and cranny green, giving it a tropical atmosphere. The combination of the blue and turquoise water, with the green and red hills can render people speechless.