Hiller Lake, Australia
Located in Western Australia, scientists are still unable to explain the pink color of the lake, although they have proven that it is not due to the presence of algae. Most likely, the color is due to some geochemical that has yet to be explained, possible Pepto Bismol?
Ball Pyramid, Australia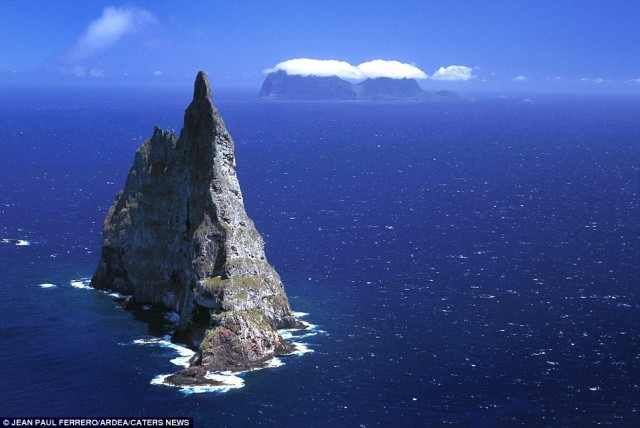 The world's largest sea stack measuring in at 1843 feet (562 meters) and formed through a process of coastal geomorphology that took place many thousands of years ago when the continents were shaped as we know them today.
Elephant Rock, Nevada
In the Valley of Fire State Park, Nevada, this naturally occurring sandstone rock formation looks very much like an elephant.
Crater Lake, Oregon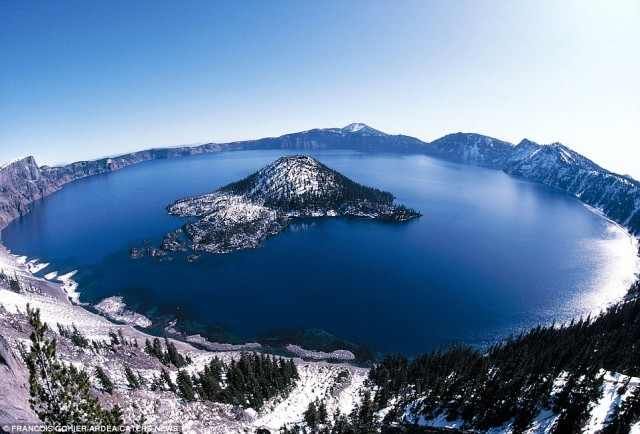 This beautiful, frigid lake was formed only 150 years ago by the collapse of the volcano Mount Mazama.
The Peculiar Pinnacles, Australia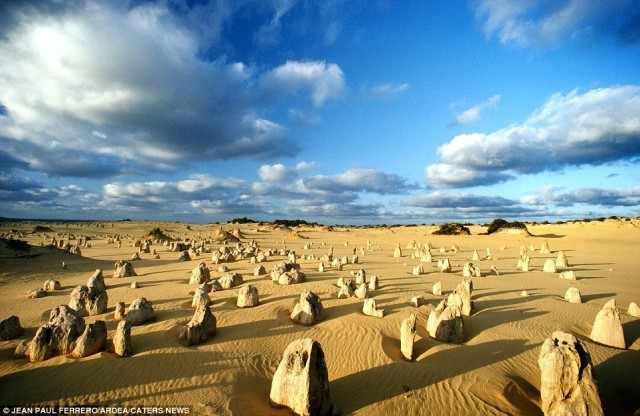 Also located in Western Australia are these amazing natural limestone structures that were formed about 25,000-30,000 years ago when the sea receded leaving deposits of shells.
The Sliding Stones, California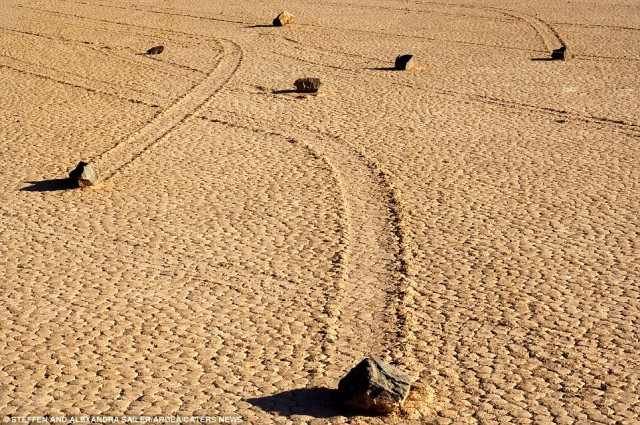 Another of Death Valley's natural wonders, these sliding stone have gained fame as one of the 'inexplicable' mysteries of our time. The assumption is that the rocks were moved across an ancient sea floor and that their tracks remained imprinted.
The Moeraki Boulders, New Zealand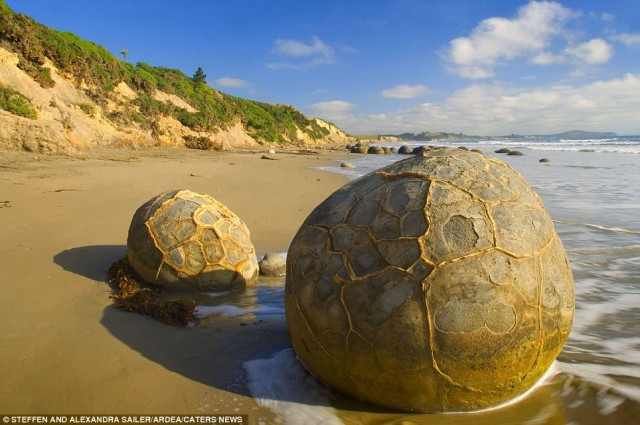 These gigantic boulders began forming on the ocean floor and now have made their way to the coastline where they are beginning to erode.
The Beauty Pool, Wyoming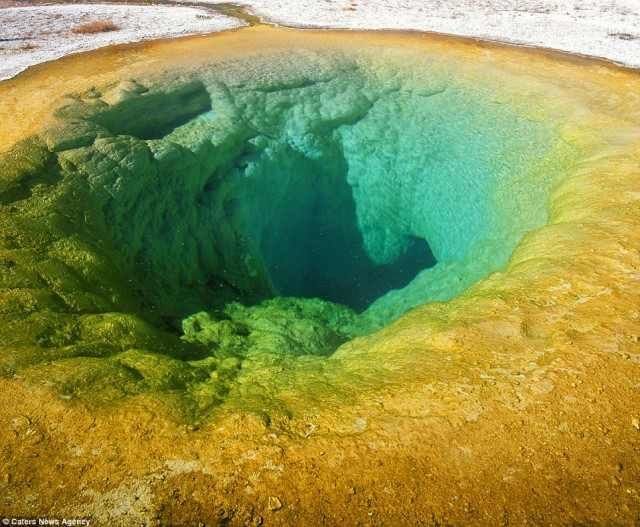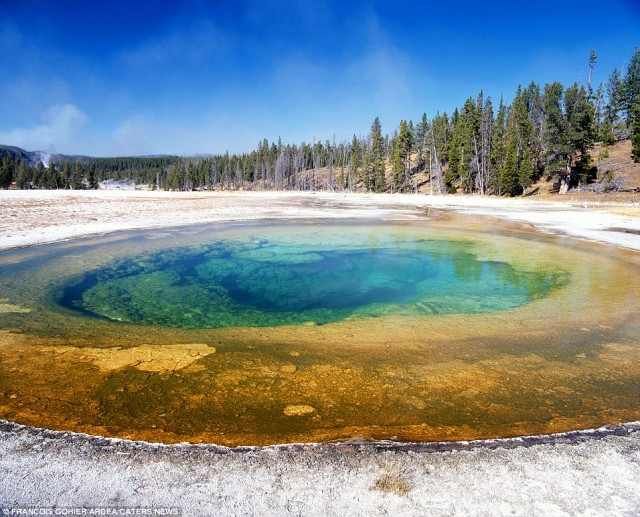 Within Yellowstone National Park, this hot spring contains different kinds of algae and bacteria species which flourish and create this vivid array of colors.