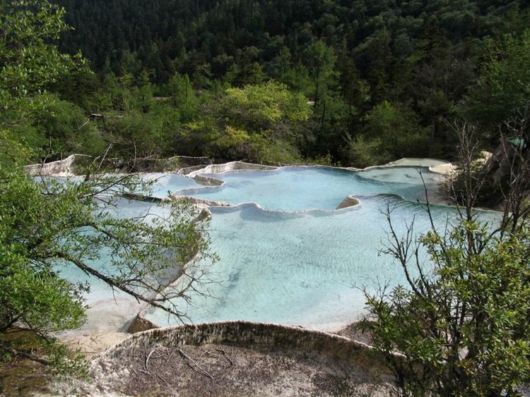 This is one of the most beautiful places on the planet. Nature created this travertine landscape with great ingenuity and artistic taste.
If you look down the valley Huanlun, it seems that the golden dragon dropped its scales here. This area is called "yellow dragon". A scale, if you look closely, it is – an unusual mesh of lakes. Water flowing down the mountainside, picking them calcite, and then – folded into a pattern of arcs and rings of scales.
Formed set of bowls with gold edges and clear water. They are terraced down the slope, water spills from one floor to another, and various minerals in the water made this landscape is not earth-color. Some lakes are white, other – piercing turquoise, and others – blue or gold.