Meghalaya's Double-Decker and Single-Decker root bridges are unique in the world and are a sight to behold. The bridges are tangles of massive thick roots, which have been intermingled to form a bridge that can hold several people at a time. Khasi people have been trained to grow these bridges across the raised banks of streams to form a solid bridge, made from roots. The living bridges are made from the roots of the Ficus elastica tree, which produces a series of secondary roots that are perched atop huge boulders along the streams or the riverbanks to form bridges.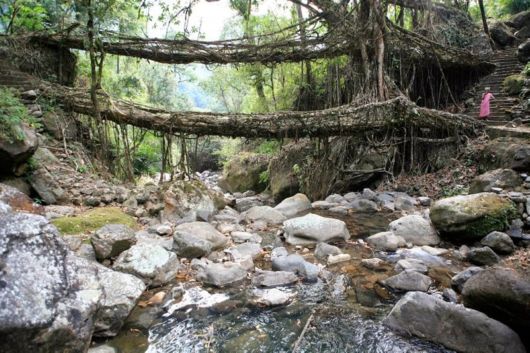 The root bridges, some of which are over a hundred feet long, take ten to fifteen years to become fully functional, but they?re extraordinarily strong ? strong enough that some of them can support the weight of fifty or more people at a time. The bridges are alive and still growing and gain strength over time.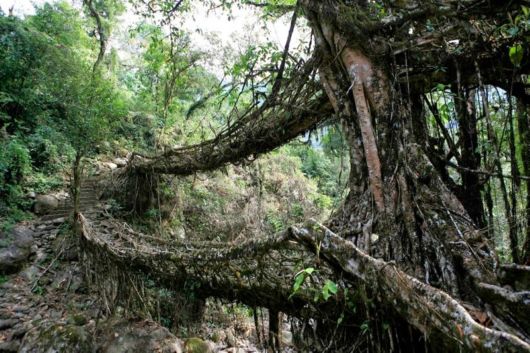 At Sohra (Cherrapunjee) ? Meghalaya's double-decker and single-decker root bridges are found in Cherrapunjee (Sohra) & Mawlynnong. Located around 56 kms from Shillong, the capital of Meghalaya, Cherrapunjee is a must visit destination known for its numerous waterfalls and a trek to the single and double decker root bridges. The trek from Cherrapunjee to the living root bridges is not for the faint hearted as it requires lot of stamina and grit to trek down to these natural wonders of the nature.