El Angel Ecological Reserve is located in the canton Espejo, in Carchi province, north of the mountains of Ecuador. It houses a huge biological and ecological diversity, represented by species of plants and animals. El Angel Ecological Reserve has an area of 15 715 hectares, 585m and 4692m over sea level. It is the birthplace of many rivers that eventually deposit their water in major river basins Watch and The Angel, not in vain are considered the wet moors of Ecuador. The paramo of El Angel is covered by frailejones (Espeletia pychnophyla) giant, is a species endemic to the area, which covers 85% of the area. These plants grow on the trunks of up to 6m in height and form a forest. Their flowers are similar to the sunflowers and their leaves are hairy to protect the plant from cold weather and hard.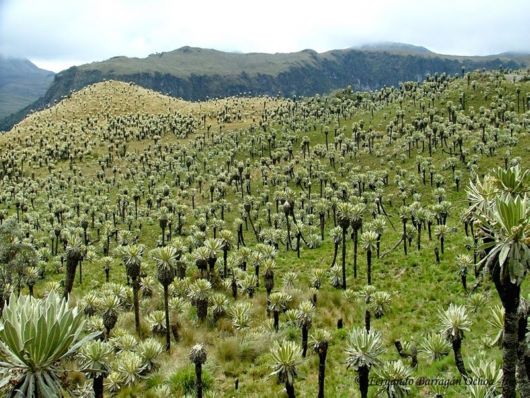 The reserve is home to numerous animals including highlights, rainbow trout, the frog marsupial, the jambato, duck dotted, the condor, gli-gli coot, moor Partridge, the curiquingues, the Andean gull, the giant heath, the Quilico, deer, dirty, wild rabbits, the Chucuri, the brocket, the fox, the buzzer and the turtle and other species.
Its temperature ranges between 6 and 12 degrees Celsius. Between June and October Ecological Reserve El Angel is experiencing a period of summer, with the presence of strong winds, intense sun during the day and freezing at night and showers accompanied by high cloud. In the months from November to May is the period of winter rains, cloudy and snowy days with minimum temperatures to 0 degrees Celsius.