Er Wang Dong cave in China is so large that it has its own weather system. Requiring a lot of work to access, this system has only recently been explored and documented. From the bottom of the cave it is difficult to see the very top which is 820ft high. The ground is covered in dense vegetation. The system is so large that its area covers 51,000 metres.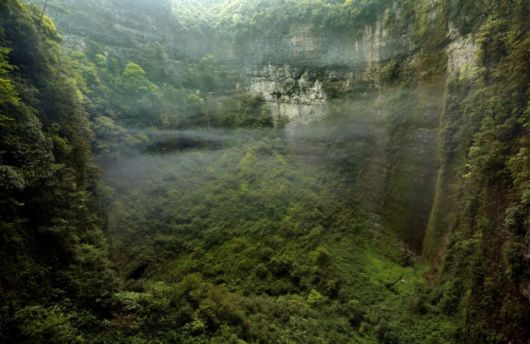 Recently a team of expert climbers and photographers have been into the cave system to explore, and were blown away by how vast it is.
A climber descends.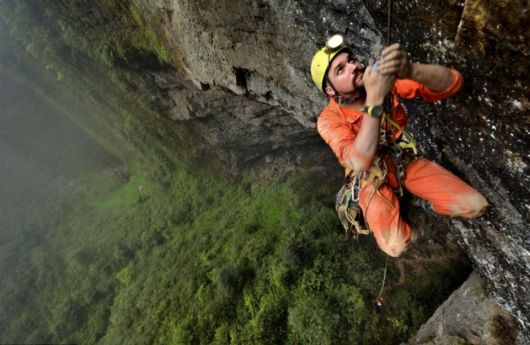 Pictured here is explorer Duncan Collis as he climbs a thin rope up onto a small ledge that overlooks the vast floor of the Niubizi Tian Keng in the Er Wang Dong cave system.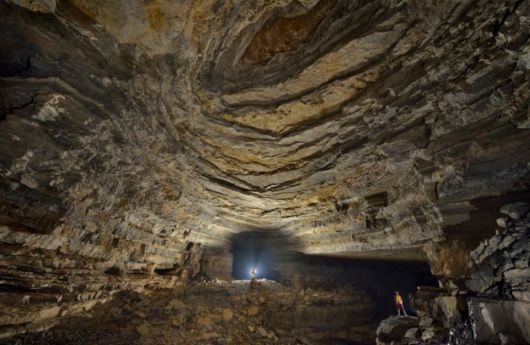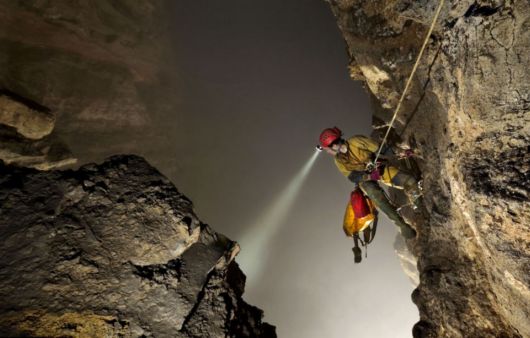 American speleologist Erin Lynch peers down into a void of thick fog. Although she cannot see it, the cave floor is over 240m below.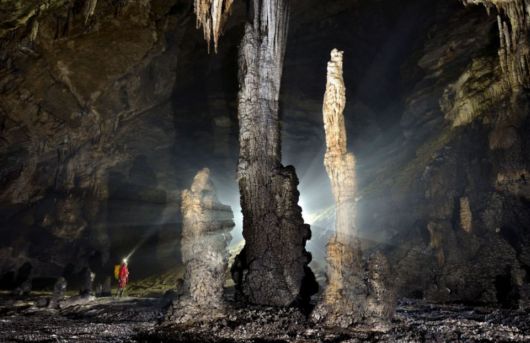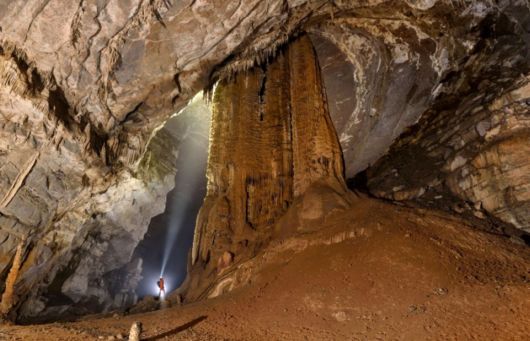 A giant calcite stalactite boss dwarfing one of the team on the expedition.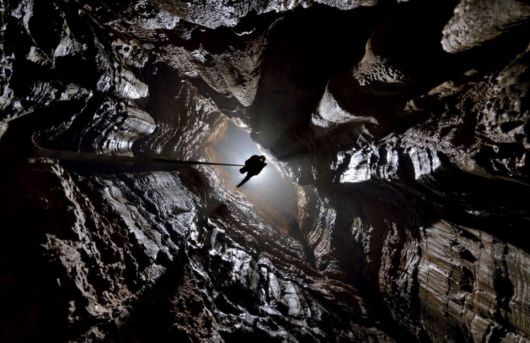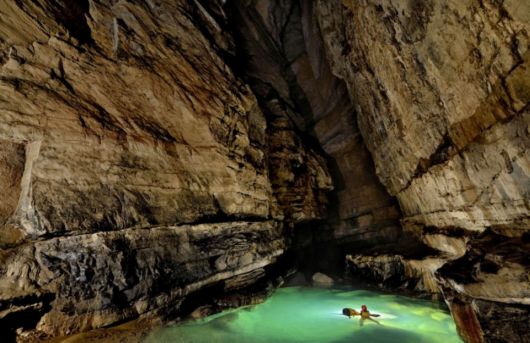 Quankou Dongs main river passage is a crystal clear slow moving stream that has not seen human explorers in many years.