6. The Devil's Bath pool on New Zealand's North Island could be a well from an Artist's Palette.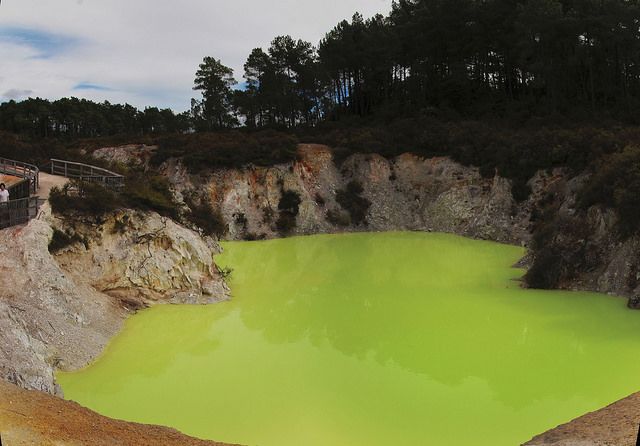 7. Kelimutu in Indonesia is home to three bright, crater lakes at an altitude of over 1639m.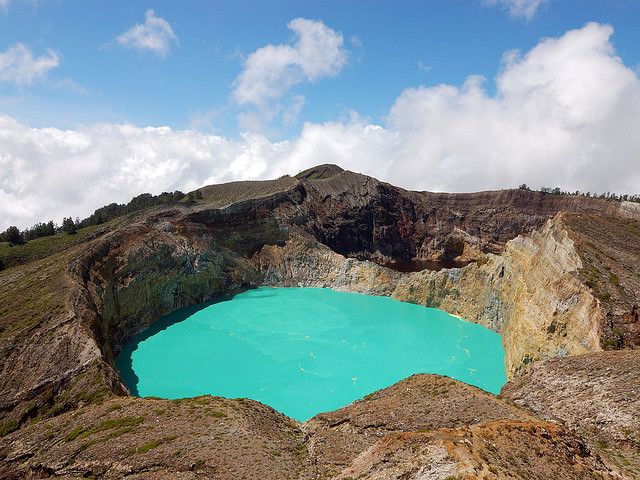 8. The blue-green Plitvice Lakes in Croatia are connected by a series of picture-perfect waterfalls.
9. The Grand Prismatic Spring in Yellowstone Park, United States has created an amazing rainbow pool.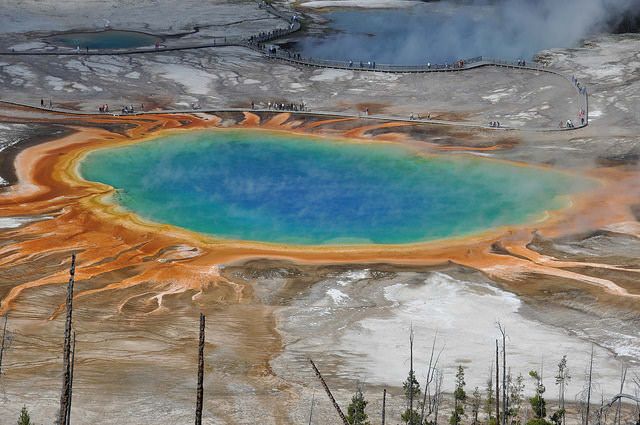 10. Five Flower Lake is the most famous of 108 colorful lakes in the Juizhagon National Park, Japan.