The Coast Redwood or California Redwood ? Sequoia sempervirens is the sole living species of the genus Sequoia in the cypress family Cupressaceae (formerly treated in Taxodiaceae). Common names include coast redwood and California redwood. It is an evergreen, long-lived, monoecious tree living 1,200?1,800 years or more. This species includes the tallest trees living now on Earth, reaching up to 379 feet (115.5 m) in height (without the roots) and up to 26 feet (7.9 m) in diameter at breast height. Before commercial logging and clearing began by the 1850s, this massive tree occurred naturally in an estimated 2,100,000 acres (8,500 km2) along much of coastal California (excluding southern California where rainfall is not sufficient) and the southwestern corner of coastal Oregon within the United States. An estimated 95% or more of the original old-growth redwood trees have been cut down due to their excellent properties for use as lumber in construction. The name sequoia sometimes refers to the subfamily Sequoioideae, which includes S. sempervirens along with Sequoiadendron (giant sequoia) and Metasequoia (dawn redwood). On its own, the term redwood usually refers to the coast redwood, which is covered in this article, and not to the other two species.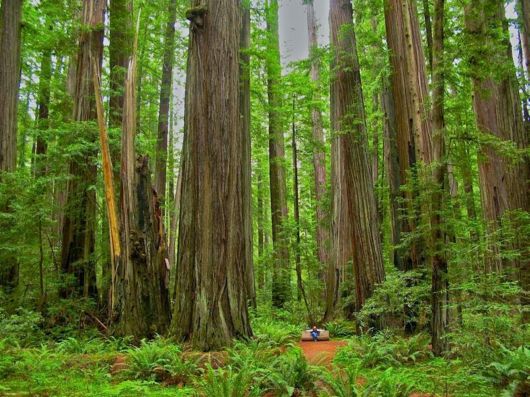 The Grove of Titans is a redwood grove in Del Norte County, Northern California, which includes several massive Coast Redwood (Sequoia sempervirens) trees, some being the largest known redwoods in terms of wood volume. The largest Coastal Redwood tree in the grove by volume is Lost Monarch. The largest known single stem Coastal Redwood that resides there is Del Norte Titan. The Grove of Titans (unofficially named) was discovered May 11, 1998, by Stephen Sillett, and naturalist Michael Taylor in Jedediah Smith Redwoods State Park. The location of the grove has not been disclosed to the general public. The discovery implies that Sillett and Taylor are the first to realize and declare the significance of the grove, not that they are the first ones to have seen the grove. In fact, many people pass by these trees as they hike the popular Mill Creek Trail, as the Grove easily can be seen–and accessed–from the trail. The grove's botanical significance is near equal with Atlas Grove to the south.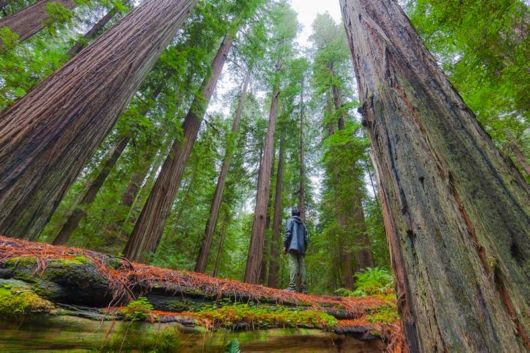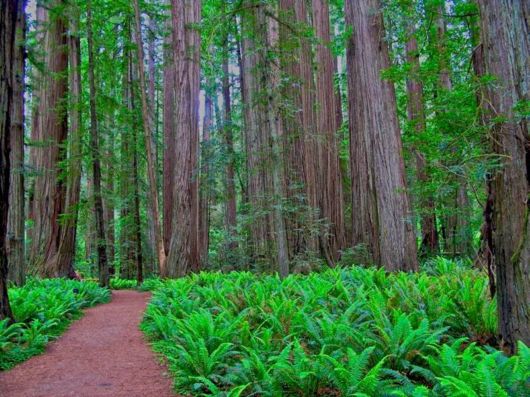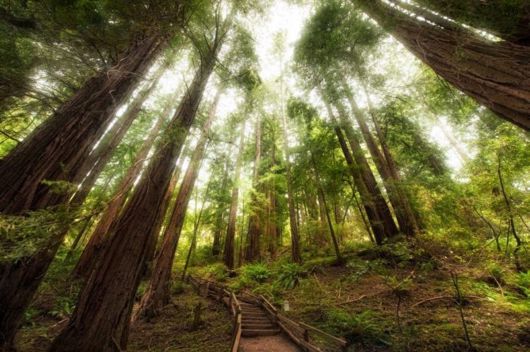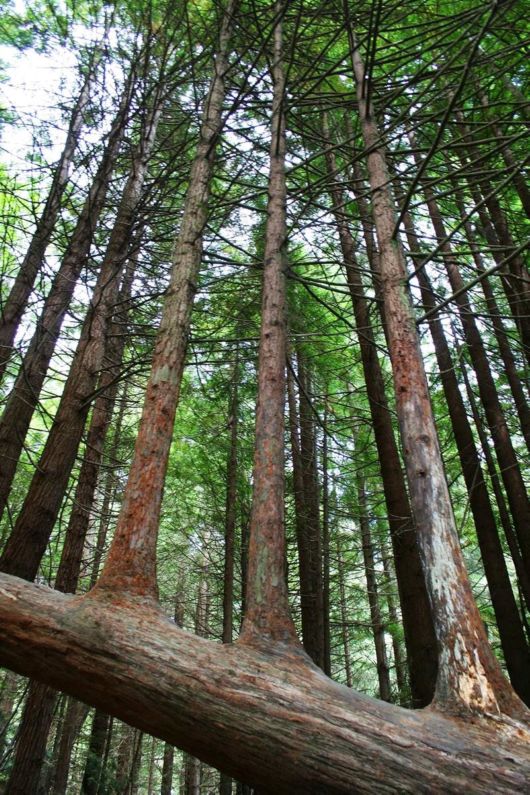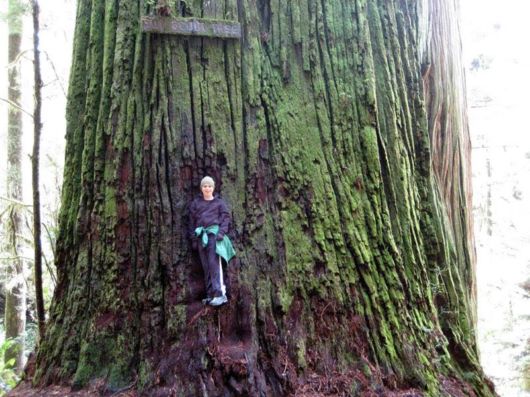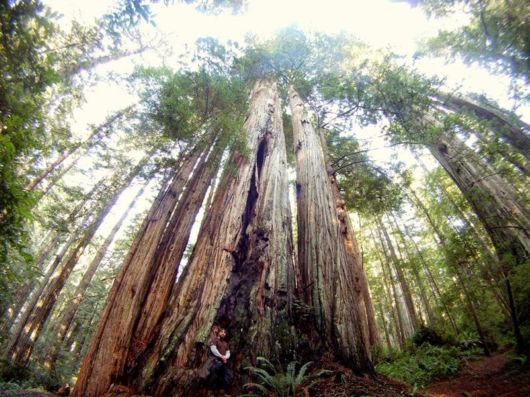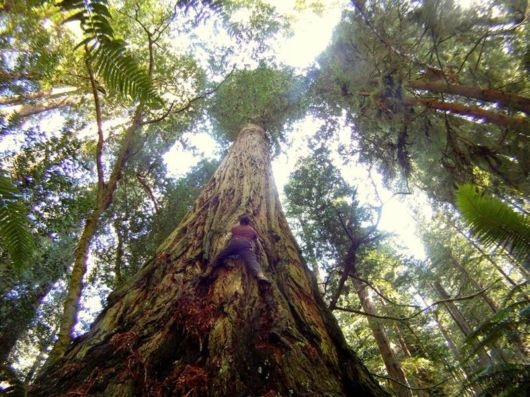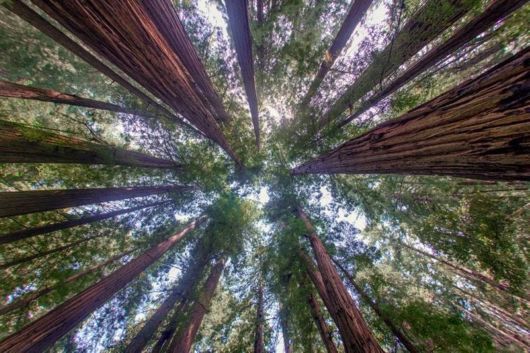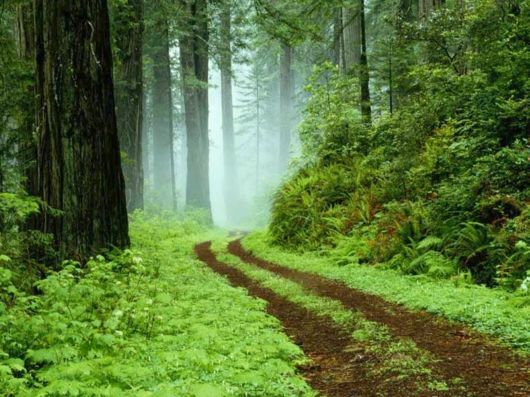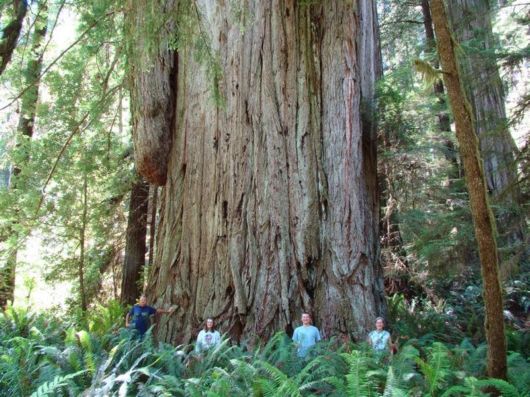 This is a family at the Grove of the Titans in Jedediah Smith State Park. This grove has the largest biomass on the planet and most of it is composed of the large redwood trees.