It shapes is like a tear or u can say ansoo …so its called ansoo lake……basically… once a time the whole vally is flooded by melting of glasiers and thats who this lake sums up…and unfortunatly its shape is like a ansoo..wow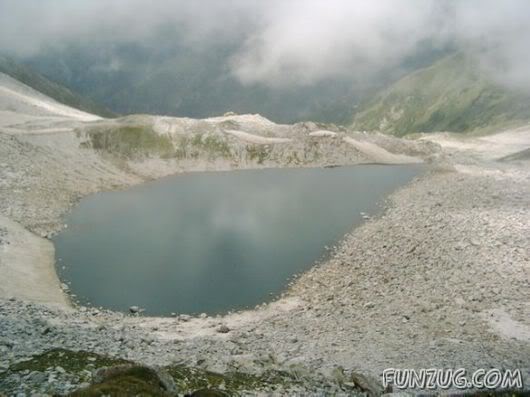 Ansoo Lake is a high-altitude lake (elevation 16,490 feet or 5,027 metres) in the Kaghan Valley in the Mansehra District of the North-West Frontier Province of Pakistan. It is near Malika Parbat in the Himalayan range.
It can be reached by a difficult trek from Saiful Mulook Lake. The name comes from its tear-like shape (the Urdu word Ansoo means teardrop). The lake is said to have been discovered in 1993 by Pakistan Air Force pilots who were flying low above the area. Earlier, the lake was not even known to the locals.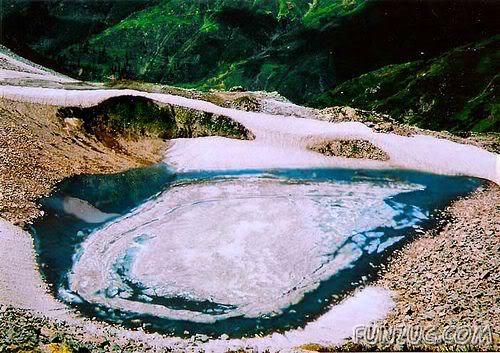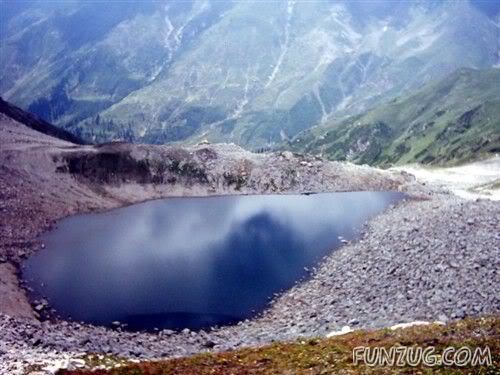 Unlike all other lakes (except some one) this lake is not located in a valley but on a peak top and is highest lake in the world. I have found it on Google Earth!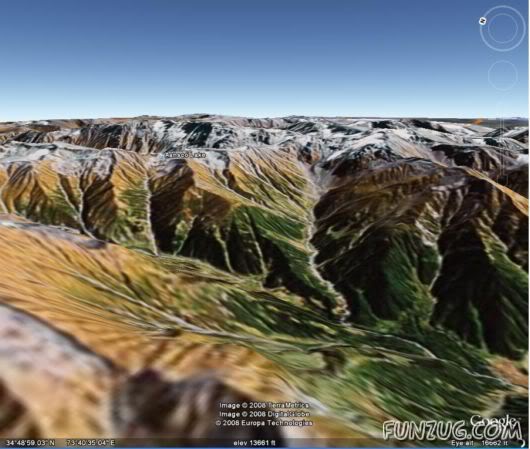 This is The Kaghan Valley. Behind these peaks of "Malika Parbat" is The famous 'Saif-ul-Malook" lake.