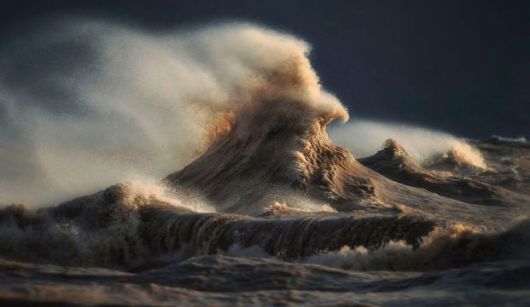 These stunning photos taken by professional photographer
Dave Sandford
capture the raw power and beauty of ocean waves, offering us a perfectly timed snapshot that forever immortalises a single moment in a waves infinitely changing form. The result is a wave that takes on the form of a snowy liquid mountain and spray and splashes of water form the mountains peak.
Sandford has been a professional photographer for 18 years, often shooting for professional sports events in order to make a living, but anything related to open water is where his real passion for photography surfaces. For his latest project he visited Lake Erie in his hometown of London, Ontario, Canada. Over a period of one month for 2-3 days a week Sandford would go and spend 6 hours at a time trying to capture the perfect shot, the results of which you can see below.
To see more of Sandfords photos you can visit his Facebook, Instagram and his website.