Approximately 1,200 miles off the southeast coast of Africa lies an island nation known as Mauritius that gives off the illusion of an underwater waterfall at the southwestern tip of the island. The visually deceiving impression, created in the water due to the runoff of sand and silt deposits, is especially effective and breathtaking in aerial shots. In fact, the illusion can even be seen on Google Maps.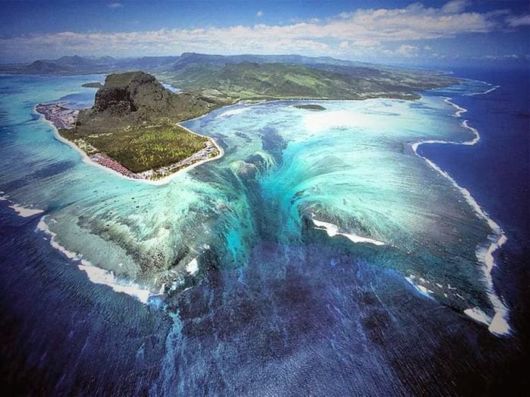 Spectacular Aerial Illusion of an Underwater Waterfall
When viewed from other angles, the ocean is clearly just a spectacular spectrum of blues, greens, and white, visually simulating a sense of three-dimensionality that dives down like a streaming waterfall. Though it's made obvious that there isn't a roaring cascade, there's still something extremely magical about the idea of an underwater waterfall, especially since there is so much left unknown about our planet's oceans.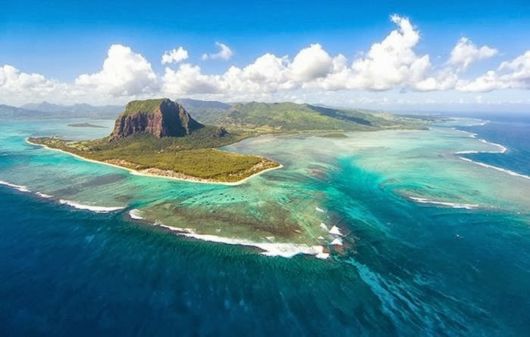 Aerial Illusion of an Underwater Waterfall in Mauritius Island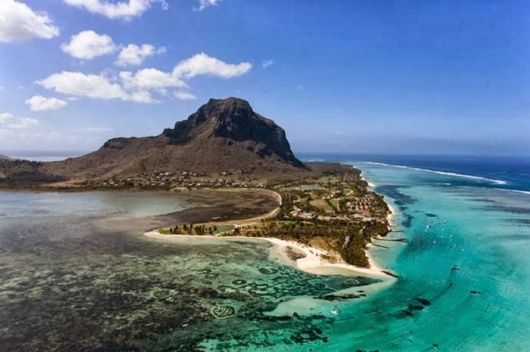 Underwater Waterfall in Mauritius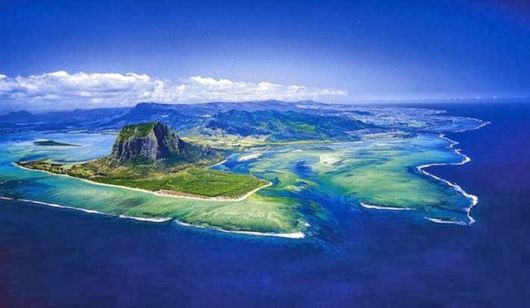 Mysterious Underwater Waterfall in Mauritus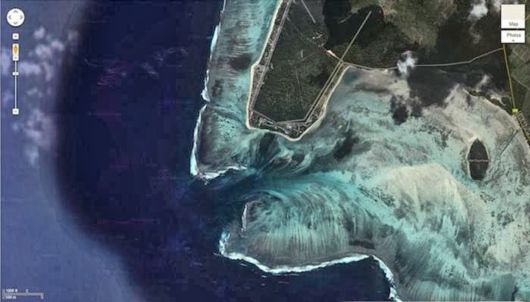 Le Morne Brabant and The Underwater Waterfall in Mauritius Island