Mirror, mirror on the landscape: Stunning pictures of Britain's glorious countryside
Glistening in perfect symmetry these breathtaking pictures may look digitally enhanced but they are in fact autumnal Britain in its natural glory.
Amateur photographer and keen walker Roger Merrifield, 45, has spent the past few weeks collating this stunning series of mirrored landscapes from the Yorkshire Dales to the Lake District to the Scottish Highlands.
Mr Merrifield, originally from Burnley in Lancashire, has spent many years walking in the north of Britain pursuing his love of the great outdoors.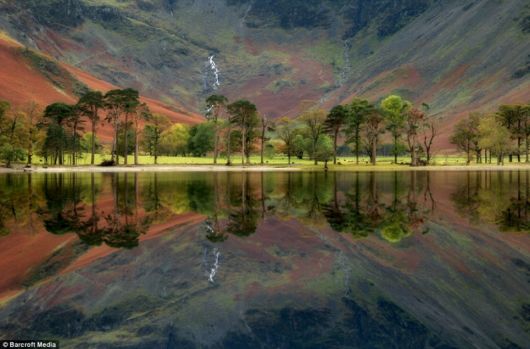 Tree-line click: The perfect symmetry of this autumnal scene in Cockermouth, complete with the white slash of a mountain stream, is captured by Mr Merrifield's camera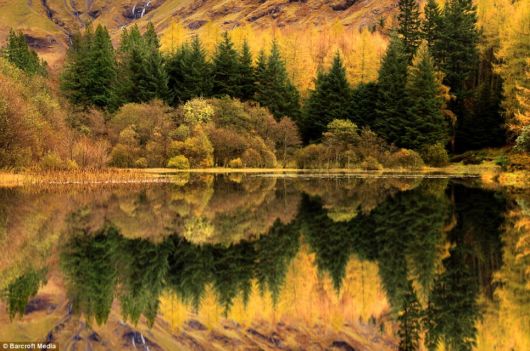 Picture perfect: An astonishing reflection of contrasting colours and shapes results in this dramatic image of Glencoe in Scotland
'It makes you happy to be alive,' explained Mr Merrifield, who travelled to Glencoe in Scotland last month.
'You forget everything; all the stresses and strains of modern life melt away and you just concentrate on capturing the perfect light.'
According to the business director, the best time to capture the wonder of the autumn landscape is an hour before and after sunrise, and the hour before and after sunset.
He said: 'For me, being up there and taking pictures is the best thing in the world. There's such a sense of peace and serenity.
'In summer it's full of tourists and you can't get a shot, but in autumn the colours change and it's totally different.'
Using long exposure techniques Mr Merrifield patiently waits for the right conditions to get the perfect shot.
'It's just great to be away from the hustle and bustle of city life and unwind in such a relaxing and breathtaking place,' he said.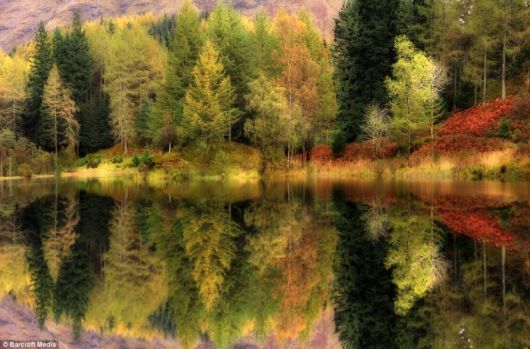 Pure glass: One of amateur photographer Roger Merrifield's pictures taken at Glencoe in Scotland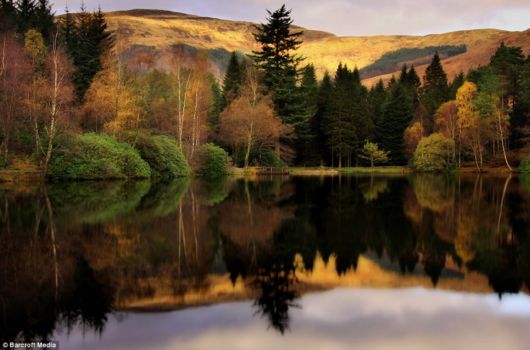 On golden pond: The hills of Glencoe are reflected in a loch, along with with the russets and greens of the trees by the water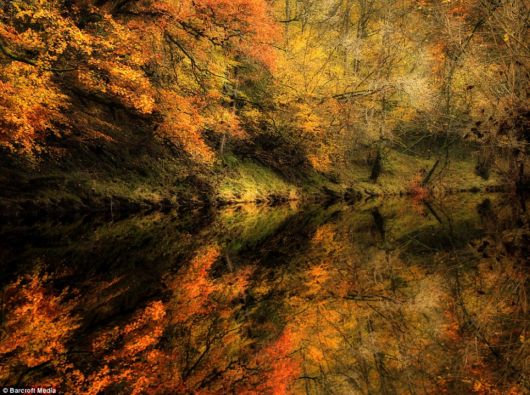 Reflections on nature: Mr Merrifield's dramatic and richly-coloured image of trees hanging over the water at Bolton Abbey