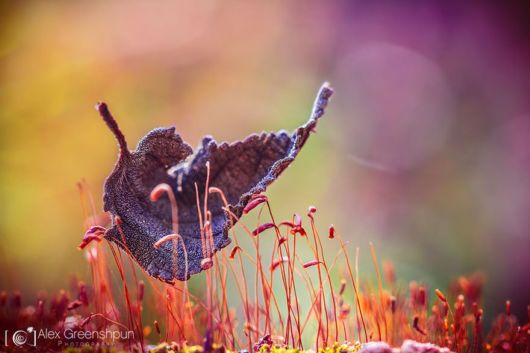 We all know that autumn can be a beautiful time of year but the photography of Alex Greenshphun also reminds us how magical it can be by focusing on the smaller details that we often over look.
Autumn has always been the most magical time of the year for me. All of nature comes alive with golden hues, gentle breezes and the fresh smell of rain.
By focusing on smaller subjects such as leaves and mushrooms Greenshphun is able to present us with a quirky and intimate version of Autumn with each photograph becoming a small story.