Spirit Island on Maligne Lake in Jasper National Park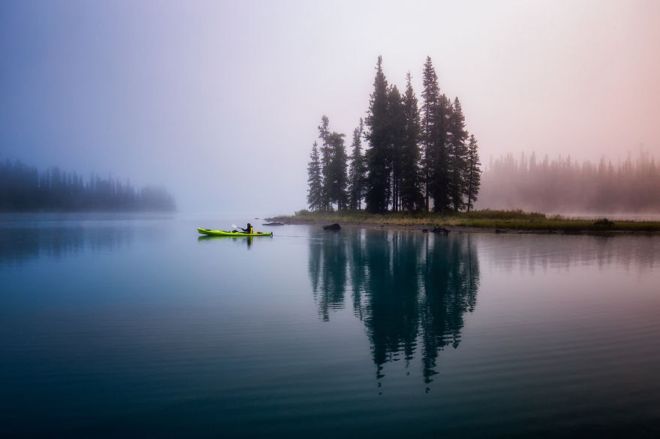 We encountered grizzly bears, moose, black bears, elk, mountain lions, and other Canadian wildlife.
Mount Birdwood in Spray Valley Provincial Park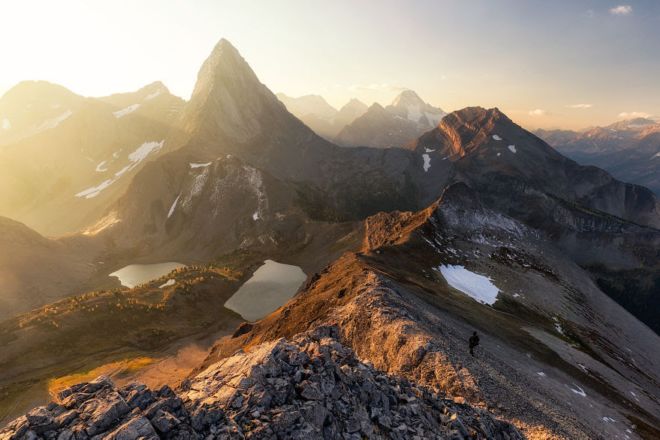 There wasn't much we wouldn't do. Here are a couple short stories from our adventures accompanied by our photos that'll make you want to see these places for yourself.
Floe Lake in Kootenay National Park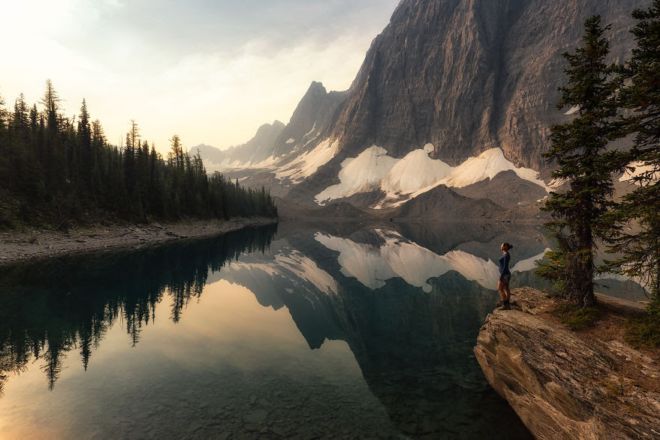 Whilst hiking in Tonquin Valley in Jasper National Park, a trip we did twice over 8 days, we rounded a corner on an enclosed section of path when all of a sudden we were face to face with a grizzly sow with two young cubs. The most dangerous and unpredictable animal in the Canadian Rockies.
Mount Sarrail reflecting in Rawson Lake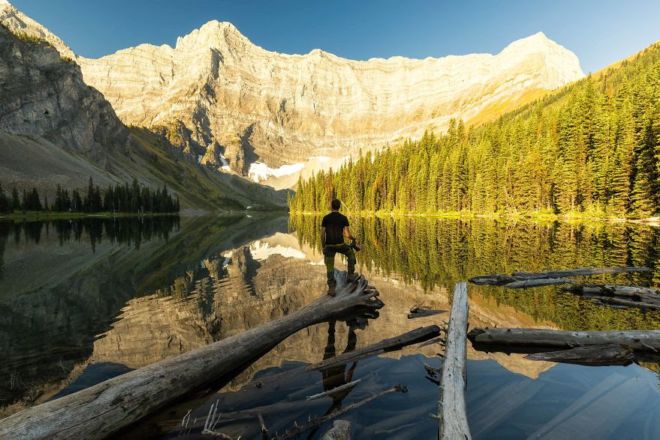 With a backpack full of beef jerky, we readied our bear spray, spoke even louder than before, and avoided direct eye contact as it can be perceived as a sign of aggression.
Sunburst Lake in Mount Assiniboine Provincial Park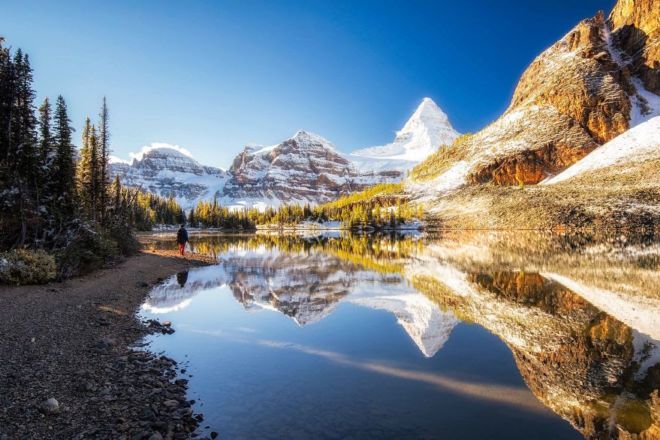 As we were standing our ground, momma bear began advancing toward us with cubs in tow. With nowhere to go, we walked backwards for what seemed like an eternity until the mother led her cubs through the bush toward the Astoria River near the Amethyst Lakes.