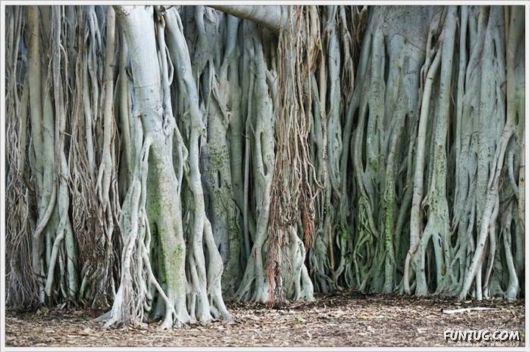 The Great banyan tree – a tree with multiple trunks and crowns of the largest in the world
The Great banyan tree – the tree (ficus Bengal) with the world's largest area of the crown. Located in the Indian Botanical cadu in Hauri.
Age of the Great banyan tree is 200-250 years. The history of the tree, unfortunately, not clear, there are only a few records, dating from XIX century. During 1884 and 1886 hurricane years have been damaged some of the basic processes, and the tree was divided into two parts. After a lightning strike in 1925 was the splitting of the main stem, so that the barrel had to be cut.