In this simple black and white optical illusion drawing you can see a group of trees. How many animals can you spot?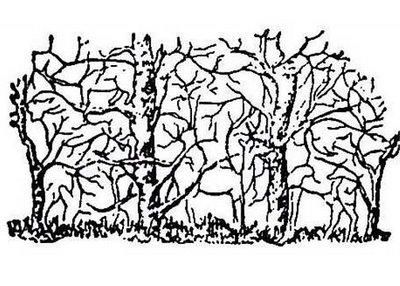 Scroll Down For Answer




Hidden amongst the trees are a number of animals which include a lion, deer, pig and a horse. Those are the easier one which I have been able to pick out. I believe there are at least eight hidden in this image.