Everyone is in need of inspiration sometimes. Who would know about this better than an artist… These 12 quotes, by some of the greatest artists in history, might give you just that. Some of them are about the joy of art and some general words of encouragement. Even if you're not the creative type, take a moment to appreciate these words, as even those quotes that seem to be referring to making art and creativity, can easily be applied to any other situation in life!
1. "Art evokes the mystery without which the world would not exist."
– Rene Magritte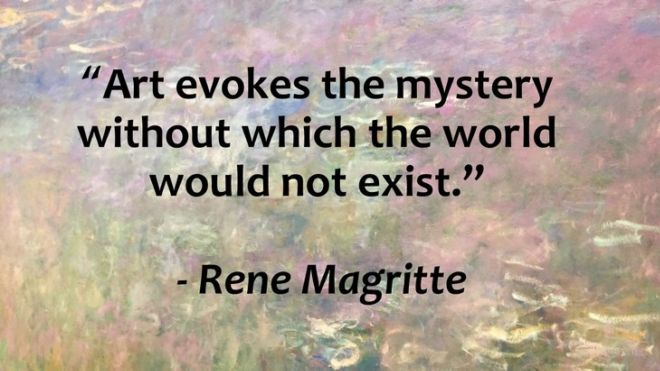 2. "I shut my eyes in order to see."
– Paul Gauguin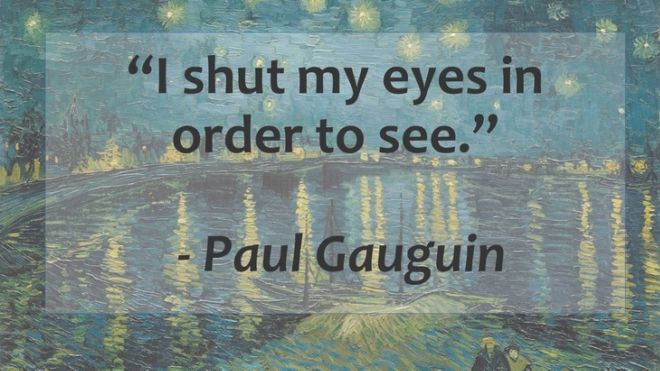 3. "The main thing is to be moved, to love, to hope, to tremble, to live."
– Auguste Rodin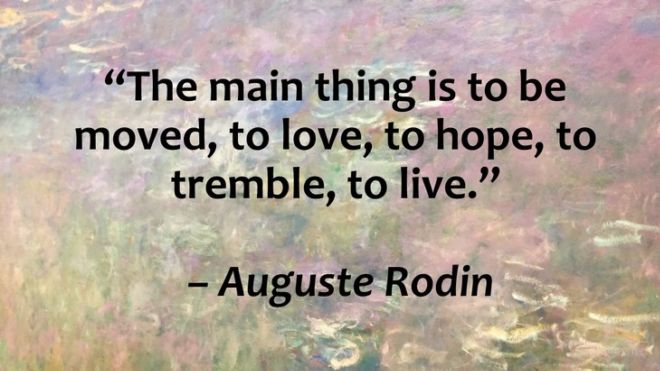 4. "Whether you succeed or not is irrelevant, there is no such thing. Making your unknown known is the important thing."
– Georgia O'Keeffe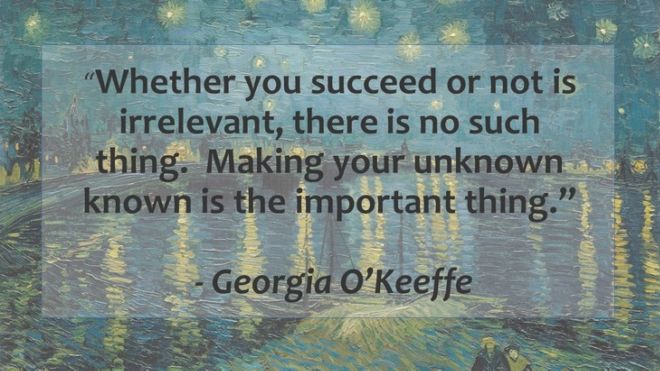 5. "The beginning is perhaps more difficult than anything else, but keep heart, it will turn out all right."
– Vincent Van Gogh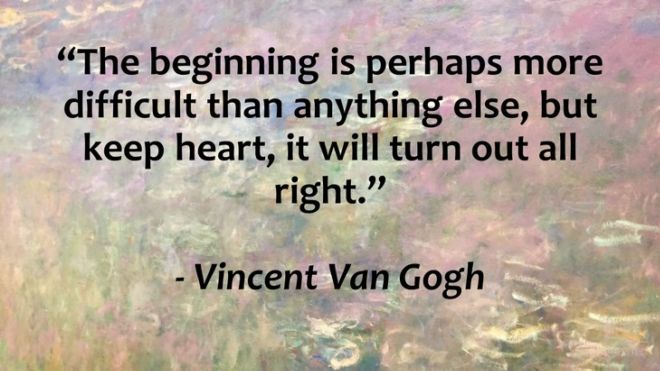 6. "Who sees the human face correctly: the photographer, the mirror, or the painter?"
– Pablo Picasso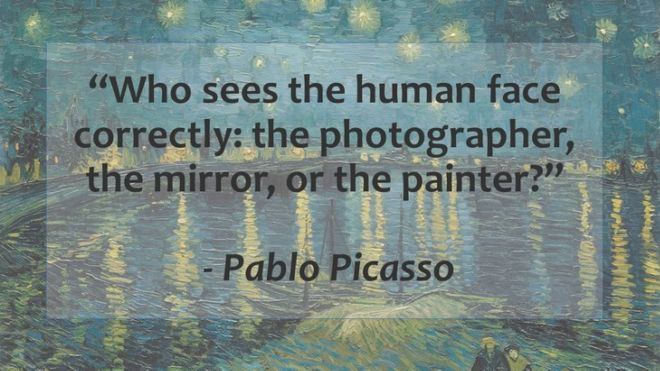 7. "If we go for the easy way, we never change."
– Marina Abramovi?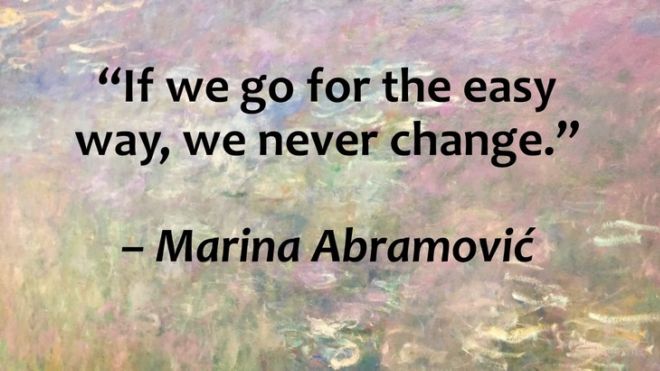 8. "I am always doing what I cannot do yet, in order to learn how to do it."
– Vincent Van Gogh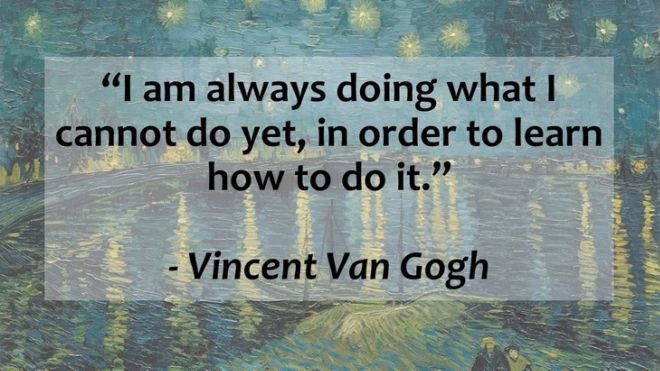 9. "People discuss my art and pretend to understand as if it were necessary to understand, when it's simply necessary to love."
– Claude Monet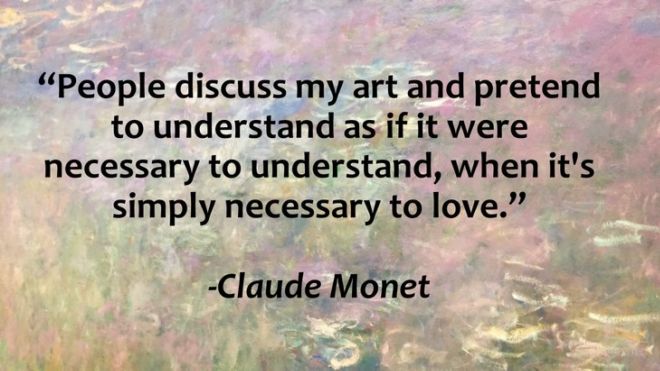 10. "Great things are done by a series of small things brought together."
– Vincent Van Gogh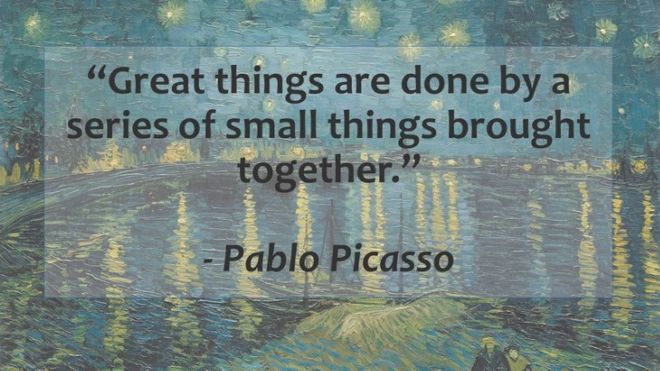 11. "If I could say it in words there would be no reason to paint."
– Edward Hopper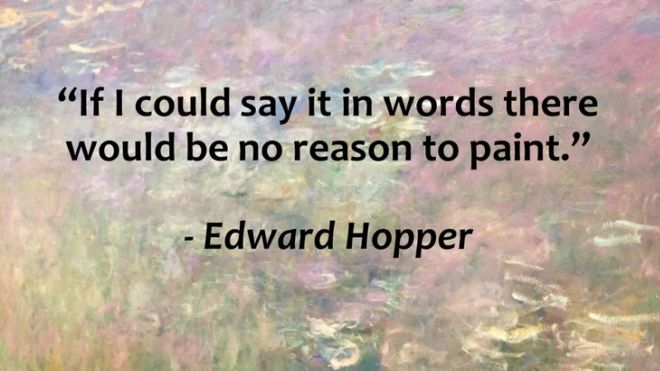 12. "It's so fine and yet so terrible to stand in front of a blank canvas."
– Paul Cezanne