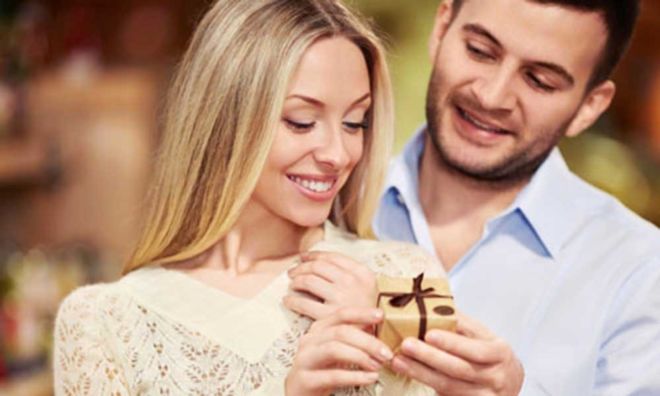 Is your girl a college goer and you are always roasting your brain on how to make her smile?
Or what to gift her so that she remains off her PMS for next 20 days at least?
Cool, if you are doing just that, here we have 20 super exciting gifts ideas for your college going girlfriend, that you can choose from, to send her fabulous gifts, or to present during dates, and keep her in love with you, like that tiny little cute honey bun you always wish to see, forever.
1. A Thoughtful Photo Album
This would need a little effort form you, but make a perfect little gift. Find the latest photos of her's alone or with you from her Instagram of Facebook accounts and get the prints. Now put them in a beautiful picture album with the notes attached to each picture saying something about those moments when the picture was clicked, maybe praising her! It would work wonders for the next few months, trust me!
2. A Goody From Her Pinterest Account
Pinterest may be annoying and way too cheetah-printed and pink for you, but it can also be a Godsend during the crisis times. Troll your girlfriend's Pinterest page; she probably already invited you to take a look, but now is when it will really come in handy. She must have pinned a few goodies that she likes and you can buy exactly one of those. Man, this is going to be awesome when she sees something exactly of her choice in your hands.
3. Her Favourite Concert Tickets
She must be having a favourite band, or performing arts group. Buy the concert tickets for the next available show and surprise her just to the moment. Take a look at her face when she "awwwwws" you for a little longer instance, inside the theatre.
4. Salsa Dancing Together
Some of the best gifts are moments spent together while making memories for a lifetime. Buy her a Salsa Class that you both can attend together. Hold her close to you and make her feel that she is the best girl in the whole world. She would melt every time you put your arms around her, in the class.
5. Handmade Silver Crafted Jewellery
Silver crafted jewellery is the hottest trend among college goer lasses. Stroll one of the hep markets near you and find some beautiful silver carved pieces such as finger rings, hanging earrings, toe rings etc. If you want to go an extra mile, you can have hers or your name initials carved on them. It would be such an emotional gift for her.
6. Burn A CD of Her Favourite Numbers And Introduce In Your Own Voice
Honestly, if a guy takes out the time to make a perfect little music collection for her girl, they find it ultra romantic! The cherry on the cake, add a voice note right at the beginning, in your own voice, telling her, how much you love her and you made it just for her. She would just go GaGa over this gift and sing your praises to all her girlfriends.
7. Fashionable Scarf
A scarf is considered to be one of the romantic gifts, as it is always placed near the face or the heart. It caresses her face every now and then and she can wear it to college whenever she misses you. Got the idea? Now go buy one. Make sure to choose one in her favourite colour.
8. A Romantic Getaway
If you are a little better on the pocket, buy her a fab road trip. Just you and her, on a bike, with the roads offering the best of romantic memories to make. You can explore Groupon for the best ideas and deals on road trips ever. A bread and breakfast getaway in a secluded spot would do wonders too. Just a small escape from the routine to make her day extra special.
9. A Cute Kitten Wrapped In Love
Gift her a cuddle buddy, for the time when you are not around. You know what I mean, right? Well, something to remind of you, when "you" is away doing other important stuff. Put the kitten in a basket, tie a ribbon and don't forget to put a name-tag there! Mr. Kitty or something else that appeals you. She would go berserk posting the pictures on Instagram and Facebook with her latest bud, trust me.
10. An Amazon List To Choose From
Gift her an opportunity to choose one item of her liking from the Amazon list you give her. She can order whatever she wishes to, from that list. Make sure you make the list a bit carefully or else… you know what I mean. Well, it's never a heartbreak with some extra money spent, if she hugs you back with all her love. And this opportunity gift would always be remembered.
11. A Spa Visit With Her Girl Gang
Book a Spa session for her and her girly gang. You would be giving her the much needed "Me Time", off from everything else, chit chatting with her girls while drowning in the pools of relaxing massage moves. She would be all light and flying to drop in your arms with love when she meets you next.
12. Gift Her "You" On Her Door
Yes, that can happen too. If you are in a long distance relationship and haven't had a chance to meet for a long time, or heck, even if you met a couple of weeks back, just drop yourself at her door without a prior intimation, with a perfect flower bunch! Or maybe if it's some celebration time and you pretend to be busy, saying you couldn't come, but land eventually. She would never forget this surprise.
So here you go guys, keeping your college going girlfriend happy, ain't an easy task, but not difficult either, if you make perfect moves, using some of these ideas.