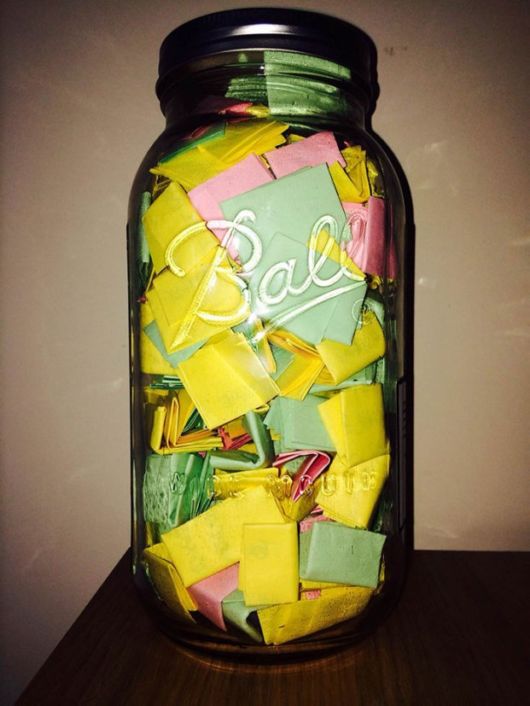 This has to be the most thoughtful gift anyone could ever give to their significant other. This Reddit user wrote 365 different love notes to his girlfriend of 8 years and then put them in a jar for her to open and read every day for an entire year.
There is even a colour coded system ? yellow is moments & memories, green is for quotes and lyrics and pink is ?reasons I love you.?
If you were stuck with what to get your loved one this christmas then this is the cheapest and most meaningful gift you could ever give.