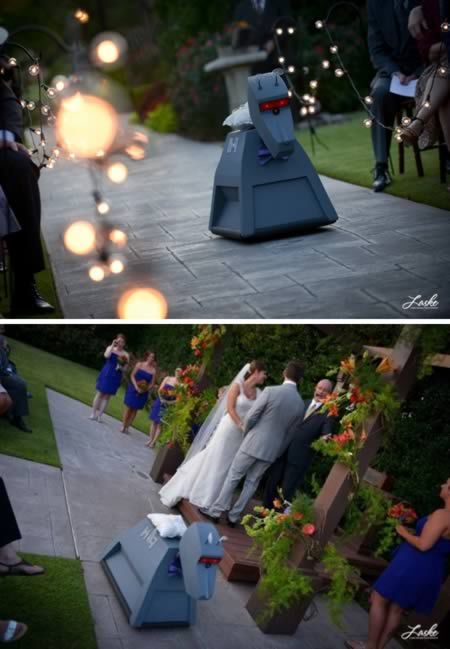 Kelsie Curtis has a seriously cool dad. How cool is he? Well, he built a remote-controlled K-9 ring bearer for his baby girl.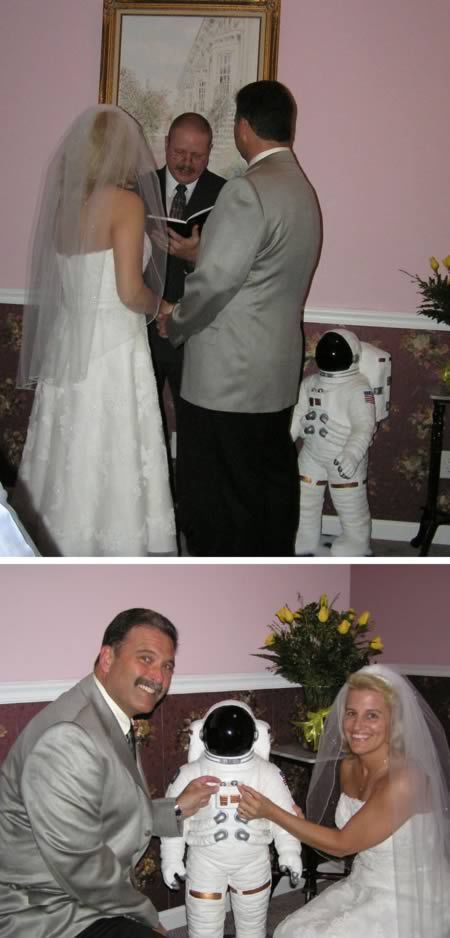 Here's an astronaut ring bearer for a space-themed wedding.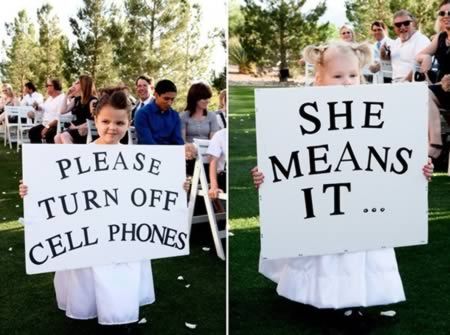 In 2012 and 2013, one of the cutest ideas for weddings has been ditching the traditional pillow and/or basket of petals and having your flower girl or ring bearer carry adorable signs, instead! The most commonly used saying is ?Here Comes the Bride.? However, you can get creative and add a funny touch.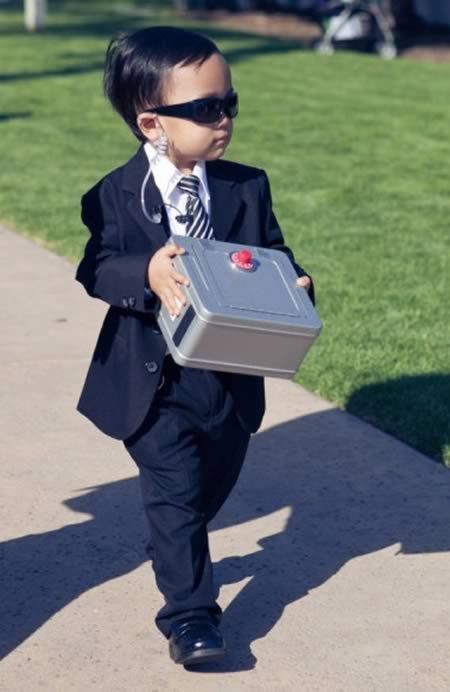 Now that's ring security.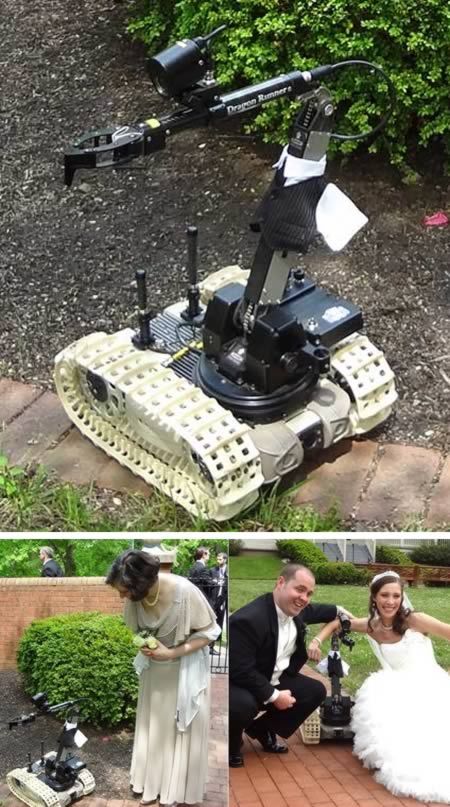 Most people choose adorable/annoying relatives to act as the ring bearer or flower girl at their nuptials, but not Laura Cressman. Oh no, this particular bride-to-be settled for nothing less than a bomb disposal robot. Yup.
Laura works for Qinetiq as a mechanical engineer, and she designed the robotic arm on the Dragon Runner unmanned ground vehicle (UGV). So, Laura had an "in" with Qinetiq, who graciously provided a Dragon Runner for the wedding. Luckily, the ring box fit nicely into the robot's claw.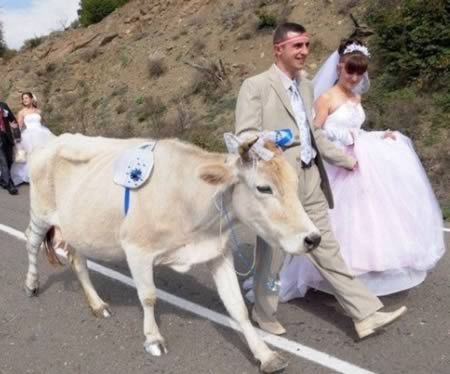 Check out this pet tortoise ring bearer. Something tells me this was a long ceremony.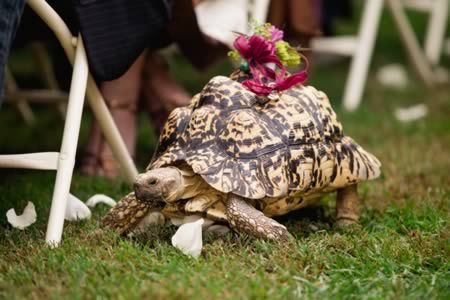 Meet Mr. Hamilton, the pig ring bearer.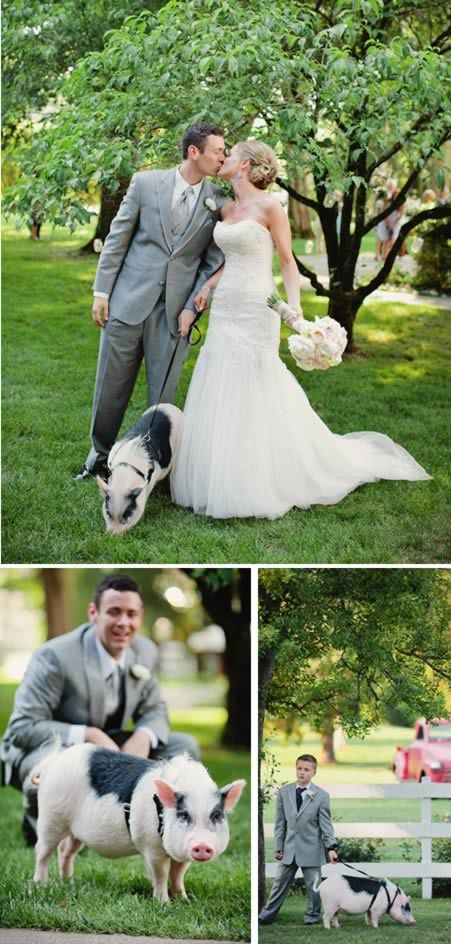 This is a nice idea if you have young nephews and nieces.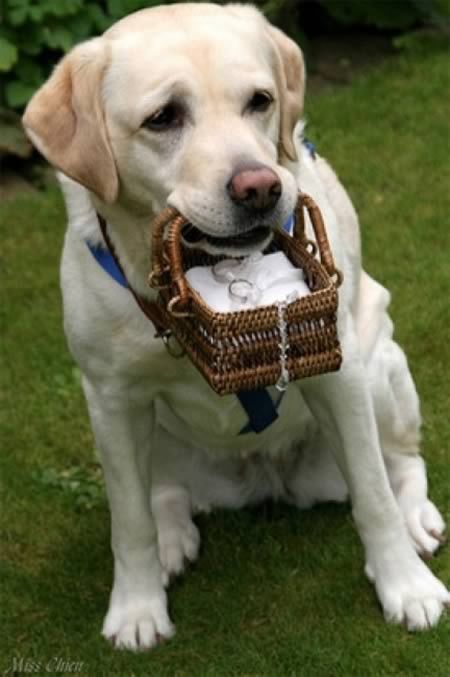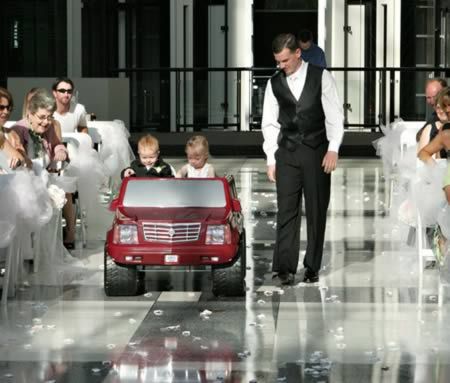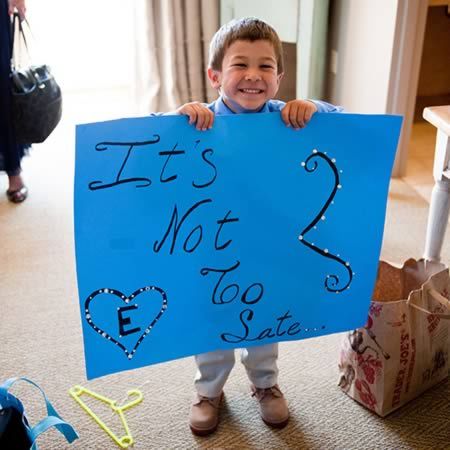 Here's a cool sign, if the bride has a sense of humor.