Graphic designer Mikki Miller, from Minnesota, decided to do something special for her long-distance boyfriend, Tyson Noël, from British Columbia, Canada. While visiting Noël over New Year?s, she hid a briefcase filled with sealed letters for every occasion.
?You know how I wish I could be there for days like today?? Miller texted several days later. ?Like when you come home tired from work and I want to give you a hug? Or when you?re feeling lonely and I can?t actually be there??Go move your tripods and look under your side table.?
More info: mikkimillerdesign.com | undergroundphotography.ca
Tyson found this mysterious briefcase under his table?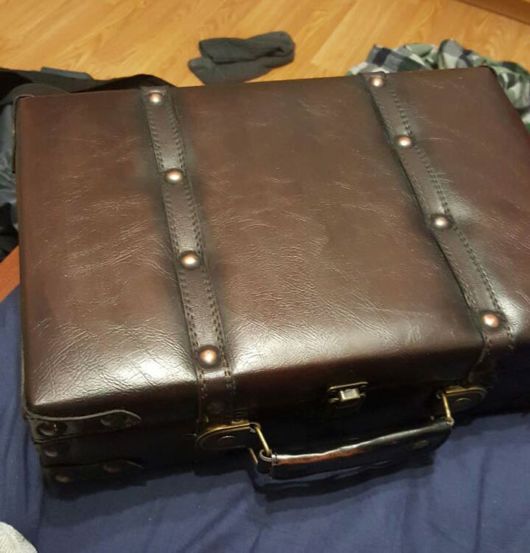 Turns out, his long-distance girlfriend sneakily hid it when visiting him for New Year?s Eve in Canada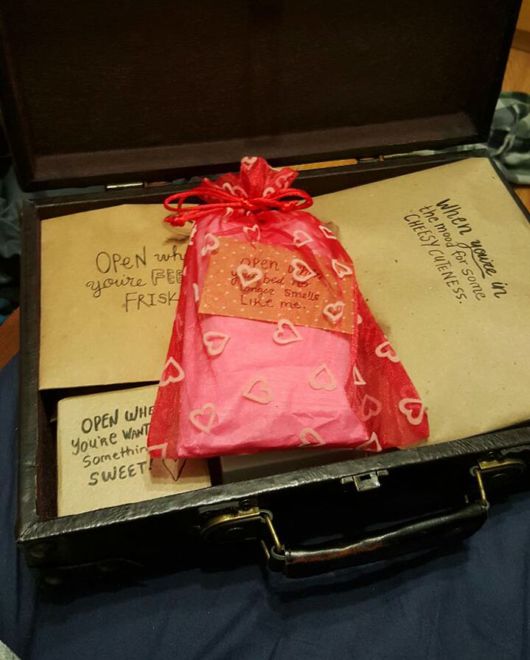 It was filled with sealed envelopes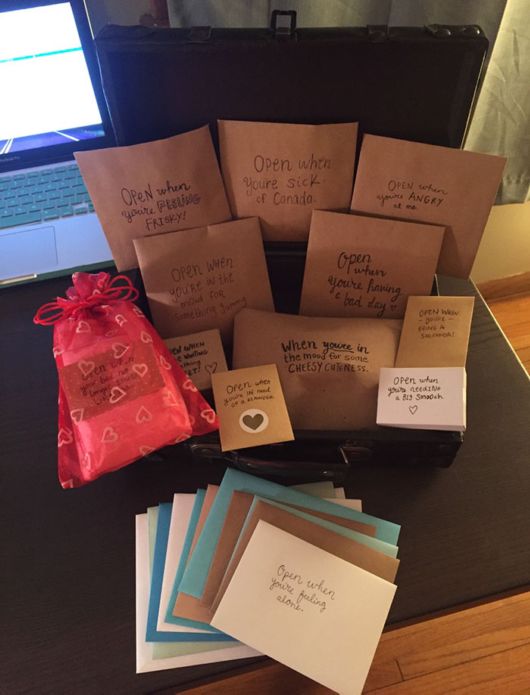 Each envelope came with specific instructions