21. Great Lakes and Central U.S. Viewed From the International Space Station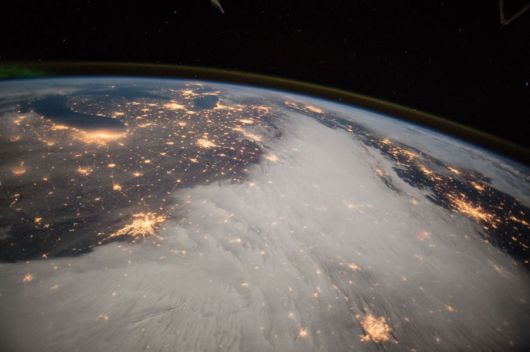 From the International Space Station, Expedition 42 Flight Engineer Barry Wilmore took this photograph of the Great Lakes and central U.S. on Dec. 7, 2014, and posted it to social media.
22. Earth, Moon, Hubble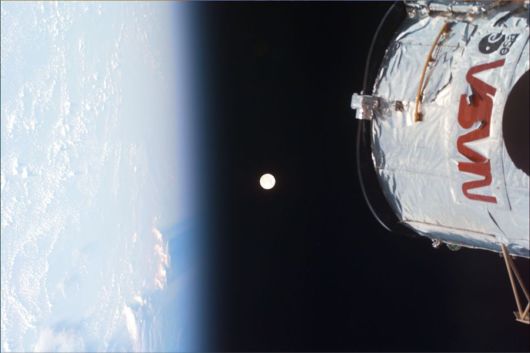 Space Shuttle Discovery?s crew witnessed this bright full moon from orbit during a December 1999 mission that included servicing the Hubble Space Telescope (the top of which is seen on the right). To the left is Earth?s horizon; the full moon on that day, Dec. 22, was brighter than average because it was full at nearly the same time it was at its closest to the Earth at a time when the Earth was relatively close to the sun.