13. Exploring the World?s Protected Areas from Space
A new book released this week highlights how the view from space with Earth-orbiting sensors is being used to protect some of the world?s most interesting, changing, and threatened places. From space, Egmont National Park in New Zealand shows the benefits and limitations of protected areas. In this Landsat 8 image acquired on July 3, 2014, the park, with Mt. Taranaki at its center, was established in 1900. This isolated island of protected forest (dark green areas) is surrounded by once-forested pasturelands (light and brown green).
14. Earth?s Vital Signs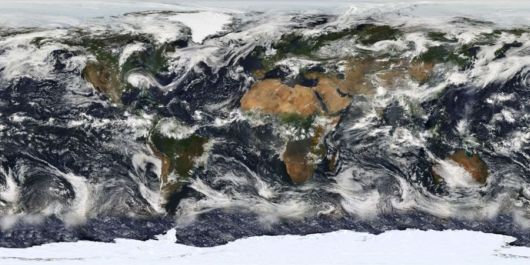 ASA launched the Earth Observing System?s flagship satellite ?Terra,? named for Earth, on December 18, 1999. Terra has been collecting data about Earth?s changing climate. On February 24, 2000, sensors on NASA?s Terra satellite began opening their shutters and making their first observations.