17. Satellite View of the Americas on Earth Day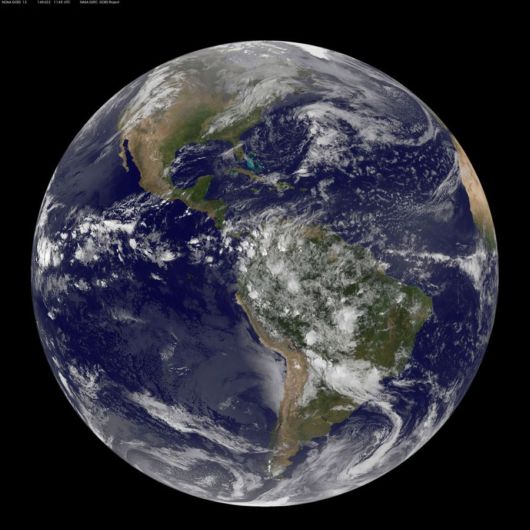 NOAA?s GOES-East satellite captured this stunning view of the Americas on Earth Day, April 22, 2014 at 11:45 UTC/7:45 a.m. EDT. The data from GOES-East was made into an image by the NASA/NOAA GOES Project at NASA?s Goddard Space Flight Center in Greenbelt, Md.
18. Another World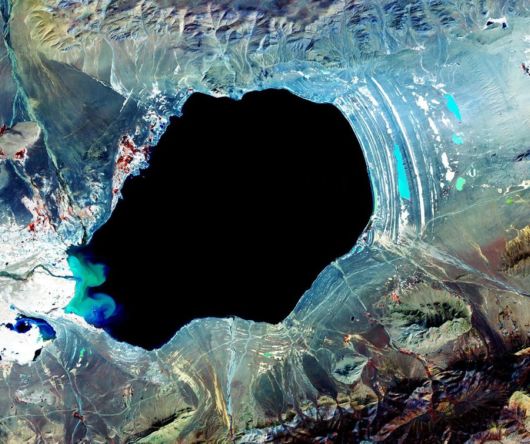 This other worldly landscape is actually Dagze Co, one of many inland lakes in Tibet. In glacial times, the region was considerably wetter, and lakes were correspondingly much larger, as evidenced by the numerous fossil shorelines that circle the lake and attest to the presence of a previously larger, deeper lake. Over millennia changes in climate.