In the last 15-20 years, the tremendous technological advancements have influenced and changed almost every aspect of our lives. Many of the times, these advancements are a result of the research and development carried out by the military establishment all over the world. Naturally, fighter planes being the very core of defence of any modern air force, there has been a sea change in the design, features and performance of fighter planes from what they used to be. Let us have a look at the five fastest fighter planes of the world.

1) SU-35 ( Mach 2.25)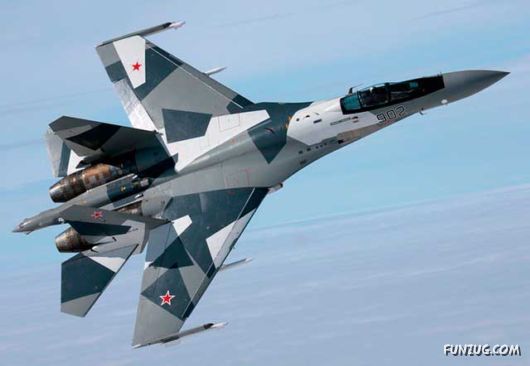 It was initially known as Su-27M. It is a single-seat, twin-engined super maneuverable multirole fighter plane which was designed for the Russian Air Force. It has been offered to many countries including India, Brazil and South Korea.
2) MiG-21 (Mach 2.05)
Built by the Soviet Union, the Mikoyan-Gurevich is a supersonic fighter jet. It is the most produced jet in aviation history and has been flown by around 50 countries in 4 continents. A short-range day fighter- inceptor, it is a continuation of soviet jet fighters MiG-15,17 and 19.
3) F-22 Raptor ( Mach 1.82)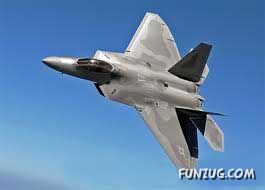 This is a fifth generation fighter plane with emphasis on strength, agility and range. F-22 has been developed at the aeronautical systems centre, Wright-Patternson Air Force Base, Ohio and is considered one of the deadliest planes of the world. It is a supersonic dual-engine fighter jet.
4) Eurofighter Typhoon (Mach 1.5)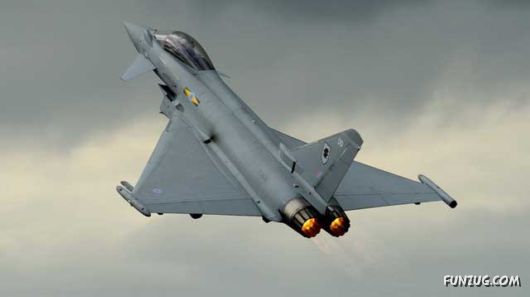 This plane has been built and designed by the associated of four different companies from the UK, Spain, Italy and Germany. The Eurofighter Typhoon employs a state of the art integrated defense system ?praetorian? which monitors air-to-air and surface-to-air dangers and can respond to multiple threats simultaneously.
5) SU-30 MKI-Super Sukhoi (Mach 0.9)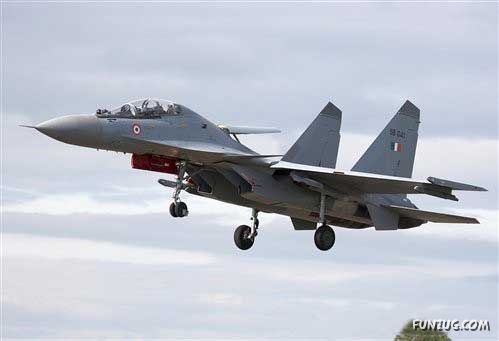 SU-30 was not initially designed to carry nuclear or strategic weapons but the newly developed IAF will change all that. It has been designed for the Indian Air Force mutually by Russia?s Sukhoi and India?s Hindustan Aeronautics Limited (HAL). The aircraft is custom-made for Indian specifications and combines Indian systems and avionics as well as French and Israeli subsystems.