The bizarre case of Richard Heene and his homemade helium balloon, which floated away from the backyard of his Colorado home Thursday, possibly, as was initially believed — with his 6-year-old son, Falcon, on board, certainly captured the nation's attention. It led us to look back at some other odd-flying contraptions over the years.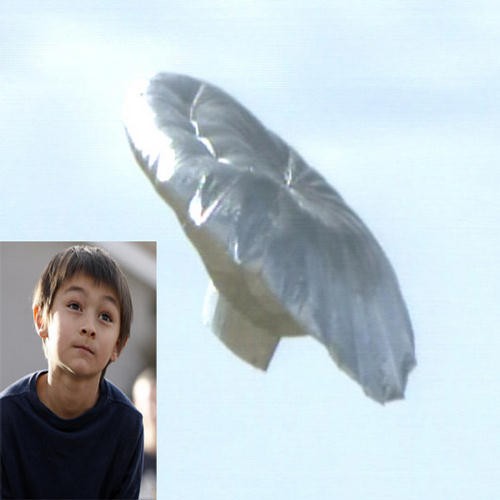 Boeing Phantom Works has partnered with NASA and the Air Force Research Laboratory to study the structural, aerodynamic and operational advantages of the Blended Wing Body concept, a cross between a conventional plane and a flying wing design. The X-48B prototype might clear the path one day for a new multi-role, long-range, high-capacity military transport aircraft.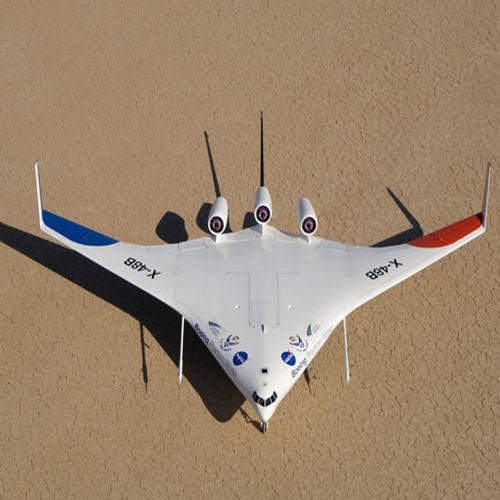 A pilot at the controls of an experimental machine known as the Flying Bedstead in the 1950s. Without wings or rotors, it can take off vertically from a horizontal position and is powered by two Rolls Royce Nene engines. The pilot sits on a platform above the engines, and the control movements he needs to balance the machine are supplied by compressed air jets.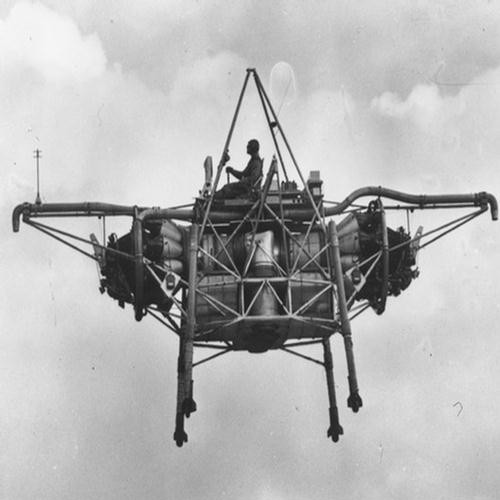 Millennium Jet Inc.'s personal flying machine, dubbed the SoloTrekTM XFVTM, is an open-air vertical takeoff and landing aircraft that will transport a person for up to two hours at speeds in excess of 70 miles per hour.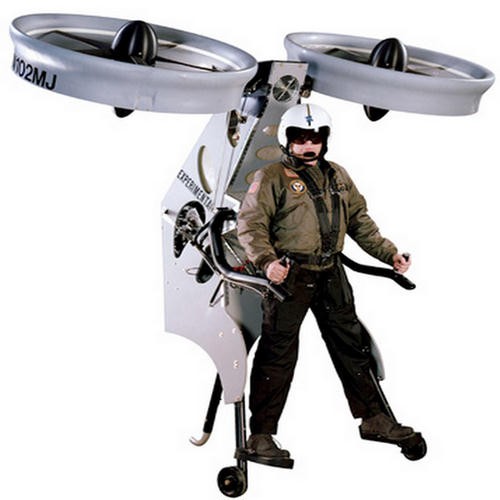 A Helios prototype, developed by AeroVironment Inc., of Monrovia, Calif., takes a practice flight in 1999. The solar-powered experimental plane is powered by 14 electric motors not much stronger than hair driers. In August 2001, the lightweight solar-electric aircraft had reached an official world record altitude for non rocket powered aircraft of 96,863 feet.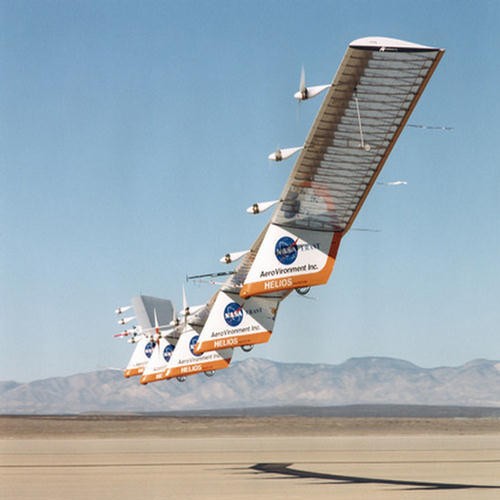 Virgin Galactic VMS Mother ship Eve, also known as White Knight Two, a civilian carrier plane that will be used to launch the Spaceship Two spacecraft , makes its public debut during the Experimental Aircraft Association's 2009 Air Venture annual fly-in and convention July 28, 2009, in Oshkosh, Wis.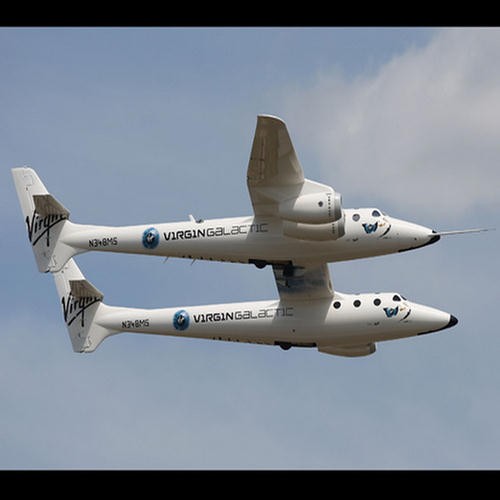 The Boeing A160T Hummingbird unmanned helicopter with the Foliage Penetration Reconnaissance, Surveillance, Tracking and Engagement Radar is being developed by the Defense Advanced Research Projects Agency and the U.S. Army to provide enhanced tracking coverage of moving vehicles and dismounted troops under foliage, filling a current surveillance gap.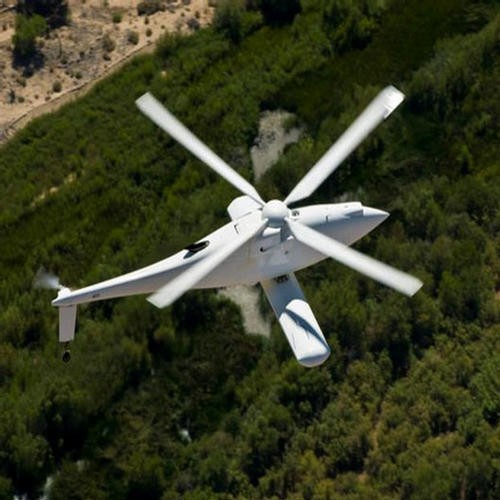 Just a few years after the Wright Brothers' first flight, jokes were made about flying. In the 1923 Mack Sennett's comedy film "Skylarking," Harry Gibbon explains the workings of his new invention: the Self Raising Air Car.
A young girl in 1915 France sits atop an aviation machine invented by Francois Baudot, standing, left. The machine was intended to fly after the bicycle reached a speed of 35 mph.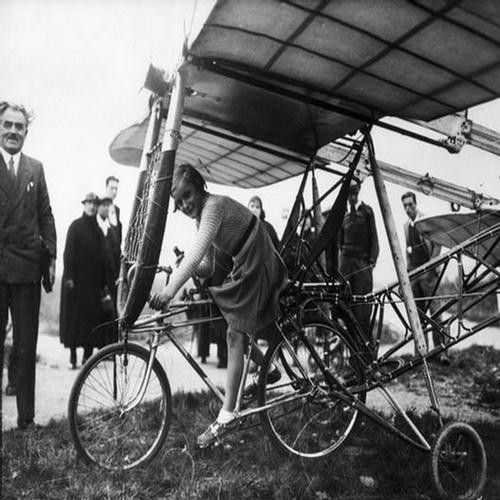 Stadium fans have often been amazed by people flying in rocket packs during big games. In 1995, this man piloted such a pack across San Francisco's Candlestick Park during an NFL playoff game.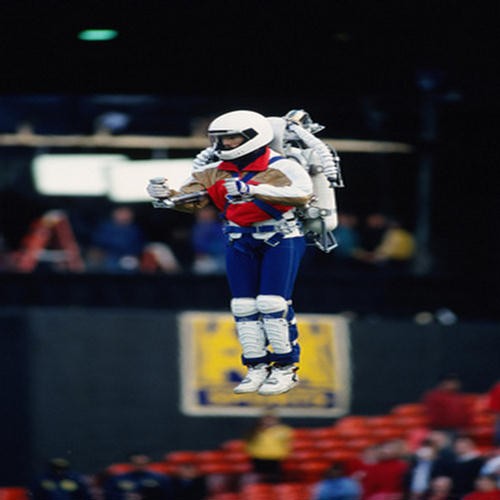 Yves Rossy deploys his parachute before landing at the South Foreland Lighthouse Sept.. 26, 2008, near Dover, England. A former Swiss Air pilot, Yves Rossy crossed the English Channel tracing the route first flown by French aviator Loius Bleriot in 1909. Rossy used his homemade jet wing, launched from a plane 1½ high, to cross the English Channel in 12 minutes.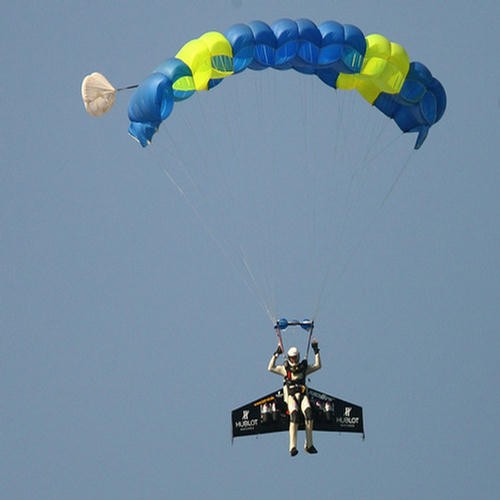 To build its new 787 Dreamliner, with parts manufactured around the world, Boeing modified a 747 to carry the parts of the new planes. The modified 747, called the Dreamlifter, has a tail designed to swing open to unload the cargo. The planes arrive in five segments, which are assembled in Everett, Wash.